US Department of Commerce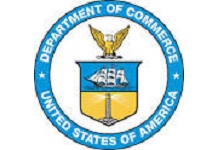 The US Department of Commerce (DoC) is a cabinet (ministry) of the US government which works to promote job creation, economic growth, and sustainable development.
Its area of competence also includes issues related to telecommunications, Internet and the digital economy. Most of these issues fall within the responsibility of the National Telecommunications and Information Administration (NTIA), which functions as an agency within the DoC, and is responsible for advising the US President on issues related to telecommunications and information technology policies.
The DoC, through NTIA, exercised an oversight role over the performance, by the Internet Corporation for Assigned Names and Numbers (ICANN), of the IANA (Internet Assigned Numbers Authority) functions related to the management of global Internet's systems of unique identifiers. In line with this contract, any change to the root zone file of the Domain Name System (DNS) needed to be formally validated by NTIA, on behalf of the DoC. The contract expired on 1 October 2016, and the stewardship of the IANA functions was transitioned to the global multistakeholder community.
The Department of Commerce is also administering two agreements with the EU and Switzerland in the area of privacy and data protection: the Privacy Shield with the EU and the Safe Harbor with Switzerland. These agreements are aimed to provide a framework to bridge the differences between the parties' approaches to privacy and data protection, and provide a streamlined means for US companies to comply with EU and Swiss data protection law when operating within these jurisdictions.