The COVID-19 crisis: A digital policy overview
COVID-19 has streamlined digitalisation in the work of international organisations such as the World Health Organisation (WHO), but also in the work of governments and national agencies (primarily in regard to administering public services) and other actors.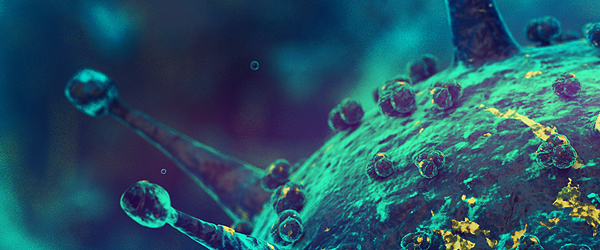 Even when the pandemic finally reaches its end, digitalisation in health remains in focus. Stories on accelerated digital transformation, the uses of digital technology for COVID-19 contact tracing and vaccine passports, and vaccine distribution feature prominently in news outlets and social media. While the speed of information exchange has been staggering, online platforms have also been used to spread fake news and misinformation.
For a comprehensive outlook on the digital policy aspects of the pandemic, take a look at our mapping as per the GIP Digital Watch taxonomy.
Putting our faith in AI
A number of tech companies and medical and scientific institutions worldwide have put their faith into digital technologies – particularly artificial intelligence (AI) – in an attempt to reduce the spread of COVID-19. When the pandemic first broke out, China's top tech giants opened their AI and cloud computing solutions to researchers for free to unlock the full potential of these technologies in order to predict the course of the development of the disease and to find a vaccine.
Similarly, days before the WHO issued an alert on the COVID-19 outbreak, Canadian AI company BlueDot had already published warnings regarding the disease. BlueDot's AI-powered algorithms process an enormous amount of unstructured data from 100 000 news articles in 65 languages on a daily basis. Its massive pool of data includes animal disease, temperature, and climate information, as well as flight records that all help to predict viral spread patterns.
There have been examples of AI being deployed in the form of tiny robots serving food and providing medical help to quarantined people in China, or as chatbots that screen individuals and tell them whether they should be evaluated in case of possible infection.
AI has also joined the quest for a vaccine. According to media reports, the potential uses of AI to help in vaccine distribution is being explored. AI is expected to play a significant role in the following areas: triage and impact modelling, demand forecasting, supply-chain management, and post-vaccination surveillance. However, the risks of deploying poorly designed AI for vaccine allocation was demonstrated in December 2020, when Stanford Medicine relied on an algorithm to develop a vaccine distribution plan that failed to include health staff that had direct contact with COVID-19 patents, and instead included 'more established doctors who carried a lower risk of patient transmission'. 
Other limits of AI have been shown by, for instance, an AI-powered simulation that predicted that COVID-19 could infect 2.5 billion people and kill as many as 52.9 million on the basis of publicly available data released by China. However, the model does not know every factor, and many conditions, such as the mortality rate, tend to continuously change and thus hamper the credibility of the prediction.
Cybercriminals exploit fear
The Coronavirus has also caused quite a stir in terms of cybersecurity. Betting their chips on fear, cybercriminals are said to exploit the situation and spread malicious content with misleading information about the coronavirus. 
Some of the factors that have contributed to the increase in cyberattacks are higher security risks due to remote working or learning, delays in cyberattack detection and response, exposed physical security by working from public spaces and using free internet, and the like.
As COVID-19 vaccines started being approved and administered, multiple authorities have warned about cybercriminals exploiting the situation, including Interpol, Europol, and the FBI. According to the warnings, cybercriminals have taken to advertising and selling fake vaccines in exchange for money and data.
Additionally, nation-states going after other countries' vaccine supply chains has become a concern. In September 2020, hackers began a phishing campaign targeted at organisations associated with a COVID-19 cold chain (a temperature-controlled supply chain necessary to keep vaccines from spoiling in high temperatures). In 2021, US adversaries have been trying to interfere with Operation Warp Speed, the US government operation distributing the vaccines.
COVID-19 and human rights online
With more than half of the world's population using social media, the platforms have proved useful in tackling suppression of information in the media. From exchanges of information on situations in hospitals to the dissemination of knowledge, networking platforms have become the go-to-source for many. Nevertheless, measures to prevent the spread of what some actors have dubbed as 'rumors' on social media have been widespread and as such have affected the right to freedom of expression of many. According to several sources, activists have been detained, harassed, and intimidated by the authorities for pandemic-related content they posted online. 
The pandemic has also given way to concerns of violations of the right to privacy and data protection. In 2020, a heated debate regarding contact tracing apps took place with much attention being paid to privacy issues pertaining to collection and storage of data through the previously mentioned apps. 
The increase in social media-based human trafficking and exploitation has also been observed. To illustrate, according to a recent study from Europol, child predators are said to be developing approaches on online platforms as to how to exploit children during lockdown. In order to combat such practices, tech companies have been encouraged by UN Committee on the Elimination of Discrimination against Women (CEDAW) to employ AI and big data tools to prevent and combat trafficking of girls and women. 
Data to the rescue?
The role of data in the Coronavirus crisis cannot be highlighted enough. From the risk assessment and monitoring of the pandemic to keeping records of infected people, data collection has been central. 
Much of the attention is accorded to data collection that enabled the prediction and identification of the pandemic. As noted above, on the basis of data collected by BlueDot, early warning of the virus was communicated to the WHO. Similarly, data collected by medical centres on patients' geographic location and infection status was entered into a government database known as the 'National Infectious Disease Monitoring Information System Database' ultimately helped Chinese authorities identify where the initial COVID-19 outbreak had started.
Data visualisation has also been put to use. Online data platforms have been created to track the spread of the Coronavirus worldwide. Data on the number of COVID-19 cases, deaths, number of tests, vaccines and many other related metrics are available on numerous platforms, presented in the form of a table or an interactive map, which are updated regularly. 
In response to the Coronavirus outbreak, other calls for and initiatives regarding data sharing have surfaced. The Director-General of the WHO Tedros Adhanom Ghebreyesus invited health ministers of member states to improve data-sharing measures related to COVID-19. Academia and the private sector are for their part involved in data sharing. Data has been shared through Github by Harvard Medical School, the Institute of Health Metrics and Evaluation, and Metabiota, a risk analysis company. 
More data, however, does not mean more balanced and evidence-based policies. Very often, especially in dealing with risks, we miss context and reference. For example, are current actions of cancelling flights or in some cases boycotting Chinese goods proportional to the risk level? The answer is no. The Coronavirus death rate is estimated at around 2% which is significantly lower in comparison to 14–15% in the case of SARS, 50% for ebola, or 35% during the MERS epidemics. There is not enough data to make informed and reasonable policies in proportion to current and potential risks. That said, AI may help us put data in the right context of risks and societal priorities and in turn facilitate evidence-informed policy-making.
Impact on digital economy
Fake news on the rise
For the very start of the crisis, misinformation about the outbreak has been on the rise, thus leading to the so-called 'infodemic'. In the early stages, the WHO, for instance, established a 'myth busters' page intended to address mis- and disinformation related to the spread of the disease.
Tech giants like Facebook, Twitter, and Google also joined efforts to address fake news. Through the activation of an 'SOS alert' for searches linked to Coronavirus outbreak, Google has provided users with the latest tweets,  advisory information, and other relevant resources provided by the WHO.
The growth in online acts of hate speech have also contributed to the 'Coronaracism' phenomenon, as well as the rise of stigmatisation on social media. In order to study such negative developments, Twitter has recently announced that it will be providing researchers with free access to data (i.e. public tweets that contain such content).
Shedding light on the digital divide
In response to the spread of COVID-19, authorities have taken a set of measures ranging from travel restrictions to city shut downs. Education is another area of social life that has been affected by the outbreak. 
Schools and universities across the world are resorting to online learning. In Italy, a number of schools have closed down since the outbreak and the authorities have resorted to different digital tools and platforms, such as Skype, Google Suite for Education and Office 365 Education to keep the classes going. The Ministry of Education has called on school directors to activate, for the duration of the suspension of teaching activities in schools, distance teaching methods, with particular attention to the specific needs of students with disabilities. 
In China, telecom carriers developed online learning solutions to enable students to continue their studies from home while regular classes have been suspended at schools. 
However, a number of schools are experiencing difficulty in providing online learning to their students for several reasons ranging from lack of necessary infrastructure, appropriate training for educators and general absence of digitalised teaching content. Furthermore, students lacking access to the broadband will not be able to join and participate in the new learning environment.
Gatherings went virtual
The spread of the Coronavirus has also caused a stir in summit and conference circles. 
Events and conferences have either been cancelled or postponed to a later date or held online. Major international organisations, countries, and other stakeholders have resorted to making the most of online conferencing platforms such as Zoom, Webex, and others. For instance, the 15th annual meeting of the Internet Governance Forum (IGF) was held entirely on Zoom. On the other hand, the 75th session of the United Nations General Assembly (UNGA) applied a hybrid approach – heads of states and governments, as well as foreign affairs ministers, delivered pre-recorded statements from their respective capitals while representatives of national missions to the UN were physically present at the UN.
Vaccine Diplomacy
The pandemic has sharply highlighted the differences between countries and their access to vaccines. The majority of vaccines are administered in Europe and North America, while many developing countries struggle to vaccinate their populations. One of the main challenges is to ensure the ability for all countries to produce, allocate, and distribute affordable vaccines for their populations.
In the course of the past months, there were several developments in this regard, with the main debate around the temporary waiver of intellectual rights under the Trade-Related Aspects of Intellectual Property Rights Agreement (TRIPS waiver) of the World Trade Organization (WTO).
In October 2020, a total of 60 WTO members, led by South Africa and India, called for a waiver for all WTO members of certain provisions of the TRIPS Agreement in relation to the 'prevention, containment, or treatment' of COVID-19. Countries proposed temporarily lifting the copyright, patent, industrial rights, and other intellectual property rights protections of COVID-19 treatments and vaccines. This was proposed to allow for scaled up manufacturing and to ease access to treatments and vaccines. According to the proposal, the limited time waiver would be in place until widespread vaccination is in place globally and the majority of the world's population is immune. This would be reviewed annually.
The USA, the EU, the UK, Switzerland, and Japan – as well as pharmaceutical companies – immediately criticized the TRIPS waiver proposal, while developing and less developed countries were more welcoming. In March 2021, the proposal did not pass as a WTO resolution. With the next regular WTO TRIPS Council meeting scheduled for 8–9 June 2021, the USA has now announced support for the TRIPS waiver, a big departure from its prior stance.
This reversal revived the global debate about the main issue - what are the obstacles to providing effective access to COVID-19 treatments and vaccines and how can they be mitigated?
Intellectual property rights
Treatments and vaccines for COVID-19 are patented by pharmaceutical companies (Moderna, Pfizer/BioNTech, Johnson & Johnson, AstraZeneca, and others) and in some cases are developed based on patents by governments. Other exclusive rights and information – like clinical trial data, data collected for regulatory approval, and trade secrets also play a role in the manufacturing of treatments and vaccines for COVID-19. Pharmaceutical companies have greatly benefited from government funding for research and development, as well as advance purchase commitments (US$2.2 billion by the USA and US$4.1 billion by Germany, the UK, and EU) and now hold intellectual rights protections and licenses for manufacturing. This set-up creates legal barriers for equitable access and fair allocation of treatment and vaccines. Opinions differ on how to go about alleviating these barriers.
TRIPS Waiver
The TRIPS waiver would exempt countries from TRIPS provisions that require them to protect and enforce intellectual property rights, such as copyright, trade secrets, designs, and patents. COVID-19 treatments and vaccines are governed by a multitude of patents owned by different entities. The TRIPS waiver would therefore ease manufacturing.
When looking at both the proposal for the TRIPS waiver and the US announcement supporting it, additional complexities come to light. The proposal for the TRIPS waiver calls for an intellectual property rights waiver in a broad sense – for all technologies related to the detection, prevention, treatment, and response to COVID-19. The US statement limits the support for the TRIPS waiver to vaccines only, leaving other technologies – like COVID-19 diagnostics, treatments, ventilators, respirators, syringes, and refrigerators maintaining low temperatures during storage and transport of doses – aside. The USA also keeps export restrictions on raw materials necessary for vaccine production in place, thus hindering manufacturing in other countries.
Germany and France argue that the TRIPS waiver would not be sufficient to ensure manufacturing of treatments and vaccines. The issue is production itself, as vaccines use mRNA, a relatively new technology, and according to German Health Minister Jens Spahn, 'can't simply be produced anywhere at any factory awarded a license'. More effective measures would be the increase of production in current facilities, export, and improvements to supply chains.
Pharmaceutical companies and their investors also argue that the TRIPS waiver will undermine their ability to respond to future pandemics by changing the incentive structure and jeopardising funding for future research.
Additional arguments against the TRIPS waiver is the length of time WTO members would require to negotiate and approve it by unanimous consent.
Compulsory Licensing
Those opposing the TRIPS waiver also point out that there is another, more accessible way to resolve the intellectual property rights issues. Governments can force pharmaceutical companies to share their licenses through compulsory licencing.
Under the TRIPS Agreement governments may license – manufacture, use, sell, or import – inventions under patent without the consent of the patent holder. Certain conditions are attached, such as individual evaluation, attempts to obtain authorisation (waived In situations of national emergency or other circumstances of extreme urgency), time limitation, non-exclusive use, and others.
Since the adoption of the TRIPS Agreement, developing countries have pointed out that they would not be able to take advantage of compulsory licensing to access pharmaceuticals for treatment and prevention of diseases with public health implications (HIV, tuberculosis, and malaria). In 2001, The WTO adopted the Doha Declaration, which recognised that 'WTO members with insufficient or no manufacturing capacities in the pharmaceutical sector, could face difficulties in making effective use of compulsory licensing under the TRIPS Agreement.'
The Doha Declaration took 16 years to turn into the only formal amendment of the TRIPS Agreement. It added Art. 31bis, which specifically addresses compulsory licensing under TRIPS Agreement to ensure access to affordable medicines for populations in developing countries. It allows them to circumvent the TRIPS Agreement regulations and issue compulsory licences for public health reasons and import drugs from other countries.
While this solution would not require consensus of all WTO member states, it would be a less effective case-by-case, country-by-country approach.
Patent Pooling
Another initiative to share the patents for COVID-19 treatments and vaccines takes place at the World Health Organization. Based on the proposal from Costa Rica, the WHO created a COVID-19 Technology Access Pool (C-TAP) platform to promote the voluntary transfer of intellectual property rights and the pooling of all forms of knowledge. The idea is for pharmaceutical companies to provide free access or licensing to the treatment and vaccine technologies on reasonable and affordable terms for all countries. While this initiative is designed for global cooperation and exchange, none of the current vaccine manufacturers have contributed so far. The initiative, however, received support of the G20 in the Rome Declaration on 21 May 2021 and was discussed at the World Health Assembly from 24 May to 1 June 2021 without concluding strategy or resolution.