Patent filings reach record high in 2022 with tech giants driving the global surge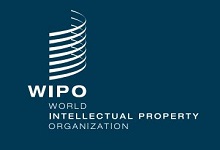 International Patent Applications in 2022 saw a global surge in demand for patents as inventors in China, the United States, Japan, the Republic of Korea, and Germany sought to protect their inventions, according to the World Intellectual Property Organization (WIPO). The number of patent applications hit a new record high of over 278,000, with China's Huawei leading the way with over 7,600 patents filed. Other leading patent filers included Samsung, Qualcomm, Mitsubishi, and Ericsson.
Computer technology accounted for 10.4% of applications, followed by digital communication, electrical machinery, medical technology, and measurement. Eight of the top 10 fields of technology saw growth in 2022, with digital communication and computer technology experiencing the fastest growth rate, followed by semiconductors, biotechnology, and electrical machinery.
Patent applications in Asia saw the fastest growth, with the region's overall share increasing by half a percent to 54.7% in 2022. Meanwhile, India saw a 25.4% increase in patent registrations, and South Korea experienced just over 6% growth.