---
Dear all,
Policymakers have been particularly busy this week. We cover most of the newly proposed regulations below, together with a trend that's picking up: calls for multilateral cooperation on AI regulation. Plus: Cybersecurity (and, to a certain extent, AI) is dominating this week's discussions.
Let's get started.
Stephanie and the Digital Watch team
---
// HIGHLIGHT //
ChatGPT to debut on multilateral agenda at G7 Summit
Governments' concerns on how to regulate AI tools the likes of ChatGPT are taking on a multilateral dimension.
Japan, this year's chair of the G7 (which gathers seven of the world's largest economies), will include generative AI on the G7 Summit in Hiroshima agenda, scheduled to take place 19–21 May. Although AI is not (yet?) on the official list of topics that will be discussed at the summit (Russia and China top the list of topics on the agenda), Japan's Prime Minister Fumio Kishida confirmed the plan last week.
Japan has taken a keen interest in ChatGPT. Earlier in April, the CEO of OpenAI (the company behind ChatGPT), Sam Altman, made Japan the destination for his maiden overseas visit, where he met Prime Minister Kishida to discuss opening an office in the country. While authorities around the world have been reluctant to use ChatGPT for official business over privacy and security concerns, the Japanese city of Yokosuka became the first city to use ChatGPT in its municipal offices. Media reports announced that financial groups in Japan would also employ ChatGPT for internal use.
#Factbox: In March 2023, the Japanese ranked as one of the top three populations in the world to visit the ChatGPT website, according to data by SimilarWeb. The data indicates that Japan has the highest proportion of users after the USA and India.
That's not to say Japan is not concerned with growing privacy and security concerns. On the home front, a government taskforce led by the country's cabinet will tackle the pros and cons of generative AI. At the G7, Prime Minister Kishida said that AI discussions during the Hiroshima Summit would tackle the creation of international rules around the use of AI.
In the lead-up to the summit, the trio of Japanese digital ministers hosting the G7 Digital and Tech Ministers' Meeting this week will call for accelerated research into generative AI due to concerns over their impact on society. An action plan on AI governance is also in the pipeline. Digital Minister Taro Kono said he wants 'the G7 to send out a unified message' on the issue; Communications Minister Takeaki Matsumoto said Japan would like to lead multilateral efforts in advancing and regulating AI.
As a country with growing ambitions in generative AI tools, Japan is planning to show G7 countries and the rest of the world that it can lead the way for multilateral action that tackles ongoing concerns while leveraging AI's potential. Fellow G7 countries Canada, France, Germany, Italy, the UK, and to a certain extent, the USA – all of whom are investigating OpenAI's ChatGPT – will probably welcome any initiative that tackles privacy and security concerns with open arms.
---
// AI //
European lawmakers urge US President to hold global summit on AI
A group of EU parliamentarians are urging US President Joe Biden and European Commission chief Ursula von der Leyen to come together for a high-level global summit on AI, to set preliminary governing principles for developing, controlling, and deploying powerful AI.
The statement, which was signed by 11 members of the EU Parliament, also calls on the Trade and Technology Council to facilitate an agenda, and on other countries to get involved in setting rules of the road for 'very powerful AI'.
Why is this relevant? The lawmakers' call adds to the growing momentum for international cooperation on AI. The statement calls on Biden and von der Leyen to lead a global effort, which is, practically speaking, in line with the work of the G7 group of countries (See also: Last week's coverage on the regulatory efforts of China, the EU, and the USA over general purpose AI).
US Homeland Security creating AI task force
Meanwhile, the chief of the US Department of Homeland Security, Alejandro Mayorkas, announced a new task force to 'lead in the responsible use of AI to secure the homeland', while also defending 'against the malicious use of this transformational technology'.
---
// CYBERSECURITY //
EU announces mega plan to strengthen cybersecurity capabilities
The European Commission has announced a EUR1.1 billion (USD1.2 billion) plan to strengthen the EU's capabilities to fend off attacks and support more coordination among member states. The proposed regulation, called the Cyber Solidarity Act, will introduce three things.
The first is a European Cyber Shield, comprised of Security Operations Centres (SOCs) across the EU, whose main task will be detecting cyber threats. The second is a Cyber Emergency Mechanism, to help ensure that EU member states are prepared for and ready to respond to major cyber attacks. The third is a Cybersecurity Incident Review Mechanism, to assess large-scale incidents after they occur. The commission also launched a Cybersecurity Skills Academy to address the ongoing skills shortage in the sector.
What's next? It will be the usual legislative process: The European Parliament and the EU Council will each start debating the proposed text.
---
Was this newsletter forwarded to you, and you'd like to see more?
---
// CHIPS //
EU one step closer to passing Chips Act
The EU's Council and Parliament have reached a political agreement over the new Chips Act, which aims to double the EU's global output of chips by 20% by 2030.
The new framework includes the Chips for Europe Initiative, which is expected to mobilise €43 billion in public and private investments to entice chip makers to build factories in the EU.
Why is it relevant? The EU is trying to compete with the USA in terms of subsidies. But the EU's plan falls a little short compared to the US Chips for America Act's $52 billion.
What's next? The agreement needs to be endorsed and formally adopted by both institutions.
---
// COMPETITION //
Google to allow app developers in UK to use alternative payment systems
The UK competition watchdog has announced that Google will allow app developers in the UK to offer different payment systems of their choice. The UK's Competition and Markets Authority (CMA), which has provisionally agreed with Google's proposed commitments, is also seeking the industry's feedback (consultation open till 19 May) to make sure that the company's commitments 'are appropriate' – in other words, whether these promises are enough to appease app developers.
What's in it for app developers? More options, and therefore, more competition, Google explains. App developers will be able to break away from Google Play's billing system, which currently accounts for a whopping 90% of the native app downloads, taking a cut of up to 30% from every in-app purchase.
What's in it for Google? At face value, these commitments look like they're all in favour of app developers. But in practice, Google's cut will only be reduced to 26-27% – which is still a hefty service fee for app developers who will also be required to pay an additional fee for an alternative service. More than that, if the CMA agrees to these commitments, it will have to drop its investigation into Google's alleged anti-competitive practices as part of the deal.
What's next? For now, the CMA has said that Google's proposed commitments are sufficient to address the concerns it had at the start of the antitrust investigation. If nothing changes, the CMA will confirm the deal.
---
// TIKTOK //
Ireland adds itself to list of countries banning TikTok on official devices
One US Congress hearing and several country bans later, TikTok, owned by Chinese company ByteDance, is still regarded as risky for official devices.
This time, the advice is coming from the Irish National Cyber Security Centre. which has recommended that staff in government departments and state agencies refrain from using TikTok on official devices.
Why is this relevant? First, TikTok is under global scrutiny over its data practices. Second, security trumps any other economic interest for Ireland and possibly many other countries. In Irish head of government Leo Varadkar's words, the company was 'a big investor in Ireland and employs a lot of people', but the government has to 'take the advice of cybersecurity experts'.
---
// DIGITAL IDs //
India to allow private entities to use Aadhaar
The Indian government is considering opening up Aadhaar, the country's digital identity system, to private entities for authenticating the identity of users.
The Ministry of Electronics and IT is proposing a short amendment to the Aadhaar rules, through which any non-government entity can request clearance to link to it. Entities will need to explain why they want to use Aadhaar; the ministry will then assess whether the proposal succeeds in 'promoting ease of living of residents and enabling better access to services for them'. A public consultation runs till 5 May.
---
// AUTONOMOUS VEHICLES //
Tesla emerges unscathed in Autopilot car crash trial
The Los Angeles Superior Court has dismissed a USD3 million (EUR2.7 million) claim for damages by a Tesla driver, Justine Hsu, over alleged defects in the car's Autopilot system. Tesla successfully argued that the partially automated driving software was not a self-piloted system.
---
The week ahead (24–30 April)
24 April: Data protection is the theme of the next thematic deep dive in preparation for the intergovernmental negotiations on the Global Digital Compact (GDC). These in-depth discussions are organised by Rwanda and Sweden as co-facilitators. Refer to the guiding questions before registering. (Learn more about the GDC process on the Digital Watch Observatory's dedicated space).
24 April: The UN marks the International Day of Multilateralism and Diplomacy for Peace.
24–27 April: The UN World Data Forum 2023 will look at data and statistics, focusing on how to strengthen the use of data for sustainable development. Expect UN Secretary-General Antonio Guterres' to address the forum and an outcome document charting the progress of discussions. It's in hybrid format: in situ in Hangzhou, Zhejiang Province in China and online.
24–27 April: The annual RSA conference, hosted annually in San Francisco, USA, discusses issues 'covering the entire spectrum of cybersecurity'. Expect keynotes from some of the world's industry leaders. Livestreams will be available.
25–26 April: The European Cyber Agora has cybersecurity and cyber diplomacy at its core. Now that the EU has launched a plan to strengthen its cyber capabilities, there will be lots to talk about. The event is facilitated by Microsoft, the German Marshall Fund of the United States, and EU Cyber Direct, and it's in hybrid format (Brussels and online).
26 April: The Global Forum On Cyber Expertise (GFCE) is holding its European meeting back to back with the Cyber Agora. Also in hybrid format (Brussels and online), the focus is cyber capacity building in Europe and Africa.
26 April: WIPO celebrates World Intellectual Property Day. This year's theme is Women and IP: Accelerating innovation and creativity.
26–27 April: POLITICO Live's 6th Europe Tech Summit will talk policy and regulation. Focusing on Europe, this two-day hybrid event will bring top EU executives to discuss cyber threats, emerging tech, standards, and everything in between.
29–30 April: The G7 Digital and Tech Ministers' Meeting in Takasaki, Gunma, will tackle AI tools such as ChatGPT. Also on the agenda: a framework for the so-called Data Free Flow with Trust (DFFT: a concept aimed at fostering cross-border data flows through harmonised approaches to promote openness and trust in data flows) championed by Japan in 2019. The G7 meeting will be hosted by Japan's economy minister, internal affairs and communications minister, and minister for digital transformation.
---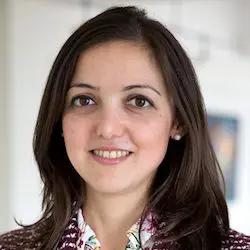 Stephanie Borg Psaila
Director of Digital Policy, DiploFoundation

Follow
---
Was this newsletter forwarded to you, and you'd like to see more?