Universal acceptance of domain names and email addresses
16 Nov 2020 09:30h - 11:00h
Event report
The workshop addressed the challenges that different stakeholders face when trying to increase universal acceptance (UA). UA is part of inclusion and is connected with the future development of multilingualism, cultural diversity, and online identity on the Internet. The moderator, Ms Maria Kolesnikova (Chief analyst, Coordination Center for TLD .RU), noted that UA is often considered a technical problem as it concerns the support of local languages and scripts for domains and e-mail names and address, but it is also a question of social and economic benefits. She informed further discussion on supply-demand contradictions: those stakeholders who develop the tools and the technology to support UA do not see sufficient demand to prioritise online services, while users, for example, cannot expand the use of UA-ready services because of a lack of technical support.
Mr Ajay Data (Chair, Universal Acceptance Steering Group, ICANN) briefly described UA and the potential benefits for its wider deployment. For example, system administrators can support the next billion Internet users (non-English speakers) by ensuring their systems are UA-ready and governments can better reach and serve their diverse constituents. Business that are UA-ready will be best positioned to reach growing global audiences and maximise revenue potential. He concluded that in 2020 only 9.7% of email services are potentially configured to support email addresses in local languages. He went on to share the success story of India where they were able to launch 7 million email addresses in Hindi using EAI (e-mail address internationalization) technology.
Mr Akinori Maemura (Member, Board of Directors, ICANN) talked about how ICANN is addressing the challenges of UA. He started with the IDN (internationalised domain names) process that became part of the programme to extend the top level domain (TLD) name space back in 2009. As introducing a new type of character may introduce instability to the TLD name space, ICANN has spent more than a decade setting up the international rule for new IDNs. As for UA, Maemura said ICANN is doing a lot of community work to raise awareness within a wider audience. ICANN has also established an internal steering committee to assist with UA.
Ms Joanna Kulesza (Assistant Professor, University of Lodz, Europe representative for the At-Large Advisory Committee, ICANN) said they are trying to understand what an average end-user is expecting from an online service. 'We look at UA as a compilation of issues that would be on the one hand non-Latin scripts; on the other hand, it would be new gTLDs.' Kulesza echoed Data in saying that UA enriches consumers' use of the Internet. But in Europe they are focused on consumer protection and to make sure that all groups of end-users, especially those who are underrepresented in the community, have a chance to be heard. Finally, Kulesza mentioned capacity building as incorporating segments on UA in academic forces that deal with social sciences on Internet governance, international relations, and computer science, to raise awareness about how the DNS is built, and why UA is relevant.
Challenges in the business community and domain name industry were addressed by Mr Yangyi Wu (Co-founder and President of Strategic Partner & Business Development, Internet DotTrademark Organisation Limited, China). He serves as UA ambassador in the region. China has more than 40 million Internet users, very few of whom speak English fluently, but they have to use traditional domain names. The IDN programme was a big hope for China – over 2 million IDN domain names are registered in China with Chinese registrants making up 85% of the global gTLD IDN market. But UA is still a big issue because many Internet browsers do not support IDN and messengers' software do not display IDN as a hyperlink. As a result, there is a big issue about the practicability of IDN. 'Business can lose the potential traffic or the potential customers and that's why although there are nearly 2 million registrations in China, you can see very few enterprise organizations displaying their IDN in their advertisement package.'
Inputs from the audience highlighted other problems for UA. For instance, there is a lack of web content in local languages. IDNs are not familiar to users; they have become accustomed to ASCII use in domains. Search engines are powerful to help users to get around without memorising domain names. The last concern is a problem of trust when a user sees an IDN or an EAI that they cannot easily distinguish from a web scam.
The second part of the discussion concentrated on the potential motivation for both users and suppliers to promote UA. Kolesnikova mentioned that the public sector could play a key role to better serve their citizens and governments could lead by example in email statements and run specific procurement policies to spur the developer community to work on UA solutions. Also, there is a need to provide more education for end-users regarding the possibilities of using local languages and scripts on the net. This should incorporate a thematic track in technical degrees for computer science students. Lastly, we need to reach out to global technology leaders to support UA solutions for broader adoption by their customers.
Related topics
Related event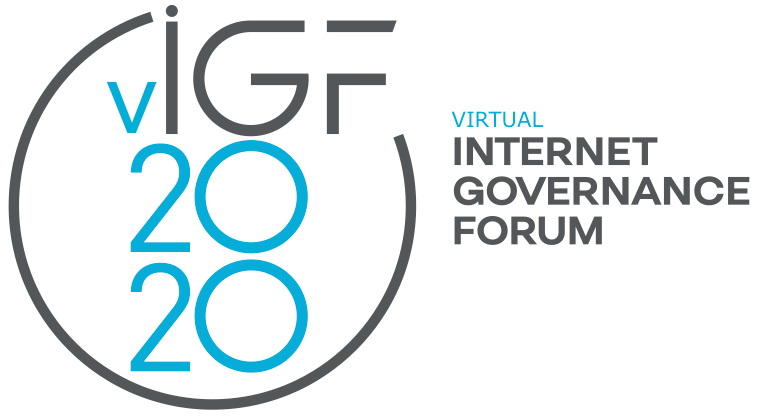 Related processes