Trust, media ethics and governance during COVID-19 crisis
12 Nov 2020 15:30h - 17:00h
Event report
This workshop tried to illustrate the landscape of media reports as well as channels fighting against the COVID-19 pandemic, and discussed the concept of society's trust in the media.
Issues related to trust online, misinformation, fake news, have been prevalent long before the pandemic. However, what COVID-19 did is amplify and underline the issues.
Mr Yun Long (Director of Digital Ethics Institute, Communication University of China; Chair of the Digital Communication Ethics Division, Chinese Society for Science and Technology Journalism) said that in the early stage of the outbreak, public opinion in China lacked trust due to uncertain and at times discredited information and news.
Ms Amrita Choudhury (Director, CCAOI) said that there was a surge of misinformation and fake news in India. The Indian government issued an advisory for social media companies to initiate awareness campaigns on their platforms against fake news, take immediate action, disable and remove content on priority, and disseminate authentic information related to the Coronavirus. Platforms did introduce several measures to reduce the spread of misinformation, such as notifying users who engaged with COVID-19 misinformation, restricted, and adopted policies to prevent publishing unverified claims, showing resources of the World Health Organization (WHO) and other verified agencies related to the pandemic.
Also, while the government took steps to dispel COVID-19 myths and misinformation in print, television, radio, and online media; public health workers played a substantial role in clearing the myths in local languages. This combined rule of online and offline campaigns worked well in India, and perhaps such a hybrid model may be explored to address these issues.
Mr Ansgar Koene, (Senior Research Fellow, Horizon Digital Economy Research Institute, University of Nottingham) highlighted that basic psychology of humans is to believe things we heard multiple times, without critically evaluating and then potentially dismissing them.
Still, media and social media also played a major role in helping people stay in touch, mobilised resources, and helped migrants, economically impacted people, and displaced people. As most people worked at home and people had more free time, social media became the major resource for COVID-19 information, thus increasing social media activity multifold.
On China's largest social media platform, Weibo, official mass media accounts posted two million posts to inform the public about the pandemic, shared Mr Shu Wang (Deputy Chief Editor, Sina Weibo).
The official account of People's Daily (China's state newspaper) even set up a special platform on Weibocalled 'Patients Sick Help', where hospitals or patients could post to Weibo COVID-19 questions and answers. Once it was confirmed, the message would be passed on to the local government and available hospitals. Over 140 000 people received help through the service.
To fight rumours, Weibo put out labels that helped consumers recognise credible news from fake news. Weibo increased the number of staff processing rumor complaints six fold. During the epidemic, Weibo removed 740 000 posts tagged as rumours. For posts that could not be verified or dispelled, they gathered different opinions to help users decide based on their own judgement. Any account that tried to spread rumors or take advantage of the epidemic to increase their sales were banned.
Whilst people used social media extensively, they were wary of government backed apps built to relay real-time information. There were 480 petitions to remove the compulsory use of the government's contact tracing app, TraceTogether, due to privacy concerns, said Mr Ang Peng Hwa (Professor, Wee Kim Wee School of Communication and Information, Nanyang Technological University). Is privacy more important than death?, he asked.
Ms Elinor Carmi (Postdoc Research Associate in Digital Culture & Society, Department of Communication and Media, University of Liverpool) added that it is not enough only to be aware about data protection, but we need to also understand the broader online ecosystem; how it works, how it is funded, etc. One does not need to be a programmer and know exactly how algorithms work, but everyone should know that algorithms can microtarget them or create different kinds of biases.
To build trust online, firstly, there is a need to connect everyone meaningfully, and focus on media literacy and governance. Businesses need to be more transparent about their initiatives as the opaqueness around initiatives creates a trust deficit, and while platforms are taking initiatives to curb the spread of misinformation and hate speech, they need to be more transparent on their takedown policies.
We need to look at innovative approaches to rebuild trust on the Internet and it has to be a concerted effort amongst stakeholders and nations so that we can address the gap.
Related topics
Related event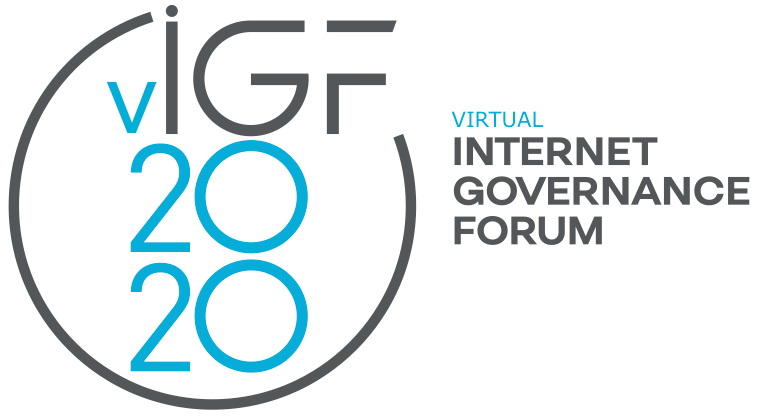 Related processes