Tech for the planet
11 Nov 2020 17:50h - 19:20h
Event report
This workshop was organised by the US Council for International Business in conjunction with the government of Switzerland with the intention to highlight examples of how technology can help society address environmental challenges.
Amazon announced a climate pledge initiative last year to be a net zero carbon producer by the year 2040. As part of that pledge, Amazon is building a coalition with other companies of similar size to share that goal. Mr Matt Peterson (Director, Amazon's Climate Pledge Fund) leads Amazon's pledge fund with a US$2 million investment vehicle started earlier this year as a complement to Amazon's climate pledge. The goal of the climate pledge fund is to identify companies whose products, technologies, and services will help Amazon and other companies attain net zero faster.
However, Amazon is not just putting capital into startup operations, but also giving them a customer. One of the first companies to join the coalition is Rivian, an electric vehicle manufacturer. Amazon both invested in the company and made a public purchase of 100,000 electric vehicles from Rivian with the goal of within ten years to electrify the entire delivery fleet. Other companies invested in include Carbon Cure, a manufacturer of low carbon cement, as the production of cement emits 12% of the world's carbon emissions. Another is Redwood Materials, a large scale battery recycling company founded by the CTO and cofounder of Tesla, JB Straubel.
Amazon also has initiated other programs besides the climate pledge fund to support the environment. For example, the company has invested a hundred million dollar fund with a nature conservancy to implement nature-based carbon removing projects in various parts of the world.
Although nature is vast, its balance is fragile and more easily disrupted than we previously thought. To make progress on environmental issues, we need data, said Mr Nick Wise (Founder and CEO, OceanMind). Monitoring the state of environmental degradation, such as the rate of deforestation in an area, requires a vast array of local and remote sensors to observe the situation. Monitoring the consequences of a change in the environment, such as that of deforestation on biodiversity, oxygen production, or carbon absorption is a complex operation. Observing secondary effects and attributing them to a root cause is challenging and data intensive. Current technology, including improved and abundant satellite imagery, new data gathered by drones and IoT powered sensors has vastly accelerated this data collection. In fact, we have gone from a lack of data to an overabundance. The current challenge is making sense of the data—to understand, analyse, and aggregate it.
Likewise, the availability of modern technology allows retailers to do something they never could do before, namely, to look inside their own supply chains from afar and validate the information that they receive. Instead of taking on trust that, for example, fish have been caught correctly because a piece of paper says so, retailers can now cross-reference different data sources. This brings a new dimension to regulatory compliance and sustainability commitments. This doesn't just benefit the retailer. With the ability to check deeper issues, such as labour law compliance against modern anti-slavery commitments, the whole supply chain can benefit right down to the worker.
MasterCard has about 2.6 billion cardholders around the globe, or approximately one third of the whole human population; and the company can engage and encourage these individuals to play an active role in this ecological transition, noted Ms Caroline Louveaux (EVP/Chief Privacy Officer, Mastercard) . To do so, MasterCard has launched an initiative called 'Coalition', which unites the efforts of banks, merchants, and cities to address climate change in the planting of a hundred million trees over five years.
As a part of this coalition, MasterCard works with merchants so people can use their loyalty plan they have with merchants for planting of trees. They are also building a widget API connection between banks and merchants to make it easier and faster and safer for people to make donations to climate causes.
Mr Paolo Gemma (Senior specialist and representative of Huawei and member of ITU-T Study Group 5) said we need to change our model of development to go in a more sustainable way, moving to a circular economy, instead of a linear economy. As technology evolves, old equipment also adds to the issue of waste management.
How does multistakeholder collaboration help in developing meaningful solutions to address environmental challenges? One thing that can be done is to develop governmetal and corporate standards. Amazon is trying to pioneer corporate standards; Peterson stated that since Amazon announced the program Verizon, Infosys, Mercedes, Best Buy, Sneider electric, and others, have committed to the same goal. A multilateral approach in which different corporations commit to the same goals is important and complementary to what governmental and international organisations can do in setting additional guidelines and support systems to help everybody involved reach those goals.
Ocean Mind's approach is to promote multistakeholder engagement and collaboration to protect the ocean, Wise stated. Governments are central in this process as they set and agree on regulations and international treaties and are responsible for enforcing shipping rules. In each country, partnerships between governments and NGOs already exist, so local NGOs are essential for engaging governments and in understanding the local culture and concerns and complexities.
The multistakeholder approach is very important in climate action, as it aids in driving sustainable city and community activity. The multistakeholder approach allows policymakers and other members to come together in taking a better look at resources.
Related topics
Related event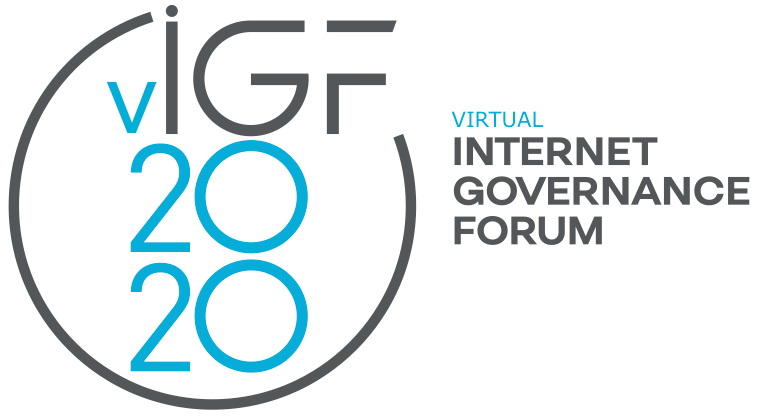 Related processes