The role of digital tech in environmental sustainability
10 Nov 2020 16:50h - 17:50h
Event report
The session was at the intersection of the use of information and communications technologies (ICTs) and environmental preservation. The ICT sector has been a source of environmental concerns, given its high levels of energy consumption and disposal of devices (e-waste). However, in recent years, many initiatives have been promoted to decrease the sector's CO2 emission and to address sustainable e-waste solutions.
In that regard, Mr Beat Estermann (Professor, Bern University of Applied Sciences) stressed that we must reconcile the digital transformation with the preservation of a healthy environment for future generations. Digital technologies have three different levels of impact on environmental sustainability. The literature distinguishes them between first, second, and third order effects. The first order effect relates to the direct consequences of the use of new tech equipment, including the impacts of the production, usage, and disposal. The second order refers to a better eco-efficiency of goods and services due to the use of ICTs. The third order effects concern social behaviour or the rise of new activities facilitated by ICTs. So far, studies have demonstrated that the rebound effects outweigh any eco-efficiency gains that may have been achieved by the use of ICT.
Ms Andrea Halmos (Policy Officer, Smart Connect Mobility and Living Unit, DG Connect, European Commission) highlighted that the EU Commission has strategic commitments related to both digital and green transformation. The political impetus exists. There are several ways to look at the link between digital and environmental sustainability, including the environmental footprint of digital technologies, the decrease of energy consumption, and smart cities. Smart cities come as an enabling role in sustainability. Smart cities, in this context, might be sustainable by dematerialising or decarbonising certain technologies in multiple sectors. Halmos also stressed that local communities often have more ambitious objectives than the national member states in terms of the environmental impact. Currently, there is a need for creating a digital ecosystem and infrastructure that would enable public officers at different levels to better understand, monitor, and address environmental and climate impacts. The EU Commission has put efforts to create digital ecosystems for smart cities, both as an enabler to make sure cities have connectivity to manage their digital ecosystem and as a provider of the necessary digital urban platforms. Cities, at the moment, use only about 12% of available data for decision-making. The Commission believes that this number can be increased if their capabilities are improved with EU support. The initiative called 'Living-in.eu movement' brings cities together to turn ICT and digital solutions towards cities' environmental and climate objectives. For these purposes, there are funds at the EU level.
Ms Sara Ghazanfari (Regulation & Economics Manager, ETNO) mentioned that members of her organisation have put efforts to cut carbon emissions and energy consumptions. From 2010 to 2018, the data traffic increased by 1100% and carbon emissions were reduced. Members of her organisation have reduced energy consumption by 50%, using renewable resources, and are committed to climate goals. Moreover, the deployment of 5G will also increase energy efficiency in the coming years. At the same time, members of ETNO are working with data centres to increase their energy efficiency. Ghazanfari considers the telecommunications sector an enabler of environmental causes. In 2018, telecommunications companies helped other sectors reduce CO2, equivalent to removing 230 000 cars from the road every year.
Ms Natasa Perucica (Researcher, DiploFoundation) explained that DiploFoundation tackles the interplay between digital technology and the environment in two ways. First, through their way of working, and second, through an extensive analysis of digital policies, issues, and trends. A large number of DiploFoundation activities, including learning webinars and training have taken place online ever since the organisation was created, 20 years ago. In 2019, for instance, over 450 students attended online courses from more than 120 countries. Instead of flying from their respective hometowns, the courses were delivered online. In this way, the organisation could save more than 814 tonnes of CO2 by using digital technologies. Roughly speaking, it would take around 30 000 trees to process this amount of CO2 per year. Regarding digital analyses, the Geneva Internet Platform (GIP) Digital Watch observatory specifically addresses the issue of e-waste, including discarded electronic equipment. Researchers have gathered data from the World Economic Forum that shows over 50 million tonnes of e-waste is generated every year, and only 20% of this e-waste gets recycled. Statistics for the future are even more concerning and suggest that by 2050, countries will be producing twice the amount of e-waste they produce nowadays. On the GIP Digital Watch, the trends in the field of digital, environment, water, and technology are monitored weekly.
The session concluded that ICTs are key enabler in terms of connectivity, the use of renewable energy, the reduction of energy consumption through the analysis, and implementation of extensive data in smart cities and the Internet of things (IoT). However, the impact of ICT on the environment remains very significant due to e-waste and energy consumption. Furthermore, there are sensitive areas for international co-operation, particularly the ones regarding the monitoring and sharing of data related to environmental conditions.
Related topics
Related event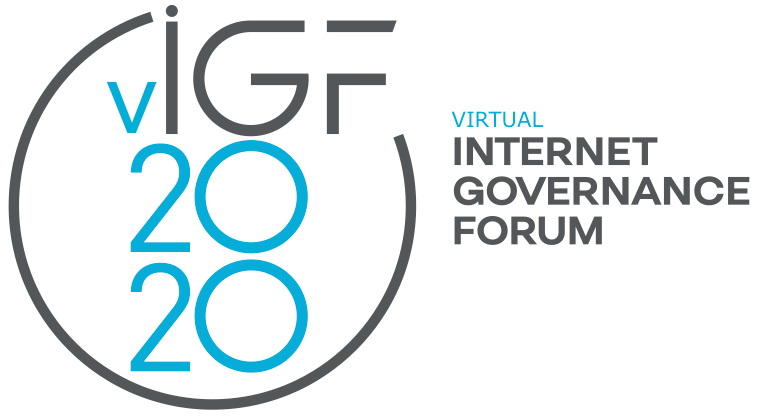 Related processes
Related technologies