Protection or participation? Child rights in a new normal
11 Nov 2020 10:40h - 12:10h
Event report
The session highlighted the challenges related to children's rights arising due to the COVID-19 pandemic, especially related to protection and participation of children, and discussed approaches to address these challenges.
Ms Natasha Jackson (Head of Public Policy and Consumer Affairs, GSMA) highlighted that due to the pandemic, the need to address the digital divide that children face is now widely acknowledged. She pointed out the UNICEF Report on Children's Rights During COVID-19 and the ten areas of action suggested.
Mr Bongani Dlamini (Student and Youth Reporter Africa, GenUnlimited) emphasised that the danger of kids not being on the Internet is greater than their being on the Internet and that 'no one should be left behind'. He suggested that a partnership between the private sector and the government could provide children who are disadvantaged with the same opportunities as those who are privileged.
With children in lockdown and spending more time online, concerns regarding Internet safety during lockdown has grown. Mr Uri Sadeh (Head,Crimes Against Children Unit, INTERPOL) shared the findings from Interpol's report on COVID-19, which includes: a significant increase in sharing of child sexual images online; an increase in peer to peer file sharing; an increase in self generated sexual material by children; an increase in discussions in paedophile networks; a reduction in the number of reported incidents against child sexual cases from the public. He highlighted the obstacles both for reporting issues due to lockdown and for access to medical care by children.
Responding to a question on privacy and ensurance of safety of children online, Sadeh pointed out that due to increased use of encryption by abusers, it is important for industry to work with law enforcement to detect child abusers. While privacy is important, the need to protect the vulnerable and keep them safe cannot be overlooked.
To mitigate the issues of reporting due to confinement, the use of hotlines was suggested as this tool gives people an opportunity to report incidents. Sadeh suggested that hotlines for reporting incidents should remain open for reporting 24/7. Ms Ohaila Shomar (Sawa Organization, Palestine General Director) shared her experiences with the child protection helpline her organisation runs in Palestine with support of UNICEF. She reported how, based on her data, they have published fact sheets that have helped them to address issues, provide appropriate information, and also support the government with information.
Sadeh suggested the necessity for more and easier online reporting mechanisms for people or children to report incidents and to obtain medical and sexual abuse related support. The need for communication with governments and for provision of training to different departments to cope with emergency situations and having an emergency response plan was highlighted by Shomar.
Ms Amanda Third (Principal Research Fellow, Institute for Culture & Society, Western Sydney University) pointed out the need to ensure provision, protection, and participation of children's rights as laid down in the UNHRC Child Rights Convention. Third pointed out that participation is interconnected to protection and cannot happen in isolation. To have effective child rights mechanisms, it is important to reach out to children, to listen to their insights, to explain issues to them in child-friendly language, and to get their feedback. Moving beyond token participation of children and engaging children meaningfully in decision making processes where decisions related to children are being taken was suggested by Third and Dlamini.
On the question of what more should be done, Sadeh suggested the need for governments to spend allocated funds to protect children online, to equip law enforcement to deal with issues online and to be accessible to children. He also pointed out the need for more cooperation between law enforcement agencies and industry, and for collaboration to raise awareness and equip children to protect themselves online
Third also stressed that urgent action to address issues concerning children's rights is needed, particularly in the long term, in providing the necessary regulatory and legislative framework, and in providing parents with meaningful resources to cope with issues.
To protect the rights of children online, Dlamini suggested that regulations should ensure that children are safe online; also that parents are aware of what their kids are doing online. As well, it is necessary to engage with young people on online platforms and to establish more partnerships at a grassroot level to build capacity of children and parents on safe Internet practices. Third stressed the importance of parental training in digital literacy and suggested using children as educators to teach digital skills across generations at home as they are more tech savvy.
Related topics
Related event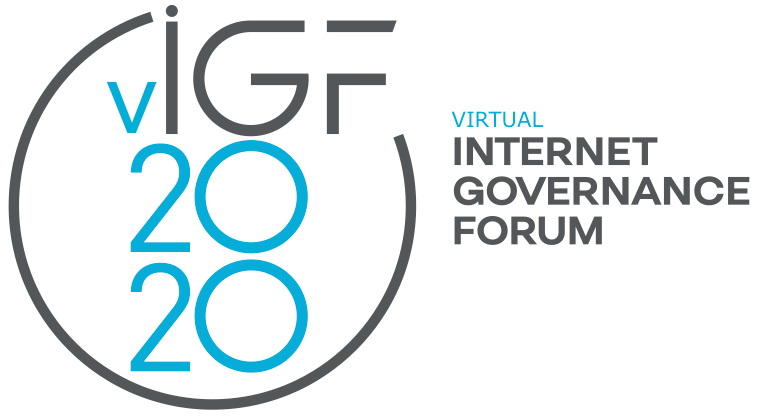 Related processes