Learn from home during COVID-19
12 Nov 2020 15:30h - 17:00h
Event report
Online education existed before the COVID-19 pandemic. However, the pandemic has brought it into the spotlight of policymakers and the public. The session featured the contribution and the experiences of different speakers on the digital divide, digital skills, and inclusion in online learning.
Mr Edmon Chung (CEO, DotAsia Organisation) developed a perspective discussed in the Asia-Pacific region. Even if a lot has been done in terms of online education during the pandemic, still there are several challenges to be addressed. First, the adaptability and implementation of online learning is so far ad hoc in the region. There is no umbrella policy to serve as a guideline for the practice of teaching online. Schools seem to be readier since September. However, the digital divide in the classrooms, accessibility problems, and the lack of social infrastructure to support online education are still common issues. Chung believes that teachers need more guidance and documentation on how to use technology and e-learning. Moreover, it is time to think of the future of education after COVID-19. Are the practices implemented during the pandemic going to remain in place?
Ms Veronica Stefan (Digital Advocate, Digital Citizens Romania) stressed that online learning existed much before the pandemic and was neglected by most stakeholders. Many of the challenges could have been foreseen, given the technology already existed. Stefan explained that according to the International Telecommunication Union's (ITU) 2017 research, 71% of young people aged between 15-24 use the Internet, compared with 58% of the total population. In the EU, 97% of young people use the Internet, however this high number does not reflect the digital skills of youth in the EU. Official numbers show that 91% of total learners in the EU were highly impacted by the lockdown in most European cities.
What most schools in the EU have implemented during the pandemic is distance learning not online learning. These two different things, given online learning has specific methodologies that teachers are not so far aware of. Before the pandemic, only 5% of individuals in the EU used technology for education. Moreover, most platforms currently used for online teaching are not educational platforms, but communications platforms. Zoom, for instance, is not equipped with the appropriate tools required for online learning. Finally, there is a need for a more inclusive but also more standardised approach to online learning.
Mr Tim Unwin (Chairholder, UNESCO Chair in IC4D) considers that online learning has completely neglected the most marginalised in our societies. Several thousands of children in Africa do not have access to electricity. For them, there is no formal education. Governments should take the lead through inclusiveness, while international agencies can share key roles and good practices. Even though the private sector has a crucial role in innovation, significant infrastructure is needed to enable online education. Finally, concerning countries that have access to infrastructure, it is not enough to provide schools with technology and computers. Teachers may need to be trained to make the best use of these devices. The training component has not received proper attention so far.
Ms Rilla Gusela Sumisra (Engineer, PT.Netmarks) pointed out that the government in Indonesia promised Internet access to over 4000 villages and other disadvantaged areas. Sumisra believes that the flow of data should be prioritised for students so they can have access to online educational platforms. There is also a need for technology developers to listen more attentively to the specific needs of teachers and students. In a country such as Indonesia, mobile learning should also be taken into consideration, given that most students do not have a computer but have a smartphone.
Ms Paola Galvez (Head of Regulatory and Public Affairs, NIUBOX) underlined that 150 million children are out of school due to the pandemic in Latin America. Most countries do not have the required infrastructure nor basic data conditions for online education. In Peru, online education is mandatory until July 2021.
Panellists agreed that the future of education after the pandemic is not going back to the point it was in 2019. They expect a hybrid future in which online tools will be used, at the least, as complementary to traditional methodology. As a short-term solution, Stefan believes governments should invest in community centres to provide access to the Internet for those children who do not have it at home. Unwin stressed that digital technology has increased inequality so far and the disparate access to online education across countries is only one of the symptoms.
Related topics
Related event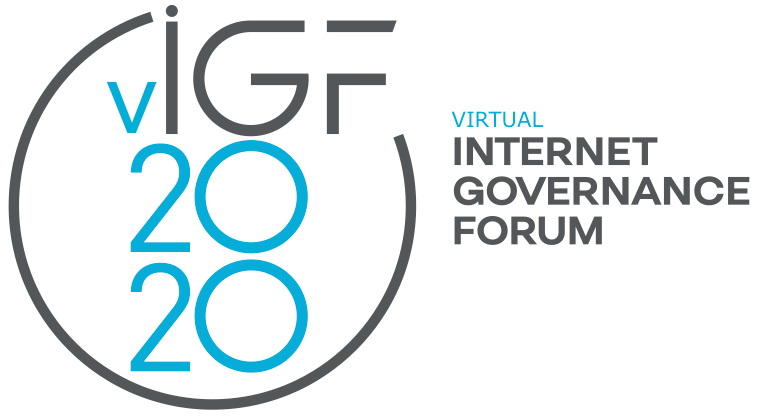 Related processes