Digital human rights: Digital integrity of the human person
17 Nov 2020 13:50h - 15:20h
Event report
Every human being evolves in a multidimensional physical and digital environment. For each individual to keep their individuality and autonomy in daily choices, they must be given effective tools to depend on.
Should personal data be considered a component of a person rather than an object owned by those who collect it? Should people have the right to digital integrity?
Mr Gregory Engels (Vice-chair, Pirate Parties International) moderated the session.
Mr Alexis Roussel (President, Association for the recognition and protection of digital life) talked about the introduction of digital rights into the Swiss legal framework, with an emphasis on digital integrity of the human person, as a new fundamental right integrated into most legal frameworks.
In the world, there are currently three different approaches to personal data:
Personal data is linked to inalienable rights.
Personal data is available to the market.
Personal data is part of the common good.
For 20 years now, people have been searching for a core digital human right that can be understood and enforced by all. The best answer so far has been the right to digital self-determination or the right to digital self autonomy. However, these terms are neither very comprehensive nor relate to the things in the existing digital legal framework.
People's lives today have been digitally extended. So, the right to life should be as well. This practically means having the right to digital integrity. Respecting the integrity of a person is guaranteeing their autonomy and freedom. This guarantee should also apply in the digital dimension.
Digital integrity and the General Data Protection Regulation (GDPR) are not compatible. The right to digital integrity must be a general justification for the right to data protection. The right to digital integrity is the right to protect the autonomy of the person. And data protection is about how it will be practically implemented.
Roussel is currently working on two possible implementations:
The Charter of Fundamental Rights of the European Union (Article 3. al. 1): 'Everyone has the right to respect for his or her physical and mental integrity.'
The Swiss Federal Constitution (Article 10, al. 2): 'Every person has the right to personal liberty and in particular to physical and mental integrity and to freedom of movement.'
Within these two articles, he proposes adding 'digital integrity' to physical and mental integrity.
Three ongoing implementations in Switzerland are in new cantonal constitutions, the Canton of Valais – approved by the Fundamental Rights Committee as a separate article; the Canton of Geneva (currently under preparation for vote ), and the Canton of Neuchâtel (preparatory work being done)
Mr Alexander Isavnin (Obey Your Laws, llc.) pointed out that legislation around data removal and the right to be forgotten usually do not work when it comes to the Internet. Once uploaded on the Internet, the content will probably stay there forever; or reappear, because meanwhile someone has probably downloaded it.
The Government of the Russian Federation is trying to declare personal data as a state belonging. There is a constant intent to propose legislation that will allow the government to sell personal data to corporations. So far, such legislation has not been passed. A big part of people's (digital) integrity belongs to corporations.
Today, everything people upload online, from the very birth of their children, leaves a digital footprint. However, companies may invoke user rights at any time, for example to justify false claims against you. Regulated protection of data ownership needs to be set up in laws.
The digital intelligence of people needs to be not just protected against both government and digital services, which did not exist at the time the Universal Declaration of Human Rights was created, said Isavnin. 'We need an addition to governing data, such as the right to our ownership of the data', he concluded.
Ms Bailey Lamon (Chair, Pirate Parties International) spoke from the activist perspective. Digital integrity has for years been part of the discourse of whistleblowers and the fight for transparency. Sometimes that entails breaking the laws that are in place, but each time the information is strongly in the public interest and directly related to human rights issues. These are, among others, the cases of WikiLeaks releases, the Afghan war, Iraq war logs that revealed the collateral murder video of human rights abuses by the US government or the military.
Big companies actually take up small portions of the Internet, but the people's personal data they own is constantly increasing. This enables them to control more and more of the Internet as a whole. The Internet benefits powerful people and institutions. Often posts on certain human rights related topics, activist groups or people who criticise political figures are being removed and censored. Big tech is deciding which information is legit and which is not. It contradicts digital rights, takes away digital integrity, and is, in fact, in violation of human rights, especially the right to privacy and freedom of expression.
Every day there are new examples of how digital technology plays a role in undermining human rights, from banning Twitter in Turkey, a death sentence in Iran over social media posts, to bulk electronic surveillance by the NSA or requiring users to provide real names to companies in China.
Related event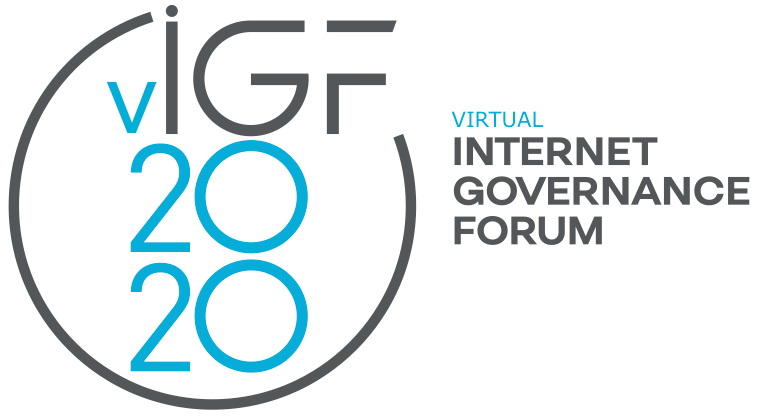 Related processes