Digital discrimination during the COVID-19 pandemic
16 Nov 2020 13:20h - 14:50h
Event report
As a result of COVID-19, essential services have migrated to online platforms. Health and emergency services, education, and work are all accessed remotely. Still, a large amount of these services are not accessible for persons with disabilities and people with specific needs, who, per the World Bank and the World Health Organization's (WHO) estimates, present 15% of the population. The session moderated by Ms Andrea Saks (Permanent Representative to the ITU for G3ict) addressed these challenges and potential solutions, and the overarching message of the session has been 'Nothing about us without us.'
The hearing-impaired community is being left behind, stated Ms Lidia Best (Chair, National Association of Deafened People (NADP)). Today, in many countries, consulting with doctors is available via phone which some patient groups are unable to use. Some manage to make appointments via e-mail, but this is not a usual practice and it depends on the doctor. Very often, people with hearing loss do not use sign language, which makes it difficult for them to participate when people are wearing masks over their mouth, or there is no transcript during online meetings. Many services send information via SMS and do not provide an option to text back, only call back. Saks urges improvement of telephone services which would have people with disabilities in mind.
COVID-19 has highlighted tremendous deficiencies in the accessibility of remote-learning infrastructure and content, said Mr Fernando Botelho (Disability Team, United Nations Children's Fund (UNICEF), New York). Education and assistance services are crucial, but assistance services are not accessible to many. However, they are not a luxury or convenience, 'but an absolute necessity'. Many online services do not compliment the physical realm, such as libraries. Facebook was launched in 2004, but an accessibility team was introduced only in 2011. That means that for at least seven years, this community was being left behind on this important information and communication-sharing platform. The following are important for addressing these issues:
Education: For technical people and policymakers to better understand the issues of both accessibility and the digital world.
Regulation: Governments are realising that the Internet has become incredibly important, and are looking at ways to regulate large influential companies.
Delegation: It is not acceptable to have a single government agency, a single private corporation, or a single civil society entity to make all the decisions.
The web continues to evolve, becoming the primary source of information and digital interaction. There is a huge opportunity for people with disabilities to have an accessible web, said Mr Shadi Abou-Zahra (Accessibility Strategy and Technology Specialist, World Wide Web Consortium). However, many studies show that the web is far from accessible. Target goals that many governments have set and have pledged to are not being reached. This means lagging behind on a commitment to human rights.
The latest version of the Web Content Accessibility Guidelines (WCAG) is recognised as the international standard for web accessibility. It is used in the USA, Europe, and other countries around the world. The standards are being improved as technology evolves, but there is a lot that could have been done. People with disabilities are now being even more excluded because, with the urgent need for everyone and everything to be online, there is less time and/or resources to focus on accessibility. When it comes to language diversity, apart from English, most other languages have very little tech support. Abou-Zahra proposes the education of technical people (managers, designers, developers, QA testers, etc.), and the involvement of people with disabilities throughout the process.
Mr Masahito Kawamor (Project Professor, Keio University, Japan) spoke about the use of video remote interpreting (VRI) during COVID-19. The practice of physical or social distancing makes it difficult for a sign-language interpreter to physically present to deaf and hard-of-hearing people. Now, it is almost imperative and essential that VRI, i.e., remote sign-language interpretation, be implemented. The lack of VRI will lead to discrimination against persons with disabilities. If VRI is implemented widely and globally, it will enhance communication not only for deaf and hard-of-hearing people, but also for the visually-impaired. VRI, along with good information and communication technology (ICT) infrastructures, should be part of an immediate plan of every nation. Artificial intelligence (AI) will become a game-changer, and AI technology, as well as AI, can be helped by human beings, said Kawamor.
Due to COVID-19, digital services need to be accessible and acceptable, said Mr Christopher Lee (Managing Director, G3ict/IAAP). There is a wide range of disabilities, including cognitive disabilities. It is important to include people with disabilities in all discussions around digital accessibility: in finance, health, retail, tourism, etc. The legal definition of accessibility also includes ICT. Therefore, it is important to adopt accessibility standards more widely. It is important to get countries to adopt these standards, to promote them, but also to make sure they know how to do it from the implementation standpoint.
Related topics
Related event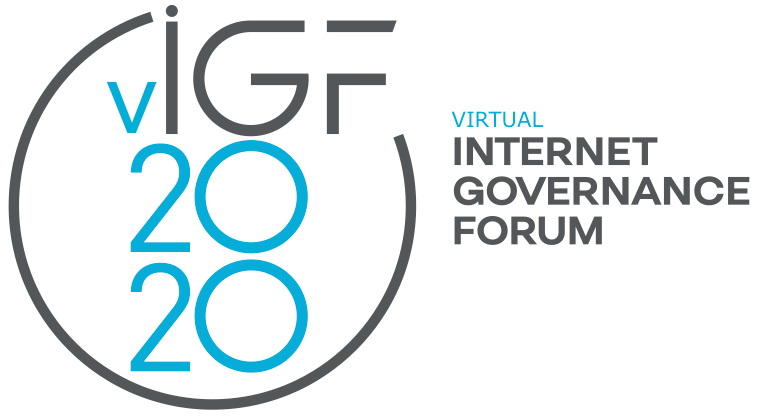 Related processes