IANA functions transition: A new era in internet governance?
13 Nov 2015 09:00h - 10:30h
Event report
The workshop considered the commonalities and differences in the proposals from Names, Protocols and Numbers communities. It evaluated the IANA transition process and discussed how different constituencies have handled the way ICANN (Internet Corporation for Assigned Names and Numbers) combines policy-making for Names and the operation of the IANA (Internet Assigned Numbers Authority) functions.
The moderator, Milton Mueller of Georgia Institute of Technology, gave a brief overview of the IANA stewardship transition proposal. He described the current situation, especially the criteria and expectations set by the NTIA (National Telecommunications and Information Administration) under which it expected the IANA stewardship transition to happen. Then the moderator briefly introduced a development process of the ICG (IANA Stewardship Transition Coordination Group) proposal and how each of the three communities (Names, Domains, and Protocols) who took part in the ICG proposal approached IANA transition.
The discussion, which followed after the introduction, focused on key public comment themes that occurred during the ICG proposal process.
Panellists debated whether the criteria and expectations imposed on the IANA transition by NTIA were fair. While Gangesh Varma, National Law University in Delhi, believed that this was very troublesome, Keith Drazek of Verisign did not agree that the criteria helped to set a framework and threshold allowing the process of transition itself. Another debated question was whether it was smart to break the ICG development into three operational communities. On this account, all panellists agreed this was a right decision because the operational communities have the expertise and sufficiently deep knowledge of the IANA processes and possibly problematic issues.
The debate tackled the lack of existing agreement between Verisign the Root Zone Maintainer (RZM) and ICANN who is the IANA functions operator (IFO). Drazek described actual negotiations involving NTIA, ICANN, and Verisign and believed that Verisign will continue in performing this function in the future following the end of NTIA involvement.
In the Q&A session, the audience was mainly concerned with jurisdiction and the legal position of both PTI (Post-Transition IANA) and ICANN and accountability of the newly suggested IANA stewardship model.
By Bejdak Radek
Related topics
Related event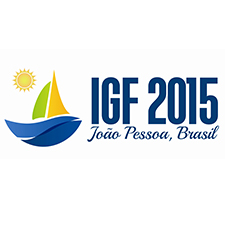 Related processes