South Centre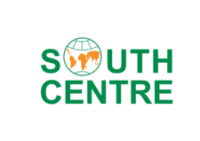 Established: 1995
Address: International Environment House 2, Chemin de Balexert 7-9 1219 Vernier, Switzerland
Website: https://www.southcentre.int/
Stakeholder group: NGOs and associations
Established in 1995, the South Centre is an intergovernmental policy research think tank composed of and accountable to developing country member states. It researches key policy development issues and supports developing countries to effectively participate in international negotiating processes that are relevant to achieving the sustainable development goals (SDGs). The South Centre promotes the unity of the Global South in such processes while recognising the diversity of national interests and priorities.
The South Centre works on a wide range of issues relevant to countries in the Global South and the global community in general, such as sustainable development, climate change, South-South cooperation (SSC), financing for development, innovation and intellectual property, traditional knowledge, access to medicines, health, biodiversity, trade, investment agreements, international tax cooperation, human rights, gender, and the fourth industrial revolution.
Within the limits of its capacity and mandate, the South Centre also responds to requests for policy advice and technical and other support from its members and other developing countries.
The South Centre has observer status in several international organisations.
Digital activities
Innovation and development is one of the issue areas the South Centre works on. As part of its efforts within this domain, it focuses on information technologies. Moreover, digital issues are also tackled in the domain of, inter alia, taxation and the digital economy, data governance, e-commerce, and the fourth industrial revolution.
The South Centre has produced deliverables/research outputs in the following areas: digital and financial inclusion, digital economy, digital taxation, digital industrialisation, and digital trade, among others.
Digital policy issues