Remote Participation Hub Resources
Multimedia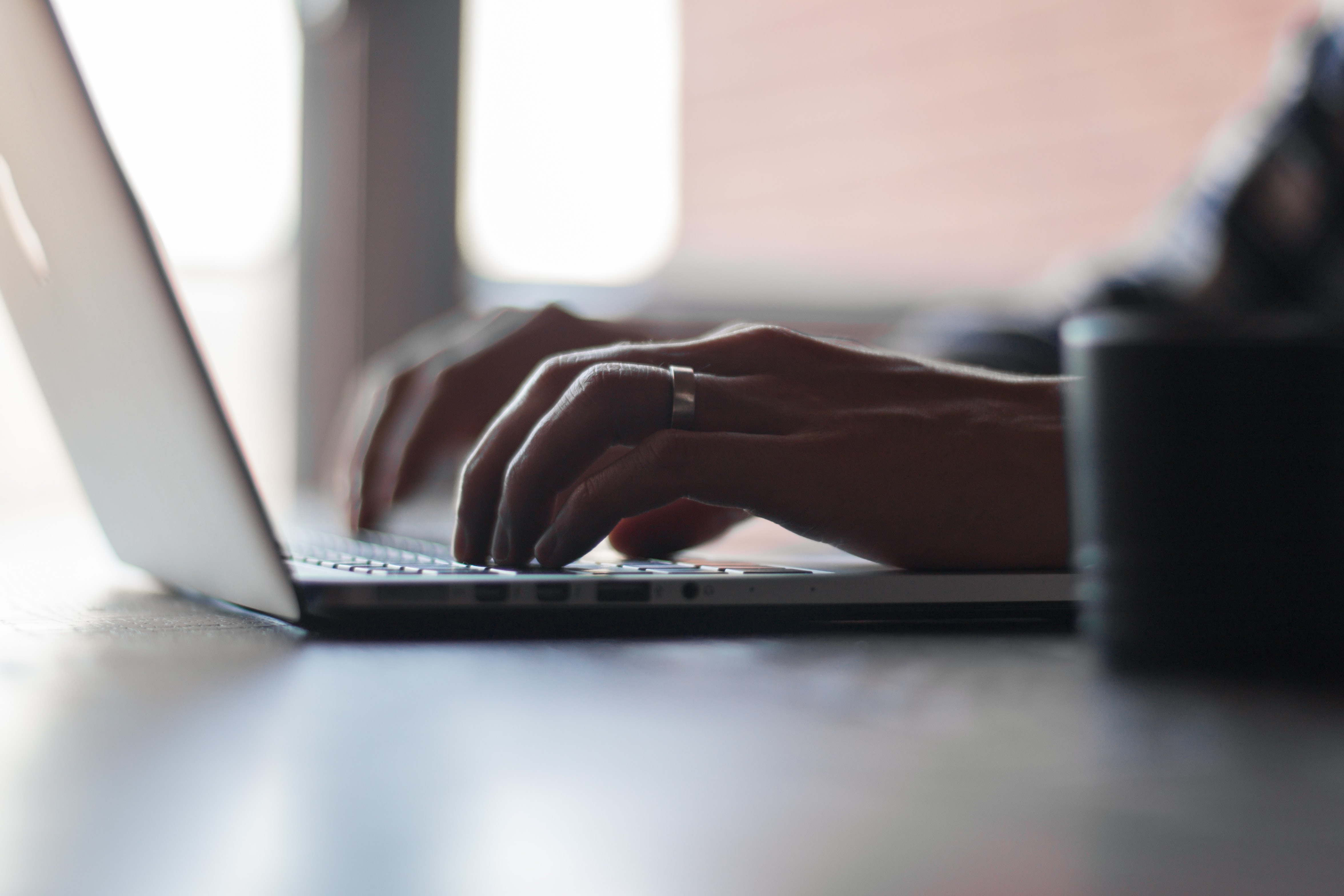 Today, we are aware more than ever, that e-participation is here to stay. Indeed, the world is getting smaller, but the day is getting shorter and the lack of time, resources, and access to physical meetingsis pushing this model of participation to the top of the list for many international organisations and even more, local governmental and non-governmental bodies. The most amazing attributes of e-participation are embodied in remote participation techniques which allow those with limited resources of time, money and physical ability to participate. We are counting on your engagement, during the build-up to the conference, throughout the conference via remote hubs, and continuing in its follow-up activities. You and/or your institution can take an active part in shaping the conference by stimulating discussions at national and sub-national levels and reporting back to conference organisers to provide input to the meeting. If you are interested in joining us as a national/sub-national coordinator, please contact virginiap@diplomacy.edu. An e-poster can be provided as support for your hub. Guidance and WebEx training will be provided. A certificate acknowledging engagement and a letter of appreciation will be offered to collaborators.
Conference-related queries: Arvin Kamberi (ArvinK@diplomacy.edu)
Remote/online participation queries: Virginia (Ginger) Paque (virginiap@diplomacy.edu)
Computer and Internet connection
In order to participate remotely in our conference, you will need a computer connected to a stable (cable/ADSL internet) connection. WiFi connection is may not be sufficient and may not working properly, causing interruptions. The speed of this connection should be minimum 1mb/512kb/s.
Minimum computer requirements:
Windows
1.4GHz Intel® Pentium® 4 or faster processor (or equivalent) for Windows 7, Windows 8 or Windows 8.1
Windows 8.1 (32-bit/64-bit), Windows 8 (32-bit/64-bit), Windows 7 (32-bit/64-bit)
512MB of RAM (1GB recommended) for Windows 7 or Windows 8
Microsoft Internet Explorer 8, 9, 10, 11; updated Mozilla Firefox; updated Google Chrome
Adobe® Flash® Player 11.2+
Mac OS
1.83GHz Intel CoreTM Duo or faster processor
512MB of RAM (1GB recommended)
Mac OS X 10.7.4, 10.8, 10.9
Updated Mozilla Firefox; updated Apple Safari; updated Google Chrome
Adobe Flash Player 11.2+
Linux
Ubuntu 12.04; Red Hat Enterprise Linux 6; OpenSuSE 12.2
No Add-in support for Linux. Users on Linux can attend meetings in the browser.
Updated Mozilla Firefox
Adobe Flash Player 11.2+
Setting up the room
The set-up for a small room (up to 30 people), but this approach can be used in other facilities. The hardware recommendations stipulate the most limited resources scenario.
Video equipment
In order to have a video feed from the conference broadcasted in a room, you will need a projector or a large TV/monitor (depending on the size of your audience). You can use the additional VGA port (port you connect to analog monitors) on your computer to connect with any projector. This is also the casefor newer TV sets. Almost all of them have a VGA and/or HDMI connector. Connected in this way you will have a picture of the whole event – the remote participation platform in which your audience can see the video/audio stream from the conference, presentations used, and all of the chat interventions from the remote participants.
Apple computers don't have a VGA output, they use Mini DV. To connect to your projector or LCD TV, you will need a Mini DVI to VGA Adapter (picture from the Apple website).
Audio equipment
The room in which you will broadcast and host the attendees needs to have a typical sound system for the conference room: Audio mixer, microphones and speakers. If you don't have a conference room available, here are the components to set up your own.
To be able to hear the audio from the conference you will need to connect your computer to the sound system or the speakers installed in room. For this you will need an audio cable known as 3,5mm audio cable (most commonly used used for audio). Connect one end to the speakers output on your computer and the other end to the speakers.
*Note – The type and the strength of the speakers depends on the size of the room you are using. For a small room there is no need for louder than 40W speakers. If your room already has an integrated sound system (with an audio mixer already connected to the speakers) you will need a cable which has a 3,5mm audio jack on one end and an XLR audio connection on the other. See pic. here. Plug one 3,5mm end to the speaker output on the computer, and the other end in the mixer 'line in'.
In order to interact with the conference, you will need to have your microphone connected to the computer. Microphones can be found in different sizes and in a wide price range. They can be USB-connected to the computer, but for audio interventions to the conference, it is best to use an analog multi-purpose microphone. For a small room, you will need to connect your microphone to the mic input on your computer; once connected, set the mic input in your computer audio settings to 'external microphone' .
For rooms with a pre-installed sound system
Plug your microphone into the mixer. (The microphone will come with the XLR cable needed for connecting to the mixer.) Connect the 'Main output' from the mixer to your computer. For this you will need a 3,5 mm audio jack to XLR cable, described above. For some audio mixers, the main output will not be an XLR jack. You will need a 3,5mm 1/8 Stereo to Dual 1/4 cable. See the image. Set the 'external microphone' as the input to your computer.
*Important note – When preparing for an audio intervention from hub, you will need to unplug the speakers from your computer. If needed, this will be specified in the orientation session in which we will help you understand the platform for remote participation. If you have not registered for an orientation session yet, please send an email to Ginger at VirginiaP@diplomacy.edu.
Congratulations! Now you have both Video and Audio enabled in your room. Start your discussion and have a great remote participation experience. We look forward to seeing you at the conference.
Hubs are local meetings that will take place in preparation for and in parallel with the meeting in Geneva (18-19 November). People can watch the webcast of sessions together and send questions (via text, audio or video) that will be answered by panellists in Geneva. In addition, hub organisers can hold debates to discuss the themes introduced at the conference from their local perspective. There are several advantages in creating a hub:
It helps to raise awareness about Internet governance issues.
It gives communities a voice in the process.
It fosters networking among participants and facilitates community building.
It allows for immediate knowledge exchange in discussion, explanation or local application of the ongoing session.
It encourages follow-up activities.
The requirements are very simple. All you need is:
A room or auditorium – it can be held in a university classroom or any other convenient place.
A computer with a broadband Internet connection and a projector, to enable hub participants to watch the live stream.
A hub moderator, who will stimulate the local discussions as well as transmit the hub participants' questions or comments through the remote participation channels.
A general call on lists, forums etc., to invite those interested from the local community.
A technical coordinator (IT).
Please note that the hub and technical coordinators have to be present at the hub site.
Hub participants are also encouraged to send short pre-recorded video questions or statement (2-3 minutes), outlining key issues on the local discussion agenda, as well as reports throughout the thematic online discussions in the build-up to the conference. Hubs may join with real-time video messages throughout the conference.
Training for remote hubs can be scheduled by contacting Ms Virginia (Ginger) Paque at virginiap@diplomacy.edu
If you have any further questions after reading this short introduction, you are strongly encouraged to read the
WebEx help pages
Installation and testing
In order to avoid any last minute issues please test your computer, tablet or phone at least 30 minutes before the designated start time. If this is the first time you are accessing a WebEx-hosted meeting you may be asked to install some WebEx components when you join it, using the link that you will receive. If it is necessary to install these components, please ensure that you have administrator rights for your computer or ask your computer support provider to enable the installation.
Starting
Depending on your system it is possible that a preferences page may ask for your personal settings. In that case, please select "Save" if you prefer to set your own settings as applicable. You may keep the default preferences by clicking "Cancel".
After login, you have two options to connect to the audio conference. The first choice is using a telephone to call in from a set of local numbers. The second option is through WebEx voice-over-IP​. This can be seen in the 'Audio Connection' tab.
Voice-over-IP
By selecting the option "Call Using Computer​" in Figure 5, you can join the teleconference with your computer equipment. Your microphone and speakers will be checked and a warning will appear if they are not detected. It they are properly installed, you will see the panel changed to 'Connected to Audio'. It is advisable to test your audio equipment by clicking on the Menu Item 'Audio' → 'Computer Audio Settings'.
During the conference
Once connected to the session, please ensure that you mute your microphone using the microphone button at the upper right-hand corner, as background noise could degrade the quality of shared conversation. Your microphone is muted when there is a diagonal line through it.
If you would like to present ​or request the floor​, please press the "Raise Hand​" button and the host will give you access as/when appropriate. Once access is granted please activate your
microphone by clicking the microphone button. If required, you can share your screen with others by clicking "Share Screen​" icon. This will allow all remote participants and participants in the room to see your screen remotely.
When presenting, it is also possible to use the "Whiteboard" tab to draw designs that will be shown to the participants. Use the "Share" menu to activate the Whiteboard tab if not immediately visible.
Messages can be exchanged via the chat facility at the right-hand side (this facility may need to be enabled by clicking on the upper right-hand corner button "Chat"). It is possible to send individual messages by selecting the required recipient(s) from the drop-down list or to send a public message to the entire list by selecting "Everyone".
You can leave the session using the "Leave Meeting​" button at the upper left-hand or by closing your browser.
Presented at IGF 2015 WS No. 27 Viable application & debate: online participation principles, the development of E-participation Principles started at the 2011 IGF in Nairobi, Kenya, continued at the 2012 IGF in Baku, Azerbaijan, and resulted in a near-final draft at the 2013 IGF in Bali, Indonesia. Using a system of collaborative editing, many people have contributed to the development of these principles.