---
Dear readers,
Last week was marked by geopolitics: from the testimony of TikTok's CEO in front of Congress and a wave of TikTok bans across Europe, to new moves in the semiconductor industry. Developments in the chatbot race, an Ibero-American charter on digital rights and responsibilities charter, and more layoff news round off this issue.
Andrijana and the Digital Watch team
---
// HIGHLIGHT //
TikTok and the terrible, horrible, no good, very bad week
The news coverage of TikTok CEO Shou Chew's testimony in front of the US Congress largely describes Chew as having been 'grilled'. We wouldn't call it inaccurate: Chew was dancing between two fires as lawmakers from both sides of the aisle levied question upon question regarding TikTok's data privacy and content policies.
And here's how we see it: Lawmakers had their minds made up long before they stepped foot in that hearing room, and nothing Chew could have said would have made it better. Let's dive into the whats and whys as succinctly as possible. There's also a TL;DR version in a text box below the article.
Why was Chew testifying? As the committee's chair put it: 'because the American people need the truth about the threat TikTok poses to our national and personal security'. In case you haven't followed the argument critics are espousing, it goes like this: TikTok is a subsidiary of ByteDance, which is a private Chinese company, possibly subject to the Chinese 2017 National Intelligence law, which requires any Chinese entity to support, assist, and cooperate with state intelligence work – including, possibly, the transfer of US citizens' TikTok data to China.
TikTok's solution? Project Texas. To alleviate these fears, TikTok has committed to moving US data to the USA under what they call Project Texas. This means that all US user data would be automatically stored in Oracle's (a US privately-owned company) servers – and this company is headquartered in Texas, hence the project's name. In Chew's words to Congress: 'Our commitment is to move their data into the United States, to be stored on American soil by an American company, overseen by American personnel. So the risk would be similar to any government going to an American company, asking for data.'
Chew also asserted: 'I have seen no evidence that the Chinese government has access to that data. They have never asked us, we have not provided.' A congresswoman found that 'preposterous'.
Here's the stumbling stone: For ten days now, ByteDance has been under federal investigation for improperly accessing the data of Forbes' journalists and some of their contacts last year.
And what about harmful content? Chew was less forthcoming on the practical measures TikTok takes to handle harmful content, though it has to be said that no platform has found a magical solution yet. He did pledge that TikTok 'will keep safety, particularly for teenagers, as a top priority' and that 'TikTok will remain a place for free expression and will not be manipulated by any government.'
Beholden to CCP or not? Ultimately, Chew's testimony hasn't convinced Congress that ByteDance and TikTok are not beholden to the Chinese Communist Party (CCP) and that Project Texas would make the data of US citizens unreachable to China.
A Wall Street Journal article published the same day of the hearing was very unhelpful to Chew. The WSJ reported that the Chinese government would oppose the sale or divestiture of TikTok per China's export rules. This remark was made at a regular (yet misfortunately scheduled for TikTok) press briefing by China's Ministry of Commerce. Many a lawmaker took that to mean that China does, in fact, own TikTok.
What next? To answer this question about the future, we must look into the past. During the Trump administration, two possibilities were put forward: divestiture and banning.
Divestiture means ByteDance would sell the US operations of TikTok to a US-owned entity. However, the recent remarks by China's commerce ministry made it clear that the licence won't be granted.
A ban won't be possible without a new law. The White House is currently favouring the RESTRICT Act, which, if passed, would allow the Department of Commerce to sanction and ultimately ban software from adversarial countries. The list of adversarial countries includes China; therefore, the act would make banning TikTok possible. Yet, banning TikTok may violate First Amendment rights: Critics argue that the First Amendment protects the rights of American citizens to use the social media platforms of their choice. A ban would set a dangerous precedent of curtailing the right to expression online. The over 150 million Americans that use the app might have something to say about that, too.
TikTok's week in Europe hasn't been great either: Civil servants in Norway, the Netherlands, and France, as well as parliamentarians in the UK, won't be allowed to use the app on their work devices anymore.
There are differences in these measures. In Norway, there is a recommendation against installing and using TikTok on government service devices. The same recommendation applies to Telegram. In the Netherlands, civil servants will only be able to use pre-approved apps on their work devices, meaning 'espionage-sensitive apps' will no longer be allowed. It's been confirmed by local media that TikTok would fall in that category. But so would other apps. France has banned, with immediate effect, recreational apps on civil servants' work phones due to cybersecurity concerns. Again, this includes TikTok but also other apps. The UK has previously banned TikTok on the work phones of civil servants but is now expanding the ban to all parliamentary devices and the wider parliamentary network.
These bans are much narrower than the ban being discussed across the pond.
A ban contemplated by Japan is more general: Lawmakers will create a proposal banning social media platforms if they are used for disinformation campaigns.
TL;DR: TikTok's CEO Shou Chew's testimony hasn't convinced Congress that TikTok and its owner, ByteDance, are not subject to China's 2017 National Intelligence law, which requires organisations to assist with state intelligence work, which could include transferring the TikTok data of US citizens to China. A new law may be necessary to ban the app in the US, but it may violate First Amendment rights. Elsewhere, governments in Europe, including Norway, the Netherlands, and France have issued guidelines against installing and using TikTok on government devices, and Japan is contemplating a general ban.
---
// CHIPS //
USA and Canada pledge more financial support to domestic semiconductor companies
The USA and Canada have pledged more money for domestic semiconductor companies: The USA pledged US$50 million in Defense Production Act funding for advancing packaging for semiconductors and printed circuit boards, and Canada up to CAD250 million for semiconductor projects from the Strategic Innovation Fund.
Czechia and Brazil move closer to Asian chipmakers
As North American countries make another move to lessen their reliance on Asian chipmakers, two other countries took steps in the opposite direction. A delegation of Czech politicians and company representatives hopes for Taiwanese investments in Czech chip technologies. Brazil will reportedly seek mainland Chinese technology and investment in developing its semiconductor industry.
Get-out-of-detention card?
The most eyebrow-raising news (in chips) from last week was that China has released Chen Datong, a top chip investor, after an eight-month detention to help China navigate the US export rules on semiconductors. Under these rules, advanced computing and semiconductor manufacturing items produced in the USA cannot be exported to China. Datong was detained during a probe related to corruption last August.
Earlier in the month, China's then-vice premier Liu He said that China should take advantage of a new system for mobilising resources nationwide and should make better use of government and market resources. We couldn't have foreseen that this would mean Datong's release from detention.
---
// AI //
The chatbot race is heating up
The chatbot race showed no signs of stopping last week. OpenAI is once again in the lead: The company connected ChatGPT to the internet via plugins. Unlike the previous versions of the OpenAI chatbot, this one can browse the web to answer your question, but it can also help you book your flights, order food, and perform other online tasks. 'There's a risk that plugins could increase safety challenges by taking harmful or unintended actions, increasing the capabilities of bad actors who would defraud, mislead, or abuse others,' OpenAI acknowledges. And hey, if these developments scare you, you're in good company; the OpenAI CEO is scared too.
Microsoft reportedly told two unnamed Bing-powered search engines that they could not use Bing's search index to develop their own chatbots.
And speaking of Microsoft's rivals, Google has officially launched Bard – but only in the UK and the USA. Scarcely a day after it was launched, Bard was taking down ChatGPT-generated misinformation – about Bard being shut down, no less – also prompting concerns about chatbots purporting misinformation on the internet.
In China, Baidu's Ernie Bot continues to run into hurdles, as the company has canceled the launch event for cloud services integrated with Ernie Bot.
French parliament authorised AI-powered surveillance to secure 2024 Olympics
French lawmakers have passed a bill to use AI-powered surveillance technology to secure the 2024 Paris Olympics. It allows surveillance 'on an experimental basis and until 30 June 30, 2025, for the sole purpose of ensuring the security of sporting, recreational, or cultural events which, by their scale or their circumstances, are particularly exposed to the risk of acts of terrorism or serious threats to the safety of persons'. The bill specifies that biometric data won't be processed and facial recognition technologies won't be used.
The use of AI-powered surveillance has raised concerns about privacy and civil liberties, with critics warning that the technology could be used to monitor and control citizens beyond and after the Olympics. It also may conflict with the EU's Artificial Intelligence Act, currently under discussion in Brussels.
The bill can still be contested at the country's constitutional court, Politico writes.
---
// COMPETITION //
High-Level Group on the DMA established
A high-level group has been established to provide the European Commission with advice and expertise related to the implementation and enforcement of the Digital Markets Act (DMA). The group will offer advice and recommendations within members' areas of expertise on implementation and enforcement matters, promote a consistent regulatory approach, provide expertise in market investigations, and assess interactions between the regulation and sector-specific rules applied by national authorities. The group will submit an annual report to the Commission, which will be communicated to the European Parliament and the Council.
---
Was this newsletter forwarded to you, and you'd like to see more?
---
// SUSTAINABILITY //
The EU makes repair easier for consumers in new proposal
The European Commission adopted a new proposal containing common rules promoting the repair of goods. The proposal aims to make repair easier and cheaper for consumers. Sellers will be required to offer repair, except when it is more expensive than replacement. The proposal also includes the right for consumers to claim repair from producers, the producers' obligation to inform consumers about which products they are obliged to repair, an online platform to connect consumers with repairers and sellers of refurbished goods, a European Repair Information Form for transparency on repair conditions and prices, and a European quality standard for repair services.
Mobile phones, cordless phones, and tablets will soon be included in the list of covered goods.
Such measures could have a significant impact on e-waste, as data shows that Europe has the highest annual generation of e-waste per capita – 16 kilograms per person.
The counter below shows the amount of e-waste generated worldwide so far in 2023.
---
// DIGITAL RIGHTS //
OEI Adopts Ibero-American Charter of Principles and Rights in Digital Environments to promote inclusion
The Organization of Ibero-American States (OEI) adopted the Ibero-American Charter of Principles and Rights in Digital Environments at its 28th meeting in Santo Domingo, Dominican Republic, held under the theme 'Together for a fair and sustainable Ibero-America.'
The charter aims to guarantee inclusion in information societies via the exercise of fundamental rights in the framework of digital transformation. It does so by promoting ten common principles. States should consider these when developing and adopting policies related to protecting rights and fulfilling duties in the digital environment. Companies, civil society, and academia should consider the principles when developing and applying technologies.
These principles are
Centrality of the person. Rights and duties in digital environments
Digital inclusion and connectivity
Privacy, trust, data security and cybersecurity
Full access to education, culture and health in inclusive and safe digital environments
Special attention to girls, boys and adolescents
Social, economic and political participation in fair and sustainable digital environments
Digital public administration
Fair, inclusive, and secure digital economy
An approach to emerging technologies that does not renounce the centrality of people
Ibero-American assistance and cooperation for digital transformation
---
// JOBS //
Amazon and Accenture announce massive layoffs
Big Tech layoffs continue, with Amazon announcing layoffs of another 9,000 employees. Accenture, a tech consultancy giant, plans to cut 19,000 positions over the next six months.
Facebook's content moderator layoffs in Kenya blocked by judge
There is, however, some lukewarm news. A Kenyan judge has issued a temporary order blocking Facebook from carrying out a mass layoff of content moderators in the country. The moderators are alleging unlawful termination by Meta's former content moderation partner Sama. They are also alleging that Meta instructed its new content moderator partner Majorel, to blacklist former Sama employees. The judge's order prohibits Facebook from terminating the moderators' contracts until the case has been heard and determined. The case is set to be heard on 28 March.
---
The week ahead (27 March–2 April)
27 March: The Global Digital Compact (GDC) co-facilitators are organising a series of thematic deep dives to prepare for intergovernmental negotiations on the GDC. The 27 March discussion will cover digital inclusion and connectivity, and it will be guided by the following questions: 1. How can governments, international organisations, private companies, and civil society work together to close the digital divide and improve access, skills, and meaningful connectivity for all? 2. What actions should be taken to enable digital inclusion for all? 3. What policies, frameworks, and programs have proven most successful and should be scaled up and adapted to other contexts to foster digital inclusion?
As these in-depth discussions unfold, the GIP will look at how their focus topics have been tackled in different key policy documents, from the outcomes of the World Summit on the Information Society (WSIS) (2003–2005), through the UN Secretary-General's Roadmap for Digital Cooperation, to the latest UN General Assembly resolution on ICT for sustainable development. Visit our dedicated page on the Digital Watch observatory to see how issues related to digital inclusion and connectivity have been covered in such documents. Bookmark the page to revert to it later, as we'll continue to do the same for other topics tackled during the deep dives between now and June.
27–31 March: The 26th session of the Commission on Science and Technology for Development (CSTD) will meet in Geneva to discuss technology and innovation for cleaner and more productive and competitive production and ensuring safe water and sanitation for all, through solutions from science, technology and innovation.
28 March: Universal Acceptance (UA) Day promotes the advantages of UA and will consist of raising awareness and improving technical skills related to UA. Find your local UA event here.
29 March: The European Commission and the European Group on Ethics in Science and New Technologies (EGE) will host the Open Round Table on democracy in the digital age to discuss how technological innovation can serve democracy and how to strengthen democratic systems for meaningful civic participation.
29–30 March: The seventh session of the WIPO Conversation on Intellectual Property and Frontier Technologies will examine the metaverse, its enabling frontier technologies, and the problems they pose for the current IP system.
---
Bill Gates predicts the future of AI
In a letter entitled 'The Age of AI has Begun', Gates predicts that AI 'will help empower people at work, save lives, and improve education'. He suggests ways to mitigate the risks of AI, and also suggests principles that should guide public conversation about AI. Read the letter here.
---
What's new with cybersecurity negotiations? OEWG 2021–2025 fourth substantive session
Here's what stood out this time around: two proposals to counter ransomware, high hopes for a future Points of Contact (PoC) directory, and in-depth discussions on the applicability of the UN Charter to cyberspace. Proposals also abounded – you can find those in the orange boxes dispersed throughout the blog. Read the blog here.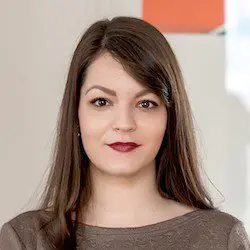 Andrijana Gavrilovic
Editor, Digital Watch, and Head of Diplomatic and Policy Reporting, DiploFoundation
---
Was this newsletter forwarded to you, and you'd like to see more?