Ms Marília Maciel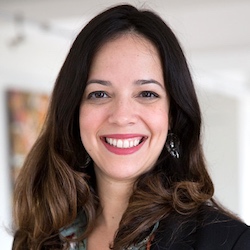 Brazilian-born Ms Marília Maciel is currently based in Strasbourg, France. She is involved in several Internet Governance related projects, notably on the fields of digital economy, e-commerce, and cybersecurity. She also curates the topics of e-commerce, Access and Digital Divide for the GIP Digital Watch Observatory and represents Diplo at various meetings.
Prior to joining Diplo, Ms Marília Maciel was a researcher and coordinator of the Center for Technology and Society of the Getulio Vargas Foundation (CTS/FGV) in Rio de Janeiro. She served as a councillor at ICANN´s Generic Names Supporting Organization (GNSO) representing the Non-Commercial Stakeholder Group (NCSG). Marília is a former member of the Working Group on Improvements to the Internet Governance Forum (2011–2012), created under the auspices of the Commission on Science and Technology for Development (UN CSTD). She was also a member of the Multistakeholder Executive Committee of NETmundial and represented CTS/FGV in meetings of the Committee on Copyright and Related Rights (SCCR) of the World Intellectual Property Organization (WIPO). She served in the Consultative Chamber on Internet Security and Rights of the Brazilian Internet Steering Committee (CGI.br).
Marília is a PhD candidate at the University of Bordeaux Montaigne, on Information and Communication Sciences. She holds an MA in Latin American Integration from the Federal University of Santa Maria (2008) and a law degree from the Federal University of Pernambuco (2005), where she was awarded a research grant from the State of Pernambuco Research Foundation (FACEPE) to investigate issues related to taxation and electronic commerce.