Mr Arvin Kamberi
Mr Arvin Kamberi
Processes/Trends: Libra cryptocurrency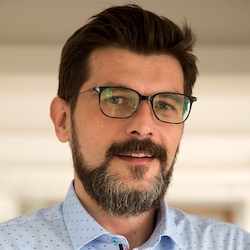 An expert in remote participation, Mr Arvin Kamberi heads up Diplo's Webinar Team. Based in Belgrade, he has been working on webinars and other web-based remote participation since 2011. Arvin has been part of the remote participation team for many international forums, such as the IGF, EuroDIG, and local IGF events such as IGF Africa. From 2014 to 2015, he was a part of the IGF Working Group on Remote Participation (established in 2008), and involved in the elaboration of IGF remote participation guidelines.
Arvin has a keen interest in cryptocurrency and blockchain developments; first as an avid 'miner', then more in terms of regulation and consensus mechanisms surrounding the decentralised systems. His primary focus is on Bitcoin development, but he follows other cryptocurrency developments and the blockchain/distributed ledger technology, too. Vice President of 
Bitcoin Association of Serbia
, Arvin writes extensively about Bitcoin and blockchains. He holds an MA in Film and Video Production from Belgrade University of Art.