Inclusive trade and new technologies: Challanges for African countries
Event report
The session was moderated by Ms Latifa Elbouabdellaoui (Directeur des Relations Commerciales Internationales, Ministère de l'Industrie, de l'Investissement, du Commerce et de l'Economie Numérique, Royaume du Maroc), who started by introducing the panellists. She said that there is a lack of infrastructures and digital skills in Africa. According to her, new technologies are present, but there is still so much to be done towards the development of the continent. In addition, Elbouabdellaoui said that when it come to digital trade, Africa is the least integrated continent. She argued that African countries must invest in education and digital infrastructures for better competitiveness.
Ms Marion Jansen (Chief Economist, International Trade Center (ITC) started by going through the ITC report, 'SME Competitiveness Outlook 2018: Business Ecosystems for the Digital Age'. She talked about platform revolution and said that we are entering a new era of digital platforms. She pointed to the challenges and opportunities that this creates for small and medium-sized enterprises (SMEs). Jansen said that the information and communications technology (ICT) infrastrucure remains quite important for digital trade and that there are still many people offline, in places such as Nigeria, India, etc.
Jansen gave the example of Rwanda integrating ICT into logistics services, by using drones to deliver medicine. She noted the importance of building trust in the digital economy. According to her, big data has a great role to play in helping SMEs. She said that there is a need for a plan of action and for education in order to move rapidly into the digital age. In response to a question from the moderator, she emphasised the importance of the interoperability of technology. Finally, she talked about the issue of privacy and cybersecurity of enterprises. According to her, the key point for the SMEs is to have trust.
Mr Ajay Kumar Bramdeo (Ambassador, Permanent Representative of the African Union to the United Nations and other Geneva-based Economic Organizations) started by thanking the moderator. He highlighted the African Continental Free Trade Area (AfCTA) signed last March in Rwanda. He argued that Africa needs to integrate itself into the gobal digital market soon, as it would bring so many opportunities to the continent.
Furthermore, Bramdeo asked how we can shape the challenges of the digital economy to address the issues of development. According to him, four African countries (South Africa, Tunisia, Egypt, and Marocco) count for more than 80% of the exports. He emphasised the potential of e-commerce in increasing the competitiveness of the private sector, creativity, etc. He said that the integration of African countries in digital trade would help reduce poverty. In addition, he said that there is a need for co-operation between public authorities, the private sector, and international organisations.
Bramdeo pointed to issue of legislation when it comes to regulating digital trade. He said that it is often an obstacle to innovation. He also highlighted the role of the African Union in facilitating partnership between countries. Finally, he stressed that ownership of data is a big issue in digital trade in Africa.
Mr Diego Aulestia (Ambassador and Permanent Representative of Ecuador to the WTO and other economic organizations based in Geneva) asked what the context of digital trade in developing countries, such as Ecuador, was. He said that the benefits of digitalisation will not be automatic and that there is a need for economic growth, productivity, jobs, and transformation in international trade. How asked how developing countries could increase their share of the profits.
In addition, Aulestia noted that 57% of enterprises use a digital signature. He said that there are three major challenges: investment, regulation, and industrial policy. He further explained the development implications of e-commerce, for example, the transfer of technology, access to infrastructure, etc. Moreover, he mentioned that there is a need for digital capabilities, data sovereignty, industrial policy, tax policy, and articulation with manufacturing activities, etc.
Finally, he talked about the Agenda Elac2020 : improving digital infrastructure, digital government, regional digital market, etc. He said that Latin America, as a region wants more co-operation, for example, 'South-South cooperation and Triangular'.
Related topics
Related event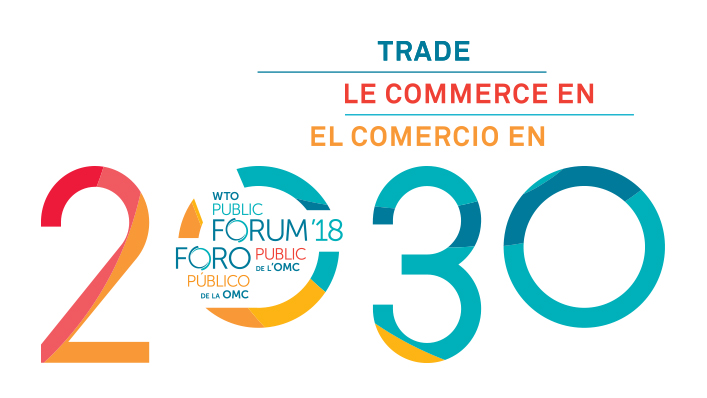 Related technologies