Kicking away the ladder or flying geese: Entering a new era of digital servification in the EAC
Event report
[Read more session reports from WTO Public Forum 2019]
The moderator of the session, Mr Maximiliano Mendez-Parra (Senior Research Fellow, Overseas Development Institute), said that digital technologies are transforming the economy – they are bringing new opportunities and instruments, and making old ones obsolete. The digital economy is affecting all the sectors of the economy and all the parts of the value chain. Mendez-Parra said that East Africa must therefore adopt a rule-book in order to adapt to this transformation – to consider or change policies, and to provide the support and tools which are required.
Ms Aarti Krishnan (Post-Doctoral Research Fellow, University of Manchester) started by asking what disruption is, whom it affects, and to what extent. Speaking on the effect of digitalisation on the agricultural sector, she stated that disruption does not mean the same thing to a farmer in Kenya and a large scale farmer in the USA, and underlined that disruption must be contextualised. Thus, policy needs to be looked at and formulated from a very specific perspective. Krishan then went on to speak about research on data connected agriculture in East Africa, conducted by the Overseas Development Institute (ODI). Some policy implications that have come out of this research include the fact that infrastructure changes are needed, but that other policies might need less investment, that it is important to think about the costs and benefits of disruption, and the kind of disruption that is desirable.
Ms Karishma Banga (Senior Research Officer, (ODI)) spoke about the three-pronged digital divide that Africa is faced with. First, there is a difference in terms of Internet access between Africa and the rest of the world, as well as between African countries themselves. Second, there is a difference when the Internet is used for productive activities in Africa, and the rest of the world. Third, the impact of Internet penetration differs from country to country; for example, the doubling of Internet penetration can boost manufacturing labour productivity in middle income countries by 11%, but in low income countries, productivity is boosted by 3%.
She then spoke about research conducted in Kenya by the ODI and the Kenya Association of Manufacturers which identified some common challenges: investment into digital technologies and credit constraints, lack of relevant and appropriate skills, high cost of electricity and unreliable power supply, and delays due to customs and poor trade logistics. In order to solve these challenges, policies need to address building digital capabilities, increasing competitiveness of Kenyan manufacturing – which can be addressed through digitalisation, and managing the change in an inclusive manner.
Mr Alban Odhiambo (Senior Director for Trade Programmes, TradeMark East Africa (TMEA)) stated that one of TMEA's aims is to make trade inclusive and sustainable within the East African region, and to empower people economically and socially by including them in the trading system. He noted that technology can deepen the digital divide – the use of new digital platforms in trade can take away access to the market from the producers, shifting the balance of power towards the aggregator or broker operating the platform. He then spoke of TMEA's work related to the tea sector in Kenya, and a digitalised commodities exchange platform in Tanzania.
Mr Ratnakar Adhikari (Executive Director, EIF Executive Secretariat) underlined that the agricultural sector is extremely important for East Africa because it generates 25-35% of the GDP, constitutes 65% of the workforce, 70% of which are women. Adhikari also spoke about the importance of policies. Enabling policies make taking advantage of the opportunities offered by digital technologies – including education, trade policy, services liberalisation (telecommunication services), and fiscal policies (access to financing, tax breaks, subsidies) – possible. Mitigating policies helps in dealing with the challenges caused by digital technologies, and they include policies on consumer protection, competition protection, data protection, privacy, and social security policy.
Related topics
Related event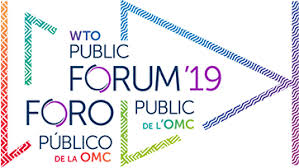 Related technologies