Engaging MSMEs in digital services trade
Event report
[Read more session reports from WTO Public Forum 2019]
Mr Andrew Crosby (Senior Fellow, Asian Trade Centre) stated that micro, small and medium-sized enterprises (MSMEs) constitute up to 97% of all businesses in Asia. E-commerce offers numerous opportunities for MSMEs, but there are many obstacles for them to overcome in order to take part in e-commerce.
Mr David Walker (Ambassador, Permanent Representative of New Zealand to the WTO) explained that New Zealand considers digital technology to be a key enabler for MSMEs – as technology enables them to enter the international marketplace, and therefore, overcome the challenges of scale and distance. Since the nature of trade is constantly changing in the digital era, New Zealand is participating in trilateral talks with Singapore and Chile on the Digital Economy Partnership Agreement (DEPA) to address new barriers. This initiative is complementary to the WTO's e-commerce negotiations, and the work underway in the Organisation for Economic Cooperation and Development (OECD) and the Asia-Pacific Economic Cooperation (APEC). The partnership aims to address issues such as privacy and data protection, digital identity, and artificial intelligence. New rules will bring forth transparency and certainty for businesses and consumers, and increased trust in the digital environment.
Mr TJ Ooi (Director, Asia Pacific MSME Trade Coalition) noted that digital trade offers many opportunities for MSMEs. Tech MSMEs are more tech-savvy, and can take note of issues such as data privacy, cross border data flows, and data localisation. However, MSMEs that are embarking on the digital journey may need help in learning how to trade via digital platforms, and MSMEs from developing countries will need to keep up a physical presence in addition to their online presence. In Ooi's opinion, it is important to examine how digital trade can help MSMEs in the management of their fiscal goods.
Ms Louise McGrath (Australian Industry Group) spoke about the growth of high-tech and high-skill manufacturing in Australia, stating that the exports in this category have doubled over the last 20 years. All businesses rely on secure data flows of intellectual property; however, there is not enough attention being paid to MSMEs in relation to machine-to-machine data, the Internet of Things (IoT), and Industry 4.0. All companies collect personal data, but not all of them monetise it. Motivation between business models differs, and regulation needs to reflect that. McGrath also spoke about the importance of up-skilling people: companies prefer to train their already good employees in using new technologies.
Mr Peter Draper (Executive Director for the Institute for International Trade, University of Adelaide) underlined the benefits that digital technologies can bring to MSMEs. By using digital technologies, MSMEs cut out the intermediary and engage directly with the clients. This reduces the distance between MSMEs and clients, reduces the potential for corruption, raises the level of transparency, enables MSMEs to access new markets, to cut costs, and expand revenues. Direct access to clients means MSMEs are excluded from the value chain. However, if an MSME decides to to trade goods or services through a retailer, it is entering the value chain. Therefore, Draper noted that the future of the value chain is uncertain. E-commerce does include trading with goods, and that is why borders are still relevant in e-commerce negotiations. Policy barriers still exist, as evidenced by data localisation laws. Traditional MSME problems, such as finance access and capacity of management, matter in the digital economy as well. In e-commerce, the size of the company still matters; in trading digital services it matters less, but in trading goods it matters more. Draper noted that there are three digital kingdoms or three digital models for trade: the market model – the US model, the General Data Protection Regulation (GDPR) – the EU model, and the security driven model – the Chinese model. He noted that it is uncertain how these three different models are going to fit into one digital trade agreement, but that current trade wars are certainly not helping in the development of the framework.
Ms Deborah Elms (Vice Chair, Asia Business Trade Association) noted that digital trade promises the delivery of services at any time, and at any distance; but that the promise of digital trade and the reality do not match. MSMEs face many barriers in their daily work. However, they do not know how to identify problems that can be solved by their respective governments – licensing, qualifications, local presence, and payments (currency exchange problems). Many countries have these types of rules in place in order to protect certain domestic players, yet these rules do not only wall off foreign MSMEs, but also domestic MSMEs. A shift in the mentality of the governments is necessary in order to allow fair competition. Elms also noted that participation in digital trade seems to require an increasingly low level of tech skills, and predicted that this trend will continue in the future.
Related topics
Related event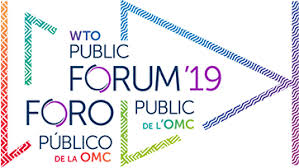 Related technologies