The producer/consumer (prosumer) movement and ICT for poverty reduction
12 Jun 2017 13:15h - 14:00h
Event report
[Read more session reports from WSIS Forum 2017]
Mr Reza Assadi, (Zamen Salamati Co.) gave a presentation on ICT solutions for small and medium-sized enterprises (SMEs). This session was connected to three Sustainable Development Goals (SDGs): reducing poverty, gender equality, and responsible consumption and production. The presentation was divided into three parts:
methods to setup the ICT ecosystem;
methods to find access to these ecosystems as a producer and/or consumer; and
'prosumption' and the role of ICT in relation to it.
Assadi began by defining poverty as general scarcity or the state of one who lacks a certain amount of material possession. As a multifaceted concept, it includes social, economic, and political elements. Assadi presented data showing that the vast majority of the global poor live in rural areas and are poorly educated. In his opinion, society today has shifted to the post-industrial age and the new term of 'prosumers' came into existence. Prosumers are people who produce many of their own goods and services. Assadi then mentioned differences between payless and monetary economic systems, stressing that prosumers belong to the first one. He connected prosumers with the self-employed and noted that globally, we are becoming a 'planet of freelancers'. Although types of freelancers vary, there are always new types emerging. This can help reduce global poverty, according to Assadi. 'Four magic bullets for poverty reduction' – as he refers to them – are computers, Internet access, knowledge of the English language, and safety. He gave an example of a campaign in Iran that has helped the homeless by providing material support, and all owing to a social media campaign. Another example he pointed out, was Computer4Africa, a company that donates old equipment, such as computers, to schools and colleges in Africa, that could otherwise not afford them.
Assadi presented several methods on how to find access to these ecosystems and enable people to make money without a job contract. In his view, people can create home-factories and be self-sufficient producers by having their workstation at home. He then added the need for accessible education as a necessary condition. Open, practical courses and trainings online are cheaper and more efficient in helping people start their own businesses. Another factor, Assadi noted, is full personalisation of technology, as well as the use of the Internet to promote goods and services created. Numerous benefits already exist in using ICT for poverty reduction, such as little initial investment needed, free or low company registration costs, and existing infrastructure, among others. Startups are an example of this model. According to Assadi, governments and traditional models have failed to reduce poverty, and the world needs 'a new age of civil society and free entrepreneurs'.
by Jana Mišić
Related topics
Related event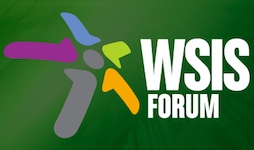 WSIS Forum 2017
12 Jun 2017 09:00h - 16 Jun 2017 17:00h
Geneva, Switzerland