WSIS 2017 – Moderated high-level policy session 8
13 Jun 2017 16:45h - 17:30h
Event report
[Read more session reports from WSIS Forum 2017]
The session focussed on exploring Information and Communication Technology (ICT) best practices and challenges faced in different parts of the world. Mr Mohammad Shafiul Alam, (Cabinet Secretary, Government of the People's Republic of Bangladesh) highlighted his country's paperless initiative. He added that his government has come out with an archiving system, enabling quick decision-making and service delivery to its citizens. Citizens can now carry out electronic or virtual interaction with government officials. He noted that this saves money and time, and results in more efficient processes than before.
Mr Elmir Velizadeh (Deputy Minister, Ministry of Communications and High Technologies of the Republic of Azerbaijan) added that digital services enable transparent relations between government and citizens. He specified how digital services ensure the stability of information. In Azerbaijan, there are more than 450 digital services for citizens to make use of. At the same time, citizen identity card and e-signature facilities will soon be available for the country's citizens.
Mr Nasrollah Jahangard (ICT Vice Minister and Chairman of ITO, Information Technology Organization of Iran) added that digital platforms enable sustainable development. He mentioned how these platforms play a critical role in the socio-economic map of his country and highlighted his government's plan to make the country an attractive market for ICT investment.
Ms Angelique E. Weeks (Chairperson, Liberia Telecommunications Authority) presented the case of ICTs and disaster management in her country. She added that ICTs are essential for any country when facing a massive disaster. Particularly during the Ebola outbreak, ICTs were effective in mitigating the Ebola tragedy across three countries in the region. She then listed the methods and challenges faced in using ICTs for handling tragedies. She also stressed the ethical considerations that need to be included while accessing personal information during disaster management.
Mr Scott Phipps (President and CEO, Clean Development Group) criticised the current practices of the fossil fuel industry and highlighted the role of ICTs in enabling sustainable energy consumption practices.
Mr Marc Vancoppenolle (Global Head of Nokia Government Relations, Nokia) presented key highlights from the digitalisation report. He added that when a digital vision is implemented, the authority that takes care of execution should not just include the ICTs but a cooperative group of authorities from other government departments as well. Further, he added that data sharing will be useful only if it is allowed to be shared across platforms, while keeping data protection policies in mind. At the same time, the government should focus on skill development to enable access to digital programs.
The Chairman of the WSIS Forum presented the partnerships of the International Telecommunication Union (ITU) with other organisations like the World Health Organisation (WHO) and the Food and Agriculture Organisation (FAO) in fostering digital innovation for economic development, and invited participants to the World Telecommunication Development Conference meeting in Buenos Aires from the 9th to 20th October 2017.
At the end of the event, a new cooperation agreement between the ITU and the Ministry of Internal Affairs and Communications of Japan was announced.
by Krishna Kumar Rajamannar
Related topics
Related event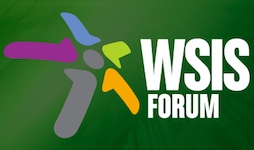 WSIS Forum 2017
12 Jun 2017 09:00h - 16 Jun 2017 17:00h
Geneva, Switzerland