WSIS 2017 – Moderated high-level policy session 7
13 Jun 2017 16:45h - 17:30h
Event report
[Read more session reports from WSIS Forum 2017]
The session, moderated by Dr Habib Kammoun (leader in the REGIM-Lab, University of Sfax), focused on highlighting local experiences in addressing the digital divide. In this regard, Mr Frank Tumwebaze Kagyigyi (Minister of ICT and National Guidance, Uganda) elaborated on the steps taken to achieve universal access in Uganda. He explained that a number of policy interventions have been designed and the national ICT plan involves the roll-out of infrastructure through a partnership between government and the private sector. On one hand, the government has further invested around 200 million dollars from its own revenues and from donors to put in place the backbone infrastructure that could connect all government installations in urban and rural areas. On the other hand, telecom companies and Internet service providers have been licenced to roll out infrastructure. Kagyigyi added that the government also supports ICT innovators by establishing innovation hubs and linking them to multinational companies, attracting investment in start-ups, and providing safeguards for intellectual property rights.
Some of the key challenges to bridging the digital divide in the context of advancing the digital economy were explained by Mr Phan Tam (Deputy Minister, Ministry of Information and Communications, Viet Nam). He asserted that bridging the digital divide in Viet Nam is more challenging in the broadband era, especially with the transformation to a digital economy, since it requires more availability and affordability of high speed broadband, in addition to data collection and data generation. The digital divide is thus related to access to information, which is vital for innovation and the digital economy. More importantly, the digital economy requires high ICT skills for the workforce. Within this context, the role of the government is to bridge the digital divide by taking the lead in fostering broadband deployment, through encouraging investment frameworks, creating an environment favourable to innovation and entrepreneurship, and preparing an ICT scheme for human resources that equip citizens with lifelong learning capabilities.
Mrs Adriana Sofía Labardini Inzunza (Commissioner, Instituto Federal de Telecomunicaciones, Mexico) reflected on the effective deployment of the infrastructure necessary to bridge the digital divide. Mexico is a highly concentrated market with two incumbents in the telecom and broadcasting sectors. Competition is encouraged by tackling barriers to competition, mandating access to existing services, and providing services on a non-discriminatory basis. Labardini Inzunza explained that they are also promoting Internet exchange points to exchange traffic locally and hence improve quality and reduce cost. Mexico not only promotes commercial licenses, but also public TV, radio, and telecoms; indigenous community licenses are allocated directly for non-for profit projects serving communities. Furthermore, the federal government is providing public buildings for infrastructure deployment and working with municipalities to deploy mobile network within their territories. Finally, the ministry of ICT is working on an ambitious program on IPv6 and fibre optics backbone networking.
Some of the local digital divide concerns were pinpointed by Mr Grigore Varanita (Director, National Regulatory Agency for Electronic Communications and Information Technology, Moldova). He noted that in urban areas the broadband adoption rate is 60-80% of households. However, Moldova, which has predominately rural areas, is facing challenges investing in its 56% rural population where only 20% of households are connected. Varanita referred to Moldova's 2020 policy digital model that seeks to connect 60% of households in rural areas. This means that more investments are needed in broadband networks. To this aim, laws that give access to the public and private property of infrastructure were adopted in 2016. However, two main challenges still confront the national regulator in Moldova: the lack of experience of the local public authorities and the private bodies to calculate costs even if some methodologies are available, and the limited existing capabilities of the regulatory body to develop electronic inventory infrastructure.
The gender digital gap was emphasised by Mrs Maya Plentz Fagundes (Executive Director, 50 More Ventures). Plentz Fagundes noted that an important issue is that women are often not part of the decision-making process of how these technologies should be deployed. Women should be involved not only as consumers, but also as active users and creators of content.
by Noha Fathy
Related topics
Related event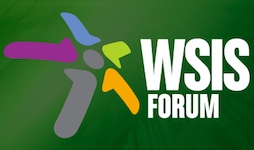 WSIS Forum 2017
12 Jun 2017 09:00h - 16 Jun 2017 17:00h
Geneva, Switzerland