WSIS 2017 – Moderated high-level policy session 3
13 Jun 2017 15:15h - 16:00h
Event report
[Read more session reports from WSIS Forum 2017]
The session, which was moderated by Ms Reine Essobmadje (Co-founder, Digital Coalition) sought to unveil which WSIS action lines countries were utilising to achieve the SDGs 2030 Agenda.
Ms Marion Barthelemy (Director, Division for Public Administration and Development Management) opened the discussion with her presentation on the role of ICTs in speeding up the use of technology. Barthelemy explained that ICT strategies have an end goal which is to contribute to the Global SDGs. She said that integrating government policy to follow international agreements would play a pivotal role in achieving the 2030 Agenda.
Mr Bruno Nabagné Koné (Minister, Spokesman for the Government, Ministère de l'Economie Numérique et de la Poste, Côte d'Ivoire) focused on the need to invest broadly in ICTs. Speaking from the Ivory Coast's point of view, Bruno stated that ICTs acted as a social regulator by improving communication among citizens, as well as making electoral processes more reliable. He summed up by stating that ICTs had improved his country's GDP by 8%, in the process creating more than 100,000 jobs.
Mr Abdur-Raheem Adebayo Shittu (Minister of Communication, Nigeria) explained that his country had strived to make ICTs a fourth pillar of the economy and as a result, ICTs had directly contributed to 10% of the GDP. Further, he recalled that Nigeria had organised an ICT retreat in the past, whose primary objective was to bring together industry ICT leaders to develop an ICT road map to chart growth for the vibrant ICT industry in Nigeria. Abdur mentioned that the government had planned a seminar in August to chart the course for smart cities in Nigeria. This, he said, would create a thriving environment for the ICT sector, eventually steering Nigeria on track to meeting the WSIS Action Line goals. In his concluding remarks, he called on the private sector to bring direct foreign investment to Nigeria to spur development.
The Malawi representative stepping in for Mr Godfrey Itaye (Director General, Malawi Communications Regulatory Authority – MACRA), stated that Malawi had extended its nation's fibre optic trunk, and had established a landing point to reduce the cost of international bandwidth. The representative added that Malawi had sought to promote universal access by setting aside universal funds. These funds, he said, would ensure access to ICTs in all districts in the country.
Additionally, he said Malawi had established telecentres in rural trade centres and schools. These aim at promoting e-learning, by connecting 20 schools a year with a library as a repository for accessing books online. The representative went on to mention the government's support of youth innovation hubs, which were meant to encourage creativity among the youth. He also stated that in 2016, Malawi's parliament had passed e-legislation and a cyber security act, paving the way for the establishment of a CERT team.
Mr Mohammad J. Al-Tura (Chief, Information Technology Sector, Kuwait) discussed the critical role ICTs were playing in Kuwait. He pointed out that ICTs had culminated in the setting up of an e-commerce infrastructure, thus supporting Internet-based trade. Mohammed reiterated that for economies to ensure that they are not left behind, they must invest in smart technologies for efficiency.
He gave examples of smart devices and smart education that enabled student-teacher interaction, thus enhancing learning. Mohammed stated categorically that the biggest enemy of corruption was technology. He added that technology was capable of spurring the mushrooming of smart cities, smart education, smart cyber security strategy, and last but not least, smart economies.
Mr Samuel Varas (Director, Information Technology Division, FAO) focused on the best approaches and practices that could be embraced to achieve the seventeen SDGs.
He called for collaboration with all concerned stakeholders to adopt the use of ICTs.
Varas felt that this would help increase the agriculture value chain, help reduce hunger, increase food security, and improve livelihoods.
Ms Karen Bartleson (IEEE President) touched on the role young professionals were playing in achieving the 2030 Agenda. Bartleson emphasised that there was a need to involve young professionals in the development of technology solutions. This, she said, would change the world for the greater good of all. Bartleson felt that for gender equality to be achieved there was a strong need to have role models who can show that women play a crucial role in the field of ICT. Additionally, she urged for the inclusion of women in curating and developing local content relevant to them.
Prof. NK Goyal (President, CMAI) explained that India had invested in new innovations to empower its populace of one billion people. He gave an account of the digital India initiative, whose overarching aim was to empower the citizenry with forty thousand kilometers of fibre optic cable. Goyal stressed that this move would result in the lowest cost for Internet, as well as allow for the creation of open and unique complimentary online courses.
Mr Norbert Bollow (Co-convenor, Just Net Coalition, India) addressed the obstacles to the 2030 Agenda, and recommendations to overcome them. He pointed out that the greatest challenge was the complexity of digital transformation. To alleviate what he termed 'complexity paralysis', he called for countries to align their strategies with the technical reality. Bollow also noted that governments must reduce dependency on lobbyists, invest in building capacity, and allow the parliament to choose which policy options work best.
by Bonface Witaba
Related topics
Related event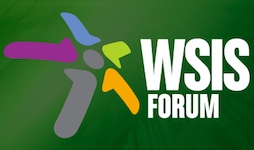 WSIS Forum 2017
12 Jun 2017 09:00h - 16 Jun 2017 17:00h
Geneva, Switzerland