Moderated high-level policy dession 14
14 Jun 2017 11:00h - 12:00h
Event report
[Read more session reports from WSIS Forum 2017]
Knowledge societies, capacity building and e-learning / Media
The session, moderated by Ms Mehwish Abid Ansari (Programme Assistant at Digital Programme, ARTICLE 19) focused on the work the two panellists are doing and any key trends they want to share in the area of ICT applications and its ethical dimensions.
Mr Mikhail Rodionov (Deputy Director, Russian State Library) presented the Russian Strategy on Information Society, a strategy launched this year. He stated that building an information society was proclaimed as one of Russia's key elements to its strategic technological economy. Russia, he said, recognises that a digital economy will mean new business models; new infrastructure, including information and communication technologies; and new educational systems need to be built. Rodionov also said that for the government of Russia, the primary focus is people as usual. It is working to create a new platform allowing for free and convenient access to all available information in digital form and thus enable new knowledge generation using this knowledge. The impact of the strategy, he mentioned, is to establish a knowledge society in Russia and as a consequence, to unleash the human potential, build a solid base for the digital economy, and improve the legal system. He concluded by saying that Russia is working on its copyright law that will support knowledge distribution in the country.
Prof. Khondkar Siddique-e-Rabbani (Honorary Professor, University of Dhaka, Bangladesh) spoke from a developing country perspective about the challenges local innovators are facing with regard to having their innovations known and/or supported by the authorities in those specific countries. This, Siddique-e-Rabbani said, is causing a huge economic disparity that needs to be taken care of. In his remarks, he shared practical examples starting with the type of equipment used by innovators in Bangladesh. On eHealth innovations, he said, there are thousands of eHealth devices in many developing countries but when equipment is bought from developed countries, local innovators and engineers are faced with the issue of repairing them when they break due to issues such as powerline abnormalities. Most of the time, it is virtually impossible to repair and maintain a product in a third-world country. What happens, Siddique-e-Rabbani shared, is that money is wasted and eWaste is increased. There is a need, he said, to support and to tap into local knowledge. Siddique-e-Rabbani mentioned that there is capability in all countries. All countries have scientists and electrical engineers, but they are not taught how to design equipment. They are taught how to install equipment, how to maintain equipment, and therein lies the twist. He made an offer to other countries and said that these countries can tap into Bangladesh's 35 years of experience of working on enabled devices. Siddique-e-Rabbani said that they are ready to give away their technology for free (e.g. tele medicine) to scientists and engineers and noted they are also setting up an international centre for technology equalisation.
He ended by mentioning another issue: the spirit of leaders in developing countries. Most of these countries, Siddique-e-Rabbani said, have colonial leaders, who are not there to enhance the life of local people but to grab the local resources and use them for their own benefit. As in Bangladesh, local innovators have innovations but they are inhibited in their manufacturing and marketing. He concluded by saying there is a need for governments to encourage, promote, and support local innovations because these will help build stronger knowledge societies and support national digital economies.
by Arsene Tungali
Related topics
Related event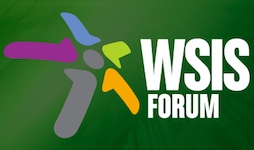 WSIS Forum 2017
12 Jun 2017 09:00h - 16 Jun 2017 17:00h
Geneva, Switzerland