Local connectivity solutions for the unconnected
16 Jun 2017 09:00h - 10:45h
Event report
[Read more session reports from WSIS Forum 2017]
This workshop addressed the issue of local connectivity and community-based networks in providing alternatives to traditional Internet access models, specific examples of successful projects, required policy and regulatory frameworks, and solutions for enabling local connectivity and community-based network solutions.
In the role of moderator, Ms Anriette Esterhuysen (Executive Director, Association for Progressive Communications (APC)) opened the discussion highlighting the importance of connectivity and finding solutions to address the digital divide and how people who are not connected to the Internet can trigger their own access.
Mr Carlos Baca (Research Officer, Rhizomatica Networks, Mexico) presented their successful project regarding the development and deployment of community networks in Mexico, in particular with indigenous communities, already connecting 50 communities in Mexico. Baca also stressed the importance of partnerships between the communities and the government.
Ms Yolanda Martinez (Chief of the Digital Government Unit, Ministry of Public Administration, Mexico) presented the telecoms legal framework in Mexico mentioning the obligation of the state to have a universal inclusion policy regarding people's access to information, the existence of a connectivity fund which subsidises public Internet for the health system and government services ,and the autonomous statute of the telecoms regulator. Martinez highlighted the opportunity for local community networks to complement Internet coverage.
Ms Ritu Srivastava (Programme Officer, Digital Empowerment Foundation (DEF), India) shared the work of DEF in bringing connectivity to local communities with accessibility problem in India and their success in providing access through community-based network solutions with engaging community members and making them content consumers and content providers at the same time. Srivastava drew attention to the impact of connectivity on the economic development of local communities by creating jobs for the people.
Mr Roger Baig Viñas (Engineer, Fundació Privada per a la Xarxa Oberta, guifi.net, Catalunya) presented their successful technical business model in providing Internet access and connecting communities. Viñas highlighted the importance of regulation mentioning the EU's telecoms regulatory framework reform and the proposed New European Electronic Communications Code.
On the policy and regulatory level, several challenges were identified by the panellists: legal restrictions, the long duration of licensing process for telecoms operators, lack of harmonisation of rules, availability of public funding for small and medium enterprises (SMEs), better spectrum management, and providing fair market access and a competitive environment for both small and big telecoms operators and Internet technology providers. In conclusion, the panellists emphasised the importance of partnerships between stakeholders in providing affordable connectivity in order to reach the objective of an inclusive information society.
by Noemi Szabo
Related topics
Related event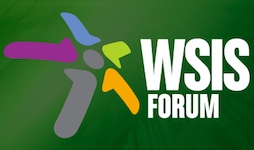 WSIS Forum 2017
12 Jun 2017 09:00h - 16 Jun 2017 17:00h
Geneva, Switzerland