The internet social forum: The internet needs social justice movements
12 Jun 2017 14:30h - 16:15h
Event report
[Read more session reports from WSIS Forum 2017]
The session introduced the Internet Social Forum (ISF) as a model that builds a dynamic and productive space for dialogue and action across different social sectors and interest groups that can raise awareness, inform, educate, and mobilise global civil society to bring about political change. Co-coordinator, Mr Norbert Bollow, (JustNet Coalition) explained that the ISF addresses some of the key Internet governance challenges, with special attention to big companies that greatly influence the decision-making process. In his view, this means that the Internet is no longer in the hand of the people since it mostly represents large tech companies.
Bollow asserted that we therefore need the ISF to get us out of this impasse and to bring the Internet back to the people, including those in developing countries, and people in regions that cannot come to Geneva to voice their concerns, share ideas, learn and connect. 'A social movement which aims at solving the problems of human disempowerment and/or suffering is called a socioeconomic movement if its strategy centrally involves creating businesses that seek to further these social objectives', he elaborated. Within this context, IFS is meant to be a socioeconomic movement that focuses on the digital realm since it is now becoming a major driver of power shifts and complexity. This is because the digital transformation is taking place and the only way to address such alterations is through social power and this is why the social forum is needed.
Ms Renata Aquino Ribeiro (Researcher, E. I. Research) noted that through social justice movements in the Internet it is possible to change existing structures and the current governance models which are structured on power dialogues. We can change this by finding common values. In this regard, Ribeiro stressed the importance of including regions that are excluded from the process. She explained that the discussion about engaging regions underserved and underprivileged in Internet governance dialogues started being a focus of her work during the Internet Governance Forum 2015 which was organised in Brazil. This discourse about the Internet and development was instigated by some of the drivers of sustainable development, creative local economy and new forms of labour, which resulted in many initiatives that were contextualized in creative economy frameworks. Yet, most Internet governance dialogues still fail to break barriers or support cross-border or crowdsourcing efforts and hence led to the exclusion of many from these settings.
During the session, it was highlighted that we need to have a more balanced regional representation with the business sector and activists equally, and to find a space to work together. On a related note, the issue of multilingualism was put forward. Bollow noted that we need to have as many languages as possible and not just the six UN languages. However, one of the participants argued that providing interpretation would cost a lot of money and hence it is more feasible to develop interpreting tools and to inform local actors about this technology. Yet, Bollow contended that such interpreting tools would not provide accurate translation and hence human intervention is still required. He added that perhaps these tools could help with casual or business conversation but with political discourse – they are not useful or effective enough. We need to find a way and we can use technology with minimum human intervention to ensure everything is working well, he concluded.
by Noha Fathy
Related topics
Related event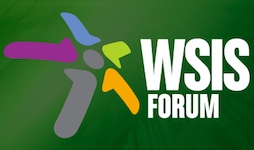 WSIS Forum 2017
12 Jun 2017 09:00h - 16 Jun 2017 17:00h
Geneva, Switzerland