International organizations and open access
12 Jun 2017 11:00h - 13:00h
Event report
[Read more session reports from WSIS Forum 2017]
The session, organised by the World Intellectual Property Organization (WIPO), focused on how International Organisations (IOs) are implementing open access policies to facilitate the distribution and reuse of the large amount of data and content they produce.
The moderator, Ms Charlotte Beauchamp, Head of Editorial and Design at WIPO, opened the discussion by defining open access as access to information without barriers in terms of accessibility but also in terms of reuse and repurpose. She highlighted that open access is not only pertinent to traditional research organisations. IOs also create and publish their own research, they create rich multimedia products, they aggregate content from member states, and they work as forums where norms and guidelines are established. All IOs have a mandate to publish and to promote wide access to the vast arrays of content they produce.
Mr Ian Denison, Chief of the United Nations Educational, Scientific and Cultural Organization (UNESCO) Publishing and Branding Unit, described UNESCO's particular journey to open access. Denison first noted that UNESCO is actually the UN organisation in charge of promoting knowledge sharing, so open access is at the core of its mandate. He then draw attention to the fact that, while the milestones in open access occurred around 2002, and 2003 (with key initiatives such as the Budapest Open Access Initiative, the Bethesda Statement on Open Access Publishing, the Berlin Declaration on Open Access), many IOs did not fully join the movement until 2013. For UNESCO, there were two main hurdles: an internal one regarding a lack of quality control systems, and an external one related to the lack of an appropriate licence system that met the needs of IOs. Both issues were eventually resolved.
Mr Marco Trovatello, Cross-Media Coordinator & Strategy Advisor at European Space Agency (ESA), connected remotely to the session and spoke about ESA's path to open access. In ESA's case, in 2014, the Rosetta mission sparked a high demand for information and data from the general public. The audience, protesting the lack of information, forced ESA to find a solution. Trovatello said that this event taught them what they needed to do better in terms of knowledge sharing. After that, the institutions started to share more multimedia content while maintaining regular discussions on the implementation of open access policies.
Ms Lise McLeod, Head of Library and Publication Distribution at WIPO, explained the different types of publishing licences, and some of the most common obstacles for IOs when it comes to using open access licences. She spoke about mediation, arbitration, and jurisdiction as some of the key issues that IOs have to bear in mind when developing open access policies.
Mr Ian Coltart, Manager Copyright, licensing and external publication, World Health Organization (WHO), provided an overview of WHO's approach to open access by stating that their policy is not about controlling who uses the information and for what purpose, but rather about the potential and the value of sharing knowledge with the world.
Ms Andrea Stojanov, Head of Digital Communications at the Asian Development Bank (ADB), noted the importance of publishing data along with the correct metadata so people can search and find the content. In addition, she stressed that each dataset should have a clear licence attribution so that people know how to use it. Likewise, IOs should inform when they update data so the audience can gain awareness. She then went on to explain how the ADB is tracking data usage to better understand the needs and demands of the public.
Mr Salvatore Mele, Head of Open Access at the European Organization for Nuclear Research (CERN), talked about the challenges of open access policies in the case of CERN where they work with so many different stakeholders. CERN research products are so complex and varied that they had to implement different policies for different types of content. Some licences are more restricted than others. One of the things Mele noted when tracking downloads, is that the use of data by the general public is enormous. People are becoming more and more fascinated with science. That engagement with the public is one of CERN's objectives. Its overall purpose is to bring together parties in the conversation to see how we can 'make science communication go faster'.
Mr John Cummings, Wikimedian in Residence at UNESC, explained the collaborative effort behind the Wikipedia project and described it as 'the creative commons ideal working in practice'. The value of Wikipedia is that it has tools available to see how many times images or data have been used, in what language, or what are the frequency trends. In addition, organisations can also see if there is a story in the news and people come to Wikipedia to search for context. In conclusion, there is a lot of potential there to track and understand reuse. Organisations can get immediate access to insights on data use and reuse. This can boost open access policies by better understanding the needs of users.
Mr Stephen Wyber, Manager, Policy and Advocacy, International Federation of Library Associations and Institutions (IFLA), spoke about how libraries have traditionally been promoters of open access and more collaboration in knowledge creation. He highlighted the example of CERN and other initiatives such as the Open Library of Humanities as good open access practices. He also noted that the open access movement is a 'bumpy ride', since there are still unresolved questions about business models, lack of standards between repositories, and predatory publishers. Wyber finished his remarks by stating that access to information is a driver of development and of more innovative and creative societies; and that sustainable development goal (SDG) 16 has a specific target to 'ensure public access to information and protect fundamental freedoms, in accordance with national legislation and international agreements' (SDG 16.10).
by Tamar Colodenco
Related topics
Related event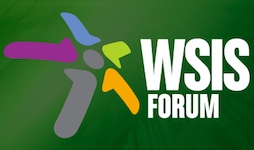 WSIS Forum 2017
12 Jun 2017 09:00h - 16 Jun 2017 17:00h
Geneva, Switzerland
Related processes