Innovating together: How to utilize ICT for achieving SDGs?
15 Jun 2017 11:00h - 13:00h
Event report
[Read more session reports from WSIS Forum 2017]
The moderator, Ms Yukiko Tsuchiya (Assistant Director, Ministry of Internal Affairs and Communications, Japan) started the session by explaining that it will address IT solutions for sustainable development goals (SGDs).
Mr Kaoru kenyoshi (Senior Expert for Standardisation, NEC Corporation) noted that there were 563 attacks and 3 847 fatalities by terrorist attacks in 2017, and introduced the NEC's solutions for potentially dealing with these threats. These include face recognition, fingerprint identification, crowd behaviour analysis and infra-red camera (fever detection) which can be adapted to large-scale public service such as the national ID system, to support a safe and secure society. The NEC is also a leading company in biometric identifications software; they have 500 biometric solutions deployed in 40 countries across the globe. Such software help prevent crimes by identifying people for forensic investigation.
Mr Yoshito Sakurai (Chief Architect, Hitachi, Ltd.) explained that in Japan, the 5.0 society aims at sustaining a symbiotic ecosystem in which everybody is equally happy. Sakurai first presented Japan's experience in healthcare management. It uses a program that analyses health issues, identifies the optimal health supports measures, and verifies costs against performance. He then introduced the Hitachi experience in Healthcare Data Analytics using artificial intelligence (AI) technologies (i.e. machine learning). Hitachi deploys a technology that analyses unstructured data (reports, interviews, case studies) to extract important information. It pinpoints the items to be used (from a dataset of a multitude of information about patients) as variables to create a model through AI technology.
Mr Seiya Yamazaki (Director, Green Solution Promotion Department, Fujitsu Limited) noted that according to the UN, the demand for water and energy will increase dramatically and hence we need to redesign our lifestyle in order to mitigate such risks. To address social issues, the UN developed the SDGs and engaged stakeholders including the private sector to solve these issues through new business models. This means that sustainable development is necessary for businesses, and the existing business models should be altered. To this aim, Fujitsu has launched programmes to contribute to de-carbonisation, smart mobility (i.e. monitor street traffic), and disaster prevention (i.e. disaster risk management).
Dr Kuniaki Motoshima (Senior Chief Engineer, Mitsubishi Electric Corporation) highlighted Mitsubishi's management policy to maintain a balanced corporate management for sustainable growth, through maximising performance in three areas: growth, profitability, and efficiency. It further seeks the satisfaction of four stakeholders: society, customers and shareholders, and employees. Motoshima mentioned that Mitsubishi's ICT strategy for SDGs contributes to the realisation of a low-carbon society through total energy-saving solutions. It aims to become a green leading company and works towards the provision of safety and security. Mitsubishi also works on ensuring that its R&D provides solutions to important areas: transportation, space, construction, and communication systems, as well as home appliances which are important for the reduction of greenhouse emissions.
Dr Hideyuki Iwata (General Manager, Nippon Telegraph and Telephone Corporation – NTT) covered NTT approaches to creating new industries by sharing ICT solutions data in collaboration with developing countries and promoting case studies and sustainability. In this regard, the NTT is working on different programmes, including e-education, e-health, e-health care, e-environment, and e-agriculture programmes. Iwata explained that these projects provide solutions in rural areas, supported by advanced power technologies. The NTT has e-education and e-health in Malaysia, e-agriculture solutions in the Philippines, and e-environment in Indonesia. Furthermore, the NTT has set up a sensor network to mitigate the risks of fires in some places in Indonesia, and established fibre networks in rural areas in Malaysia.
Mr Ichiro Kobayashi (General Manager, Engineering Department, Furukawa Electric Co., Ltd.) introduced Furukawa, which is one of the biggest cable and optical fibre manufacturers, and is expanding its business in Asia Pacific and Latin America, Europe, and Russia. Kobayashi then talked about some of Furukawa's activities for sustainable optical network construction that includes high-quality products and well-trained operations to reduce the operation costs which are necessary for the establishment of sustainable infrastructure. He noted that Japan has fibre optics and underground cables and half of the households in Japan are connected through fibre optics cables.
by Noha Fathy
Related topics
Related event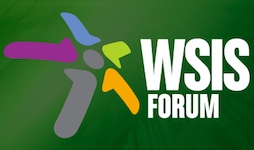 WSIS Forum 2017
12 Jun 2017 09:00h - 16 Jun 2017 17:00h
Geneva, Switzerland