Inclusive business models for ICT companies in achieving the sustainable development goals
12 Jun 2017 16:30h - 18:15h
Event report
[Read more session reports from WSIS Forum 2017]
The keynote speech of the session was delivered by Mr Ömer Fatih Sayan, (President of Information and Communications Technologies Authority (BTK)). According to Fatih Sayan, the role of ICT companies in achieving the sustainable development goals (SDGs) is essential since technologies play an ever-increasing role in our everyday lives. '[The]Individual has never been so powerful as today', he said, noting that technologies help us in managing everything, including health. The problem we face is managing all the data left by growing numbers of users. Privacy, protection, and compatibility are the main challenges encountered by businesses. He highlighted education and communication infrastructures as a foundation for a new model in advancing SDGs.
Ms Zeynep Gürhan-Canlı (Migros Professor of Marketing, Koç University) referred to the Business Commission report to provide empirical evidence that inclusive models benefit businesses. She gave an example of peer-to-peer transfer of money as a successful inclusive model. 'Companies find themselves contributing to SDGs' because they benefit from users knowing how to use the Internet, Gürhan-Canlı said. Theoretically, having an inclusive business model enables greater access to skills and knowledge for the poorer population, which helps close the gap and lessen market separation. She also related her comments to the Business+ report and three factors for successful business models in bridging the digital divide. First, inclusion of the poor through models such as cheap prepaid mobile cards incorporates the majority of the population. Second, collaboration with the governments is crucial. Third, innovation is needed for the model to be sustainable.
Mr Paul Doany (CEO of Türk Telekom) gave the private sector perspective. He mentioned the exponential growth of the digital divide and gave recommendations on 'how to invest for the poor'. Businesses need to invest in access because it enables education for both younger and older generations. Doany noted that another tool used by Türk Telekom is corporate venture capital. The company invests in businesses that don't deal with technology, but develop communities by providing everyday goods and services. The third tool Doany mentioned is broadband penetration, which decreases Internet price. If underserviced communities have old infrastructure, it can be recovered and the community can be connected at a lower cost. According to him, 5G technology will also assist in spreading low-cost access. In return, the ICT sector is positively impacted by greater inclusion. There is a greater educated workforce, local economies are developed, and companies have new opportunities in wider areas of the country.
Ms Başak Saral (NGO HABITAT) presented the impact of the inclusive work of ICT companies on the civil society sector. A decade ago, use of Internet among young people was about 10% while today is about 90%, because of HABITAT's work. The organisation focuses on young people and started an IT literacy programme ten years ago. It has brought about a change in young people's development, professionally and personally. It has also helped narrow the inter-generational gap because the youth are teaching older community members how to use Internet technologies. Once they learn, they have access to e-banking systems, e-government portals, and similar platforms. As useful tools for collaboration between non-governmental organisations, the private sector, and the government, Saral mentioned tools such as the United Nations global compact self-assessment tool for companies. For creating new more inclusive models Saral also highlighted the importance of switching from sponsorships of NGOs to partnerships with them.
by Jana Misic
Related topics
Related event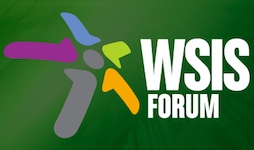 WSIS Forum 2017
12 Jun 2017 09:00h - 16 Jun 2017 17:00h
Geneva, Switzerland