ICT-driven innovation and its impact on smart governance and finance management systems arctel and UNU
15 Jun 2017 14:30h - 16:15h
Event report
[Read more session reports from WSIS Forum 2017]
This session, which was moderated by Dr Cosmas Zavazava (Chief of Department, Projects & Knowledge Management, Telecommunication Development Bureau, ITU), focussed on ICT-driven innovation, its impact on smart governance, and finance management systems.
Mr Nuno Vasco Lopes (Postdoctoral Fellow, United Nations University Operating Unit on Policy-Driven Electronic Governance (UNU-EGOV)) discussed urbanisation challenges and the smart city concept for addressing those challenges. He stressed that urbanisation and smart governance support the sustainable development goals (SDGs), while aiming to align sustainable cities with the strategic plans of countries.
As a challenge of urbanisation he noted the population's growth. The high density of cities can bring gains in efficiency, and technological innovation, while reducing the consumption of resources and energy. However, cities became a driving force as well as a source of development with the power to change and improve lives, stated Lopez. 'In modern history, urbanisation models have been a major driver of development and poverty reduction. Governments all over the world are responding to the challenges of urbanisation with a new model approach for urban development called Smart City.'
He defined a smart city as the management of the urban environment through ICTs, conducted on a foundation of engagement and collaboration of all stakeholders. He emphasised that implementation of smart cities means:
smart economy,
smart environment,
smart governance,
smart mobility,
smart people, and
smart living (quality of life).
Smart cities are mapping the road to sustainable development, stated Lopes.
He mentioned that the UNU-EGOV has developed a vision for the concept of the smart city to spread smart cities at different levels. To scale up smart cities, Lopes indicated the following recommendations:
Change the organisational and cultural way of working with digital innovation.
Maintain strong digital leadership within municipalities.
Develop a strategy to create demand for digital solutions.
Assign national leadership for smart cities.
Ensure that digital education is related to business needs.
Create a national research framework.
Address citizen concerns over data privacy and security.
Release meaningful data quickly and demonstrate its value.
Clarify standards and regulations.
Mr Filipe Batista (Executive Secretary, ARCTEL-CPLP) tackled the question of what the foundations of sustainable governments are, and how the private sector can benefit from ICTs.
Batista presented the Sustainable Villages for Development project (SV4D), launched to be deployed in nine Portuguese-speaking countries to create a network of living labs by developing sustainable villages as online laboratories. He emphasised that the initiative focusses on local problems, which means that the project is 'for people and developed by people'. He believes that access to the Internet and broadband services in these countries has significant potential to improve life and development in a multitude of new services.
He summarised that the project aims to reach the following objectives:
Promote universal access to broadband communications and ICTs.
Deploy large scale pilot projects to support different needs of rural communities.
Support capacity building and deployment of e-services.
Create a fast track concept for testing and development of technology that can improve the quality of life of poor communities and reduce the digital divide.
Promote entrepreneurship and jobs creation.
Promote the use of e-government.
Mr Ibrahim Rohman (Research Fellow, UNU-EGOV) talked about emergency technologies, which are able to transform cities into smart cities. He noted that the Internet of things (IoT) can help to monitor and control consumption of energy, as well as noting that blockchain technologies enable citizens to create new businesses using technology.
In addition, Rohman talked about eight universal indicators, which can be used to track progress on the ways of creating smart cities:
sustainable urban planning,
resource management ,
multi-model access,
infrastructure,
entrepreneurship and Innovation,
local and global connections,
inclusion, and
health.
He stated that there is a strong correlation between better governance and the smartness of the country. Developed countries have advantages in infrastructure research and development inclusion. Developing countries have advantages in natural resources indicators. He emphasised that one of the main impacts of using smart indicators is minimising the shadow economy. 'If institutional and regulatory problems are addressed and improvements are maintained, then one should expect an eventual turn-around of shadow activity. This includes the importance of oversight, transparency, and public participation to avoid an unnecessary time-consuming process'.
Batista concluded the session expressing belief that enabling access to ICTs and teaching how use them correctly can change lives.
by Nazgul Kurmanalieva
Related topics
Related event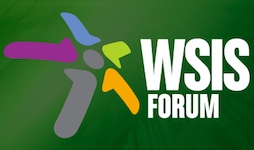 WSIS Forum 2017
12 Jun 2017 09:00h - 16 Jun 2017 17:00h
Geneva, Switzerland
Related technologies