How technology is being used to accelerate girls inclusion and access to education
15 Jun 2017 11:00h - 13:00h
Event report
[Read more session reports from WSIS Forum 2017]
Information, education and critical thinking are the foundations to enable sustainable empowerment of girls and women. The session, moderated by Ms Salma Abbasi (Chairperson and CEO, eWorldwide Group), highlighted case studies and shared practical examples on how technology can accelerate girls' inclusion and access to education to support sustainable gender empowerment and overcome social and cultural barriers. It showed how, in order to engage in the digital economy, information and communication technologies (ICTs) play a major role in enabling personal growth and development, access to information, global resources, and skills.
Before inviting the speakers to talk, Abbasi reminded the audience that technology can also play an important role in promoting critical thinking and including people with disabilities.
Ms Roxana Widmer-Iliescu (Senior Programme Officer, Telecommunication Development Bureau (BDT), International Telecommunication Union (ITU)) explained that ICTs are a must for social inclusion and economic development. She added: 'ICTs are necessary to gain access to information, education, employment market, and public services.' The main challenge is that women remain vastly underrepresented in the ICT sector. Internet penetration rates are higher for men than for women in all regions of the world and the percentage of young women pursuing ICT studies is low. Due to educational and cultural factors, a lack of awareness and information, and a lack of women role models, girls and women are not choosing ICT studies and careers. 'Women and girls with disabilities are more than twice as likely to live in poverty as non-disabled persons in most countries of the world', noted Widmer-Iliescu. There is a significant lack of accessible and affordable ICTs for people with disabilities, and girls with disabilities are one of the most discriminated groups regarding access to education. Widmer-Iliescu presented, as a solution, some actions schools can take in order to develop key activities and resources to encourage girls and women to participate in the ICT sector.
Ms Mirna El-Hajj Barbar (Program Manager Officer, Technology for Development Division, United Nations Economic and Social Commission for Western Asia) talked about gender equality in the Arab region. Women's inclusion is vital for the shift towards development, and poverty eradication, she said. Yet, persistent concerns regarding women's inclusion and gender equality remain valid in the context of the Arab region. As technology takes the leading role in today's society, it can play a pivotal role in promoting Arab women's social inclusion.
Women in Arab countries are struggling to overcome various obstacles related to:
The culture of the region and traditions.
The perception of a woman's role in society, which is widely believed to revolve around the family unit only.
Restriction from being part of economic development.
Illiteracy (20% of the population is illiterate in the Arab region countries, 60% of whom are women).
Poverty and low self-esteem and lack of independence.
Submissiveness to social norms and traditions.
Lack of knowledge of exposure.
Unawareness of civil rights.
In this context, ICTs provide new opportunities for women's economic empowerment and enable them to gain a stronger voice in their communities, governments, and at a global level. El-Hajj Barbar shared the work of three organisations that are empowering women in ICTs:
'Girls learn to believe that they are not good at ICTs, that they are not capable of learning or working in STEM', began Ms Theophania Chavatzia (Program Specialist, Education for Inclusion and Gender Equality, UNESCO). 'Gender stereotypes are internalised and impact school performances'. She then presented UNESCO's approach on ICTs and inclusion. The vision is to create knowledge societies that are inclusive, pluralistic, open and participatory. She continued by introducing the UNESCO's ICT Competency Framework for Teachers (ICT CFT).
'Having and teaching ICT skills is not enough', added Chavatzia. 'Teachers must help students become collaborative, problem-solving, creative learners through ICT'. The idea is to address all aspects of a teacher's work using three different approaches to teaching with the goal of including everybody in the classroom, including girls as well as persons with disabilities.
Technology literacy: use ICT in order to learn more efficiently.
Knowledge Deepening: acquire in-depth knowledge of school subjects and apply it to complex, real-world problems.
Knowledge creation: create the new knowledge.
Mr Kishore Babu Ygsc (Director, Ministry of Telecommunication, India) delivered a speech on how India is advancing the knowledge economy by encouraging innovation, which is, according to him, the key to succeeding in the digital economy. 'The digital Indian model has been used to harness the potential of the digital economy, to drive digital inclusion, and to empower and improve the quality of life.' Babu Ygsc said that the mobile penetration in the country is 60% and, in order in increase this figure, the government has undertaken certain actions: 'We are developing content on mobile phones, taking into account local languages so that village people can understand, and all the course materials we are developing are developed to be played on mobile platforms.'
Ms Ngabo Nankonde (Manager Public Relations, Zambia Information & Communication Technology Authority (ZICTA)) intervened to give a final remark on what the government could do to improve girls' and women's inclusion in ICTs in Zambia.
by Leila Ueberschlag
Related topics
Related event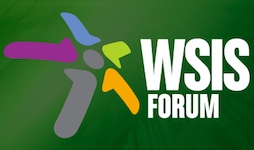 WSIS Forum 2017
12 Jun 2017 09:00h - 16 Jun 2017 17:00h
Geneva, Switzerland