G-STIC: Fostering technological solutions for the SDGs
16 Jun 2017 09:00h - 10:45h
Event report
[Read more session reports from WSIS Forum 2017]
Mr Robby Berloznik (Senior Advisor, VITO/Director Programme G-STIC) introduced the Global Science Technology and Innovation Conferences (G-STIC) which are a series of conferences focusing on technology, that will start in October 2019 in Brussels. G-STIC provides integrated technological solutions for sustainable development goals (SDGs) through an open discussion among the relevant stakeholders. G-STIC seeks to encourage different stakeholders to perceive technologies from a holistic integrated view that takes into account the social context. Berloznik explained that they are establishing a process to create a community to make an impact and create a movement that supports SDGs.
Ms Chiara Venturini (Director, Global e-Sustainability Initiative (GeSI)) presented the #SMARTer2030: ICT Solutions for 21st Century Challenges which is a report that demonstrates how by 2030, ICT initiatives can improve the quality of human life globally. Venturini highlighted some of the key findings of the report. ICT has the potential to enable a 20% reduction of global CO2 emissions by 2030. ICT could also connect 2.5 billion previously unconnected people by 2030, which could help them get access to services like e-health and e-education. ICT can enable new innovative business models and hence generate new revenues. However, we need to work with policymakers to identity and address the existing barriers.
Mr Marco van der Ree (Senior Advisor, Centre on Sustainable Consumption and Production (CSCP)) explained that the CSCP looks at how different stakeholders working in different sectors can use ICTs to have a better life. To this aim, they bring producers and consumers together in living labs to develop action focused solutions and new business models for sustainable life. The CSCP has three focus areas: (1) policy and business, (2) infrastructure, and (3) people's environment and behaviours. He elaborated that sustainability is important because we use more than what we should and hence we need to change people's lifestyle through ICT to have a lower impact on our planet. Car sharing apps, parking solutions, remote working strategies could help diminish our impact, for example.
Mr Ger Bergkamp (Executive Director, International Water Association) spoke about the IT revolution in water services and water management. He noted that the SDG6 deals with access to water, poor water quality, and water scarcity, which is quite ambitious and necessitates working on two strands: scale and speed. In this regard, G-STIC considers water as a crosscutting theme in order to understand the process dynamics where ICT can contribute, for example how to use mobile and simulation gaming as part of water management. To this aim, G-STIC addresses water supply, waste, and resources to integrate ICT in water. Such areas represent key challenges for scaling and speeding up the work on water services and management.
The relevant work of the ITU-T SG5: Environment, Climate Change and Circular Economy was presented by Ms Maria Victoria Sukenik (Chairman, ITU-T Study Group 5). ITU-T SG5 studies ICT environmental aspects including electromagnetic compatibility, climate change mitigations, energy efficiency, and circular economy. It addresses some of the challenges in these areas and proposes solutions. ITU-T SG5 also developed a sector based methodology to assess the environmental impact of ICTs and how ICTs as a crosscutting theme can help other sectors through developing international standards and technical guidelines on different environmental aspects. It also assists countries in developping policies and applying standards, helps businesses become more sustainable and socially responsible, and raises awareness about the role of ICTs in addressing environmental challenges.
Mr Dirk Van Speybroeck (Strategy Advisor, VITO) explained the impact and role of remote sensing vis-à-vis the SDGs. Remote sensing can be used to monitor the implementation of the SDGs and to which target and indicators it can contribute. Speybroeck mentioned SDG 15: Sustainably manage forests, combat desertification, halt and reverse land degradation, as one of the areas where remote sensing can help. Remote sensing is about satellites or instruments that are observing the earth from a certain distance. While 40% of the satellites are dedicated to remote sensing, the rest provide commercial services such as navigations, communication, broadcasting, etc.
by Noha Fathy
Related topics
Related event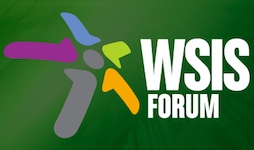 WSIS Forum 2017
12 Jun 2017 09:00h - 16 Jun 2017 17:00h
Geneva, Switzerland