Enhancing the internet economy of small island development states (SIDS) – A Caribbean view
15 Jun 2017 14:30h - 16:15h
Event report
[Read more session reports from WSIS Forum 2017]
The session was opened by the moderator, Mr Shernon Osepa (Regional Affairs Manager, Latin America and Caribbean, Internet Society). His introduction covered information about the Internet Society; their focus on research and studies, and experiences from the Caribbean and globally. He introduced two recent publications related to SIDS and their publication dates: (1) Unleashing the Internet in the Caribbean (17 February 2017); (2) Ensuring Sustainable Connectivity in Small Islands Developing States (14 June 2017).
Ms Avion Edwards (Regulator, Trinidad and Tobago) told of the work in her office and how they try to reflect what is happening in the global world. They foster jobs for women in ICT and at the same time cater for the elderly – their focus is that no one should feel left out. They try to ensure that all Internet stakeholders are involved in decision making and helping to move ICTs forward. At the same time, she recognised that the Caribbean like other SIDS contends with issues such as remoteness, limited resources ,and economic vulnerability that pose real challenges to meeting the sustainable development goals (SDGs).
Ms Melissa Sassi (Programme Manager, Microsoft) stated that in her work with SIDS, she finds the biggest challenges are the regulatory environment and inefficient unlicensed spectrum management; connectivity solutions and affordable access; and the need for more innovative support for local startups based on their value need. She also raised the potential for ICTs to support agriculture – how can local farmers become more productive? Microsoft is keen to foster local partnerships. Sassi sees the biggest potential is on how SIDS can use their TV white spaces for programmes that could help turn people's lives around. She believes it is important to give people more access so that they can build their own economic opportunities.
Mr Stephen Wyber (Manager, Policy and Advocacy, International Federation of Library Associations and Institutions) is keen to promote libraries as a one stop shop for all types of information and learning for SIDS. The Federation can be used to help their members across all sectors, to do their jobs better. They can lobby governments to provide more financial support for local libraries as resource centres whose infrastructure can be shared by the wider community to contribute to the wealth of local content for both hard copy and online.
There were also discussions on issues related to privacy, intellectual property and security issues, especially in relation to the protection of data. Sassi raised youth entrepreneurship programmes promoted by Microsoft to encourage young engineers and computer science graduates to become empowered online entrepreneurs.
The speakers' key takeaways from this session were spectrum regulation (Sassi), being open minded and bringing relevant partners together to get people online (Wyber) and public awareness (Edwards).
by Maureen Hilyard
Related topics
Related event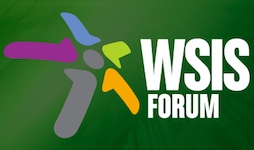 WSIS Forum 2017
12 Jun 2017 09:00h - 16 Jun 2017 17:00h
Geneva, Switzerland