E-science and sustainable development in the information and knowledge societies
12 Jun 2017 16:30h - 18:15h
Event report
[Read more session reports from WSIS Forum 2017]
This session, moderated by Dr Hadi Shahriar Shahhoseini (Vice Chancellor for International Affairs, Iran University of Science and Technology), featured discussions on the role of e-science in achieving sustainable development in information and knowledge societies. Shahhoseini presented e-science as a new paradigm for science with significant impact on the way research is now conducted. He then introduced the audience to the different pillars of sustainable development (economical, ecological, and social), and their relationships with information and communication technologies (ICTs).
Dr Ali Yazdian-Varjani (Professor, Tarbiat Modares University, Iran) detailed recent actions carried out by Iranian universities with regards to e-science. As an introduction, Yazdian-Varjani defined e-science as depending on large-scale and enhanced scientific collaborations in which information and computing technology play a vital role. He then presented several initiatives that intend to promote the growth of e-science at the national level (such as the Iranian Academic National Grid). In light of these projects, Yazdian-Varjani highlighted the need for indicators to monitor performances in terms of scientific exchange, infrastructure, and scientific outputs. For Yazdian-Varjani, performance in the sciences of Iranian universities at the regional and global levels echos the good results of recent e-science initiatives.
Dr Eun-Ju Kim (Chief of innovation and Partnership Department, BDT/ITU) presented the work of the International Telecommunication Union (ITU) on ICTs and their impact on sustainable development. For Kim, the rapid growth of ICTs has provided the world with great 'digital opportunities' across sectors in terms of development (e-science, e-education, e-health, etc.). The ITU's role is to develop action for promoting the access to infrastructure and applications, as well as digital inclusion, in line with the Sustainable Development Goals (SDGs). Emphasising the central role of science in the development of the information and knowledge societies, Kim also insisted that the ITU is increasingly engaging with researchers and universities as part of its activities. The ITU has opened its membership to academic organisations in order to diversify its stakeholders and allow for greater cross-sectoral partnerships.
The presentation of Dr Younes Shokrkhah (Assistant Professor, University of Tehran) focused on the interconnections between communication, e-science and sustainable development. Shokrkhah stressed that there is a pressing need for raising public awareness, understanding and involvement on science-related developments. He insisted that there can be a problematic lack of communication between knowledge holders and the ordinary people. Therefore, e-science should be developed by ensuring public participation and the engagement of the stakeholders that are the main targets of these initiatives.
Finally, Dr Alireza Yari (Assistant Professor, Research Institute for ICT, Iran) presented two case-studies from Iran on the way ICTs can support sustainable development in information and knowledge societies. Firstly, Yari introduced the audience to a scientific social network developed in Iran, Kowsar Net. He indicated that scientific social networks offer great opportunities for creating strong scientific communities, building new forms of teaching and learning, and expanding students' social capital. Secondly, Yari presented a methodology on how to measure the impact of ICTs on sustainable development indicators, by taking the example of a domestic search engine program in Iran. He highlighted the benefits that a domestic search engine program at the national level (such as expanding the infrastructure for Persian language content processing and developing the e-business ecosystem) would bring. But he concluded that such a program could also negatively effect the environment, showing that a right balance must be found when looking at the impact of ICTs on sustainable development indicators.
by Clement Perarnaud
Related topics
Related event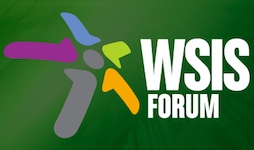 WSIS Forum 2017
12 Jun 2017 09:00h - 16 Jun 2017 17:00h
Geneva, Switzerland