Digitisation scorecard: Advancing digitisation of verticals with enabling policies and regulations
16 Jun 2017 09:00h - 10:45h
Event report
[Read more session reports from WSIS Forum 2017]
The session was organised by the Broadband Commission for Sustainable Development and Nokia, and moderated by Ms Phillippa Biggs (International Telecommunication Union (ITU) and the Broadband Commission for Sustainable Development).
In her opening remarks, Biggs introduced the topic as being 'dear to ITU'. 'Since Information Technology (IT) is going places, there is need to track progress in different sectors using vision-specific approaches' she added. She introduced the Digitalisation Scorecard, a study that was carried out in six countries.
Mr Marc Vancoppenolle (Global Head of Government Relations, Nokia, representing Chair of the Broadband Commission Working Group on Digitalisation Scorecard) informed participants that a lot is being done regarding broadband connectivity in many countries in terms of which policies and regulations can help advance digitalisation. This can be looked at in different sectors such as health and education, with advantages like reducing costs, improving access, reaching out to more people.
The Broadband Commission's Working Group on the Digitalisation Scorecard, with the chairmanship of Nokia and data research provided by Pricewaterhouse Coopers, was a study carried out in six countries: Indonesia, Singapore, Kenya, Pakistan, Colombia, and Finland, and covered five sectors: agriculture, education, healthcare, government, and transportation. Its aim was to evaluate policy and regulatory readiness for digitalisation, identifying specific enablers and bottlenecks. Countries selected were high, middle, and low income.
Mr Mohammad Chowdhury (Pricewaterhouse Coopers Telecom, Media and Technology Sector Leader for Australia, South East Asia and New Zealand), stated that the assessment checked whether the enabling policy and/or regulation is in place, whether the enabling policy and/or regulation is planned, whether the blocking policy and/or regulations planned or the supportive policy and/or regulation is missing, and whether the blocking policy and/or regulation is in place or necessary policy and/or regulation is missing. The key findings were that most countries will benefit from a clear designation of a body responsible for digitalisation through interdepartmental collaboration, adequate policy frameworks, and should enable responsible data sharing as there is no room for complacency. Most importantly, the study is aligned with the sustainable development goals (SDGs). He concluded that digitalisation should go beyond connectivity and affect an entire economy.
Dr Martha Suarez (General Director, National Spectrum Agency, Colombia), representative of a country that was analysed in the scorecard, mentioned that in Colombia, there is a Ministry of Information and Communication Technology (ICT), a Regulator, a Spectrum Agency and an Authority for Television, but each policy is handled by the Ministry of ICT. Colombia is guided by the – Plan Digital, which started in 2010. As an example, in 2010, 2.2 million people had broadband access, which grew to 8 million in 2013, and is estimated to rise to 27 million by 2018. The next step will be developing a digital economy with a multistakeholder approach.
Ms Florence Gaudry Perkins (Representative, Novartis Foundation/Co-Chair of the Broadband Commission Working Group on Digital Health) informed participants that a Digital Health report published in February 2017 fits well with the scorecard. Countries that measured the return on investment of digitalisation estimated it at USD15 million. She called for championing of digitalisation initiatives by governments and leaders, and encouraged national IT plans to be built by IT Authorities. Perkins finally encouraged co-operation and shared responsibility between ICT Ministries and Ministries of health.
Ms Sofie Maddens (Head, Regulatory and Market Environment Division, Telecommunications Development Bureau, ITU) described the topic as 'music to our ears' on behalf of the ITU staff. She also recognised the efforts of people who have worked with her on the initiative. Maddens discussed the situation 25 years ago, when ICTs were not welcome, yet now they are at the core of economic development. She mentioned that several challenges come with implementation and there is need for champions, reliable infrastructure, trust and facilitation. The ITU has looked at four generations of regulations for over 100 countries and is now developing the fifth generation. Maddens invited participants to the 2017 Global Symposium for Regulators, which will address collaborative regulations among other topics.
The key take-away from the session included constant vigilance, need for champions, an all direction dialogue, collaboration, smart regulations, and having a plan.
by Sarah Kiden
Related topics
Related event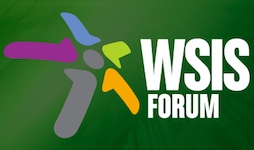 WSIS Forum 2017
12 Jun 2017 09:00h - 16 Jun 2017 17:00h
Geneva, Switzerland