Digital skills for decent jobs for youth
14 Jun 2017 15:00h - 16:30h
Event report
[Read more session reports from WSIS Forum 2017]
The session, co-moderated by Ms Susan Schorr (Head, Digital Inclusion Division, International Telecommunication Union) and Ms Susana Puerto Gonzalez (Senior Youth Employment Specialist, International Labour Organization), introduced the Global Initiative on Decent Jobs for Youth. This has the objective of enhancing youth employment in the digital economy, with direct connection to the achievement of the sustainable development goals.
Schorr invited the first panellist, Ms Azita Berar Awad (Director Employment Policy Department, International Labour Organization), to present the Global Initiative on Decent Jobs for Youth, as well as the campaign. 'Digital technologies are transforming the way we live, the way we work, and the way we communicate', stated Berar Awad, before reminding the audience that today, 70 million young people are unemployed globally, while more than 150 million are in work but live in poverty. The Global Initiative on Decent Jobs for Youth advocates for high-level commitment of local and international actors to increase resources through present and future funding facilities, enabling the scaling up of activities in support of decent jobs for women and men.
Mr Yushi Torigoe (Deputy Director, ITU Telecommunication Union Telecommunication Development Bureau – BDT) explained how the digital economy is creating job opportunities and advances for those with digital skills. 'It is estimated that there will be at least 10 million unfilled jobs, worldwide, needing people with advanced digital skills between now and 2030', remarked Torigoe. Training youth will benefit everybody because, 'when young people have decent jobs, we all prosper.'
Puerto Gonzalez started an interactive conversation on how to improve the skills young people need, and in particular the digital skills, to succeed in the world of work.
Mr Henry Mussa (Minister of Labour, Youth, Sports, and Manpower Development, Malawi) shared the challenges faced by young people in Malawi. He said that Malawi is a country with 17 million people, out of which young people comprise 75%. He explained that the main problem for young people is that the majority of them drop out from school. In these circumstances, access to information and communication technologies (ICT) becomes a challenge.
Mrs Vunnaporn Devahastin (Secretary-General, National Digital Economy and Society Commission, Thailand) delivered a speech about the situation of young women in Thailand. In July, the minister will launch a digital skills training programme dedicated to female university students. In 2017, the Girls in ICT day was celebrated to encourage girls and young women to continue their studies, and to get involved in information and communication technologies.
Mr Cirilo Guillermo Sosa Flores (Minister of Labour Employment and Social Security, Republic of Paraguay) expressed his concerns about the lack of cohesion between what schools teach and what skills are needed on the market.
Mr Ian MacDonald (openSAP) shared some solutions that have been developed with openSAP. Since 2013, openSAP has been providing free open online courses to everyone interested in learning about SAP's latest innovations and 500,000 people have already been trained in Africa.
Mr Anir Chowdhury (Policy Advisor and Programme Manager, a2i Programme, Bangladesh) presented some initiatives undertaken by Bangladesh in order to fight youth unemployment. 'In order to promote digital skills for entrepreneurs, we have set up 5,000 digital centres across the country, run by entrepreneurs and housed in government offices, to help millions of under-served citizens', explained Chowdhury. Five to six million citizens use the centres every month. Other initiatives include a partnership with Microsoft, which aims at training 3,000 female entrepreneurs and 40,000 freelancers.
'We have heard a lot from governments', said Schorr before raising the following questions: 'What about the private sector? Should digital skills training only be the responsibility of the public sector? Can the private sector make a contribution?'
Mr William Hudson (Senior Advisor for International Policy, Google Inc.) shared with the audience Google's role in investing in digital skills training and creating jobs in the digital economy. Earlier this year Google met a 2016 goal, to provide digital skills training – in collaboration with 14 partners with knowledge of local communities – to one million young Africans in one year. Hudson reminded the audience that digital skills not only include coding and programming, but also cybersecurity, digital entrepreneurship, and digital marketing. He continued, 'We are also interested in continuing to focus on gender balance, which was important for us when we began the training, and moving forward we are looking to meet the target of 40% in all training classes being women.'
Mr João Magalhães (Co-founder and CEO of Code for All, Portugal) presented the work of Code for All in Portugal. It is a social business focusing on solving skill sets. 'Our education system was outdated and there was a huge mismatch in the labour market. We tried to address this problem by recruiting young unemployed adults and providing them with intensive courses to transform them into developers', explained Magalhães. 'We work together with companies desperate to find professionals.' He added that in order to solve the problem at its roots, it is necessary to introduce computer sciences and programming in schools. 'We have developed software where we can train teachers and provide a curriculum to help them in teaching these new skills.'
by Leila Ueberschla
Related topics
Related event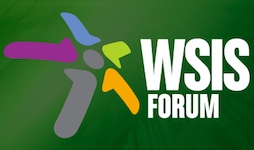 WSIS Forum 2017
12 Jun 2017 09:00h - 16 Jun 2017 17:00h
Geneva, Switzerland