Countering radicalization and violent extremism online including fake news and hate speech
14 Jun 2017 15:00h - 16:30h
Event report
[Read more session reports from WSIS Forum 2017]
This session, moderated by Mr Indrajit Banerjee (Director for Knowledge Societies, UNESCO), featured discussions on ways to counter radicalisation and violent extremism online, including fake news and hate speech. As emphasised by Banerjee, this session echoes recent UNESCO-led events and initiatives aiming at supporting member states and civil society actors in responding to extremism and radicalisation on the Internet. Banerjee for instance mentioned the 2016 international conference on 'Internet and Radicalization of Youth' that resulted in the Call of Quebec.
Ms Divina Meigs (Professor, Sorbonne Nouvelle, France) presented a new UNESCO report on youth radicalisation and online social media. Meigs first stressed the great difficulty researchers face when studying radicalisation processes online due to the difficulty in accessing original data on a large scale. There is, however, more data from the perspective of the 'radicalisers' and their strategies to engage with young generations. Social media platforms grant them crucial advantages in terms of anonymity, mobility, and ubiquity. One of the conclusions of this research is that censorship is not efficient for preventing radicalisation and that the role of social media platforms needs to be re-shaped to further act against youth radicalisation online.
Mr Dan Shafet (Lawyer, Paris Court of Appeal) first insisted that current political developments at the European level could soon translate into drastic proposals for regulating Internet platforms and content online. Though it is important to make platforms more accountable, the main priority should be, however, to improve the clarity of the law and to agree on a common definition of fundamental notions such as 'radicalising content'. Then Shafet mentioned current debates about the role and status of Internet platforms in these debates. He emphasised that most platforms not only disseminate third-party generated content, but have become powerful media publishers. He argued that regulations or restrictions deemed as legitimate and proportionate for traditional media were still not considered as such in the online world.
Ms Mira Milosevic (Executive Director, Global Forum for Media Development) expressed concern with regard to ongoing and future actions aimed at countering violent extremism online. Representing a network of media and journalist associations, Milosevic stressed that terrorism is often used by governments as an excuse to limit freedom of expression and censor dissenting voices. Milosevic also recognised the need to improve the legal framework as it applies to Internet intermediaries. She partly linked the rise of 'fake news' to the business models of intermediaries, which value primarily the number of clicks and emphasis on sensationalist content. She concluded by asserting that the only way to address both violent extremism and 'fake news' is to provide a framework, which is currently missing in the online ecosystem, that favours journalism and good quality information.
Mr Peter Micek (Global Policy and Legal Counsel, Access Now) shared the concerns stressed by Milosevic with regard to the human rights impact of actions implemented by governments to counter radicalisation online. For Micek, websites blocking and content take-down measures are generally inefficient to counter radicalisation processes. Moreover, when countering extremism or radicalisation, governments need to ensure that appropriate human rights frameworks are in place, and that the rights to freedom of expression and privacy are respected. He noted that there needs to be greater transparency and accountability from both governments and companies with regard to content take-down processes currently in place. Takedowns should be used with extreme caution by Internet platforms and be always in line with international human rights law as interpreted by independent legal authorities.
by Clement Perarnaud
Related topics
Related event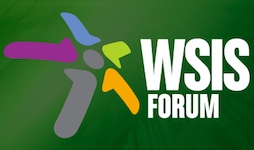 WSIS Forum 2017
12 Jun 2017 09:00h - 16 Jun 2017 17:00h
Geneva, Switzerland