The contribution of electronic trade (e-commerce) platforms to the sustainable development goals (SDGs)
12 Jun 2017 16:30h - 18:15h
Event report
[Read more session reports from WSIS Forum 2017]
This session addressed the importance of the electronic trade/e-commerce platforms in achieving the sustainable development goals (SDGs) and the challenges in cross border electronic trade, such as: building trust in electronic transactions, creating international standards, electronic signature, and using blockchain technology for e-commerce.
The moderator, Mr Carlos Moreira Creus (CEO and Chairman, WISeKey, Chairman WEC Forum) guided the panel discussions around three areas: international standardisation, encryption, and disruptive technology.
Mr Luca Castillani (Legal Officer, UN Commission on International Trade Law) highlighted the importance of identity management in electronic transactions and technology neutrality as the key enabler of identity management and e-signature.
Ms Maria Ceccarelli (Secretary, UN Centre for Trade Facilitation and Electronic Business (CEFACT)) spoke about blockchains and the need for a trusted information provider at the national level to validate information. Ceccarelli also mentioned the CEFACT white papers regarding the issue of the application of blockchain technology and paperless trade.
Ms Yolanda Martínez Mancilla (Chief, Digital Government Unit, Ministry of Public Administration, Mexico) described the Mexican government's experience in testing blockchain technology. Mancilla stressed on the impact of blockchain in enhancing trust in the government and improving government services.
Mr Daniel Nieto (E-Services and E-Commerce Expert, Universal Postal Union) highlighted the role of Postal Unions as enablers of digital identities.
Mr Bruno Masier (President, Steering Committee, World Trade Points Federation) stressed the importance of trade points in supporting the small and medium size businesses (SMEs) in learning how to use electronic platforms and apply blockchain technologies.
Regarding the issue of trust, Mr Raúl Torres (Counsellor in the Development Division of the WTO) brought attention to regulation and how small businesses see it as favoring the consumer's trust.
Ms Marilia Maciel (Digital Policy Senior Researcher, DiploFoundation) spoke about capacity building and the importance of knowledge transfer in helping organisations and governments engaged in trade negotiations. Maciel also outlined the e-commerce courses launched by Diplo and their importance in explaining the technical implications of the WTO.
Next, Creus brought the focus to how commercial online platforms and big data can bring value and help developing countries gain economic competitiveness.
Nieto mentioned that Postal Unions enable online sales and support the use of postal offices in digital space.
Regarding artificial intelligence (AI), Cecarrelli outlined that technology development needs to be balanced by the creation of standards in order to protect people. The conclusions drew by the panel touched upon the need to develop international standards, better use of encryption to protect data, and making use of trade points between stakeholders to create a trusted e-commerce ecosystem.
by Noemi Szabo
Related topics
Related event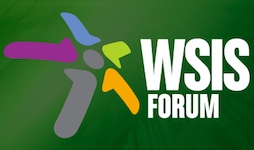 WSIS Forum 2017
12 Jun 2017 09:00h - 16 Jun 2017 17:00h
Geneva, Switzerland