Connectivity, meaningful access and inclusive growth in developing countries
12 Jun 2017 09:00h - 10:45h
Event report
[Read more session reports from WSIS Forum 2017]
This workshop was organised by the International Chamber of Commerce (ICC) Business Action to Support the Information Society (BASIS) in collaboration with the Federation of Indian Chambers of Commerce and Industry (FICCI).
The objective of the workshop was to share experiences of local and regional initiatives for expanding connectivity and adopting digital technologies and dialogues taken up in various policy arenas, thereby outlining creative and collaborative solutions to social and economic issues that foster inclusive growth and ensure deployment and development of digital technologies that address developing country needs.
Moderator, Mr Virat Bhatia, Vice-Chair, ICC Commission on the Digital Economy and President IEA, South Asia Region, AT&T, initiated the discussion by providing a background of the UN 2020 agenda, and the contribution of ICT to the SDGs, including the different stakeholders and their roles.
Topic 1: Building interoperable seamless ICT ecosystem
Mr Mongi Marzoug, Vice President, Internet and Sustainable Energy Governance, Orange, stated that access and the relationship between access to Internet and access to electricity in Africa and other developing countries is critical. He defined digital transformation to be based on four pillars: digital regulatory policy; digital infrastructure; promoting local content; and building digital competence. He indicated the need to encourage infrastructure sharing, especially in remote and rural areas, rural electrification, use of renewable energy, future proof digital policies, and an economic level playing field. Grid access and development of renewable energy, he highlighted, were key to address electricity issue in Africa.
Ms Jennifer Chung, Director of Corporate Knowledge, DotAsia Organization, shared insights of Dot Asia's learnings in the Asia-Pacific (APAC) region on accessibility. She pointed out that while technologies such as the Internet of Things (IoT) and fast broadband have many advantages, they also create a digital divide. Dot Asia, she shared, supports initiatives having technical innovation and community impact in the region. When it comes to the development of local content, Chung talked about universal acceptance for Internationalised Domain Names (IDNs), and local awareness initiatives, and stated that alliances with companies are important.
Mr Robert Pepper, Global Connectivity and Technology Policy, Facebook, spoke about Facebook's connectivity agenda for remote areas. He shared Facebook's involvement in identifying gaps and barriers to connectivity. For encouraging local content adoption, Mr Pepper outlined the need to have local content, e-government applications and e-commerce sites in local language.
Ms Ritu Srivastava, Assistant General Manager, Research & Advocacy, Digital Empowerment Foundation (DEF), highlighted the initiatives undertaken by DEF to connect the rural areas of India. ICT policies, she believes, should be easy to implement.
Mr Torbjörn Fredriksson, Chief, ICT Analysis Section, United Nations Conference for Trade and Development (UNCTAD), emphasised the need to build trust in developing nations. Regulations to protect data, electronic signatures being interoperable between countries, and awareness to make effective use of Internet amongst users he suggested, are important.
Topic 2: Multistakeholder efforts for effective policy approaches to leverage ICTs for SDGs
Srivastava referred to the multistakeholder public consultation process available in India, sharing the example of the processes run by India's telecom regulatory authority (TRAI). However, she suggested the need for consultation in local language, simplifying language of policy documents, and raising awareness of the policy discussion.
Fredriksson shared his concerns on the growing divide within countries in terms of e-commerce and importance of framing policies, skill training, and global cooperation on these issues.
Pepper elaborated on the findings of Facebook's Internet Inclusion Index, where countries have been divided into four clusters based on: availability, affordability, relevance, and readiness. He also pointed to the challenges of spectrum and robust backhaul, inclusion, and growing gender divide. Addressing a question whether privacy issues or net neutrality can be addressed at the technical and infrastructure level, Mr Pepper clarified that while technical solutions are available, machine language cannot solve local content issues. He added the need to balance protecting privacy with building applications which people want and that benefit people. He also highlighted the role of local Internet exchange points.
Marzoug highlighted the objectives of UN renewable energy and highlighted the need for universal access and improved energy efficiency. Responding to a question on a strategy to be adopted in Africa to improve connectivity and content access, Marzoug suggested the need to enhance and upgrade backhaul, enhance networks, provide affordable service, and have policies for providing connectivity at low frequency.
Ms Chung highlighted the multistakeholder discussions at AprIGF, the importance of building critical mass, providing meaningful access, and enabling stakeholders to understand what is happening.
by Amrita Choudhury
Related topics
Related event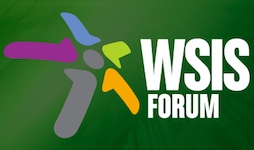 WSIS Forum 2017
12 Jun 2017 09:00h - 16 Jun 2017 17:00h
Geneva, Switzerland