Challenges and opportunities for journalism online
16 Jun 2017 12:45h - 14:00h
Event report
[Read more session reports from WSIS Forum 2017]
This workshop tackled the challenges and opportunities that media and journalism face in the unique and demanding online environment of today. Ms Małgorzata Pęk (Council of Europe (CoE)), session moderator, opened the workshop by introducing the problems involved in the mainstream media struggle of working in a market with new digital realities. She reminded attendees how media and journalism can and do have a meaningful effect in important happenings in society, such as elections, referring to the growing fake news trend as well. She emphasised the importance of two documents produced by the CoE that tackle issues for journalism today: 'Challenges and opportunities for news media and journalism in an increasingly digital, mobile, and social media environment' and 'Journalism at risk – Threats, challenges and perspectives'.
Dr Alessio Cornia (Reuters Institute for the Study of Journalism, University of Oxford) gave an evidence-based overview of the main challenges and opportunities that media and journalism are facing today. The presentation built on the institute's report, produced in collaboration with the CoE. He pointed out that the way people use news is changing, and gave the example of the UK and France, where television is still the main source of news, although it is gradually declining. However, Cornia noted, the study shows that newspaper readership is massively declining. Cornia stated that the change is significantly influenced by mobile phones, which are used as a tool for finding news today. Cornia said: 'Social media is more and more often the main source of news, and that is very often Facebook'.
Mr Fergus Bell (First Draft News coalition, Dig Deeper Media Ltd) talked about the world of misinformation and some of the challenges that media and journalists are facing. He noted seven types of misinformation and disinformation: satire or parody, misleading content, imposter content, fabricated content, false connections, false context, and manipulated content. As one of the most notorious examples of fake news, he mentioned the Macedonian case, where a group of people earned a lot of money by producing fake news about Donald Trump and Hillary Clinton during the last US elections. He pointed out that 'A trusted sharer has a more significant effect on beliefs about news than a reputable media source'. He suggested two important possibilities to fight fake news:
opportunities for news media are to: gain trust, innovate, educate the audience, and raise ethical standards using verification and fact-checking;
the importance of protecting both journalists and online sources, and knowing the which tools are appropriate to do so.
In closing, Bell noted four practical solutions to address fake news, which need to be in place together, at the same time: newsroom and newsgathering processes, news literacy, industry change, and changing algorithms.
Ms Xianhong Hu (Policy officer, United Nations Educational, Scientific and Cultural Organization (UNESCO)) stated that the journalism of today has lost the control necessary to define and defend news. She pointed out how people are informing themselves via social media, which is a decentralised platform. Media pluralism has been extended by social media, providing a strong alternative to mainstream media. Hu said that there is a need for global research, because the rest of the world has different circumstances than Europe does when it comes to broadcasting, media, and social media. She also pointed out that many countries do not have source protection laws.
Mr Tom Law (Ethical Journalism Network) presented the four main pillars of the world of open information, which consist of corporations, states/governments, journalism and media, and the citizens' voice. Law spoke about ethical journalism, saying that the world's changing culture of communications, driven by Internet companies and social networks, encourage users to create personal echo-chambers at the expense of information pluralism, and this has shredded the market models that used to nourish ethical journalism. He pointed out how 'being part of Facebook often means being online, and in many places in the world Facebook is the only way of being online'. In conclusion, he reminded the audience about Facebook's moderation guidelines and underlined that there is a need to call on Facebook to be more transparent, to take on the values of publishers, and to be more accountable.
by Aida Mahmutovic
Related topics
Related event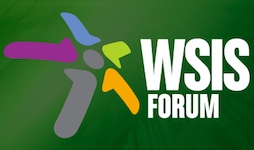 WSIS Forum 2017
12 Jun 2017 09:00h - 16 Jun 2017 17:00h
Geneva, Switzerland