Capacity building in underserved regions
12 Jun 2017 11:00h - 13:00h
Event report
[Read more session reports from WSIS Forum 2017]
The session which was moderated by Ms Alice Munyua (Co-Chair of the Under-served Regions Working Group within the Governmental Advisory Committee (GAC) of the Internet Corporation for Assigned Names and Numbers (ICANN)) focused on global and regional capacity development initiatives in underserved regions with respect to the development of the Internet and specific policy and regulatory issues.
Ms Susan Telschter, (International Telecommunication Union (ITU)) was the first to elaborate on capacity building as one of the core activities of the ITU. She referred to the ITU Academy which is an integrated framework that brings together the ITU's various capacity building activities under one umbrella. The ITU also has two centres of excellence in Poland and Bahrain, with a focus on Internet governance. Telschter mentioned a commissioned report produced by DiploFoundation that provides a comprehensive overview of regional and global efforts on capacity building, pinpoints gaps, and offers recommendations on how to enhance the role of the ITU. First, the ITU should take part in the multistakeholder discussion on capacity development initiatives; second, the ITU should focus primarily on policymaking; third, the ITU should focus on marginalised groups that are still not served. In this regard, the report emphasised that each region has different priorities and needs, and hence activities should be regions focused.
Ms Roxana Radu (DiploFoundation) reflected on Diplo's experience in capacity building. Diplo buttresses an approach that combines a wide range of tools. It addresses the on-the-ground needs through online courses accompanied by online research, then followed by a study visit to Geneva to immerse participants in the policy process. Radu identified some of the key challenges for underserved regions. First, finding the right entry point to engage the target audience and motivate them to stay in the process. Second, establishing a link between the content provided and real life experience to integrate participants in the policy process. In this regard, Diplo runs just-in-time courses that integrate the learning process with existing policy issues. Third, providing methodology and certification since it is difficult to find programmes that give degrees on governance related topics. She added that Diplo is also working on mapping capacity building programmes by different stakeholders which will be published on the GIP Digital Watch Observatory.
Mr Peter Major (Chair of the UN Commission on Science and Technology for Development) alluded to the mandate of the CSTD to overview the WSIS process with special attention to capacity building. He mentioned the lack of infrastructure, lack of funding, and electricity blackouts as key challenges that hamper capacity building activities. Major further noted that despite the endeavours to attain the Millennium Development Goals (MDGs), the gender gap is increasing. Capacity building is one of the solutions designed through an inclusive and participatory approach that allows the target audience to deign activities and shape content. However, gender issues are not limited to the ICT and hence the focus should be on global development issues, he asserted.
The capacity development initiatives of ICANN were introduced by Mr Khaled Koubaa (ICANN Board). ICANN is built over a vibrant multistakeholder community with participants from different regions. The ICANN Board is supportive of ICANN's regional work and recognises the need to engage different stakeholders, with a special focus on governments, from all regions, including underserved regions. To facilitate the engagement of different regions, most ICANN documents are translated into UN languages. The
Related topics
Related event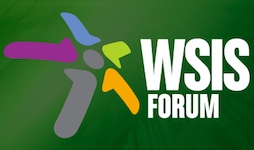 WSIS Forum 2017
12 Jun 2017 09:00h - 16 Jun 2017 17:00h
Geneva, Switzerland