Building digital innovation frameworks: A toolkit and a country report launch
13 Jun 2017 13:30h - 14:15h
Event report
[Read more session reports from WSIS Forum 2017]
The session was organised by the International Telecommunication Union (ITU), and was structured in two parts: a presentation of and a discussion on the ITU Toolkit strengthening ICT centric ecosystems, and the launch of the Rwanda Country Review Report.
Ms Eun Ju Kim (Chief of Innovation and Partnership Department, ITU) made welcome remarks noting the ICT ecosystem is considered to be a key enabler for sustainable development. The ITU is working to guarantee the presence of ICTs in all sectors of the economy, she said, and supports the digital development agenda in Albania, Argentina, and Kenya, among other countries. Ju Kim briefly mentioned that the ITU toolkit for strengthening ICT centric ecosystems will be used to evaluate the stage of digital innovations, allowing countries to improve sustainability.
Mr Yushi Torigoe (Chief of the Administration and Operations Coordination Department, ITU) explained that he has worked with the ITU team on developing the toolkit for strengthening ICT ecosystems. Recently, Torigoe visited Moldova to launch this initiative. The ITU is eager to develop sustainable goals, specifically in relation to infrastructure and innovation, as both play a central role in the global development agenda. Bringing in multiple stakeholders is necessary to unlocking the opportunities.
Mr Mohammad Shaful Alam (Cabinet Secretary, the head of civil service in Bangladesh) stated that Bangladesh has achieved high digital goals, with 1.3 million phones and 60 million Internet users. Human development related to ICTs and the inclusion of the population in the digital era are visible in Bangladesh. Alam emphasised that the government has invested in skilling solutions. The government is interested in developing partnerships and a platform for digital innovation with several countries.
Mr Jean Philbert Nsengimana (Minister of Youth & ICT, Rwanda) started by launching the ICT centric innovation system country review for Rwanda. He noted that Rwanda is making progress in ICT development and currently has the lead in the field in Africa. Nsengimana stressed however, that more needs to be done for the fourth industrial revolution. Big data, blockchains, virtual reality, and the Internet of things demand huge investments, and the innovation report is an essential building block for preparing Rwanda. ICTs are fundamental for all areas of the economy. Agriculture, government, and education may be integrated in the ICTs. The launching of the report is a milestone in making the environment more friendly for business and investment.
by Ana Maria Corrêa
Related topics
Related event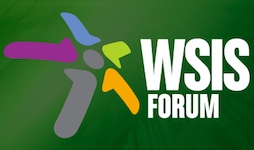 WSIS Forum 2017
12 Jun 2017 09:00h - 16 Jun 2017 17:00h
Geneva, Switzerland