Africa and the digital economy: Benefits, losses and strategies
15 Jun 2017 09:00h - 10:45h
Event report
[Read more session reports from WSIS Forum 2017]
The session, organised and moderated by Dr Cisse Kane (President of the African Civil Society on the Information Society (ACSIC)), aimed to look into the state of ICTs in Africa, with regards to the digital economy. Different speakers discussed the benefits, losses and strategies, to help the continent benefit from the dividends of digitalisation.
The first speaker, Mr Emery Okundji Ndjovu (ICT Minister, Democratic Republic of Congo) focused his remarks on presenting the ICT landscape in DRC and the importance that ICTs have in the development of the country, being its second source of income after mining.
Okundji Ndjovu mentioned that his government is doing its best to develop the sector. As an example, he mentioned the national backbone project which is already in its second phase. The third phase will be starting soon with the support of the World Bank to use optic fiber to connect the country and grow connectivity.
In the area of legislation, his ministry has just sent two bills to parliament for approval, one on telecommunications and ICT, and the other on e-commerce. Okundji Ndjovu recognises that there are a lot of challenges, such as in educating people about why and how they should use technologies and integrate them in their daily work.
The next speaker, Ms Marion Jansen (Chief Economist International Trade Centre (ITC)), presented some of the ITC's preliminary findings from their survey on the digital economy market in Africa. She mentioned that many companies in Africa are going digital and presented some of their survey findings:
Do these companies have an international e-payment system? To that, she said that in most African countries, this is not yet available.
Are they able to deliver their products cross-border? On that, she said that many SMEs do not do this by themselves; they use specialised services such as UPS and DHL. Moreover, 63% of their respondents outsource the clearance of customs procedures.
What happens after sales? Are customers happy? Do businesses have a way to ensure their customers are happy with the service? On this, she concluded that accountability is needed across the whole process as described above.
In finishing, Jansen recognised that challenges to e-commerce are faced not only in Africa, they are everywhere. So many entrepreneurs do not know how to put their services online, hence the need for education in this area.
The next speaker, Mr Abdoulkarim Soumaila (Secretary General of UAT-ATU), started by saying that in Africa, challenges should not be feared because they are part of life; and where there is no challenge, there is no life. Soumaila mentioned that besides the challenges mentioned by the speakers, there are others such as:
The need for governments to create an environment that will convince and attract investors, and they should be ready to liberalise some sectors of their economy that have the potential to support the digital economy.
Access to power, energy. Countries in Africa may have infrastructure but there is the issue of electricity to make them work.
Quality of service is another challenge that needs to be worked on, in order to boost the digital economy in many African countries, especially for e-commerce start-ups.
Soumaila concluded that the Ministry of ICT is not the only sector that should be considered responsible for the digital economy, but that all other sectors should be involved in building the national strategy such as the Ministry of transport, energy, agriculture, etc.
The next speaker, Mr Mactar Seck (United Nations Economic Commission for Africa (UNECA)), drawing from the previous speakers, was of the impression that the digital economy works in Africa. He said that a lot of jobs have been created and a lot of innovations such as mobile money, which is widely spread across the continent, and that the number of start-ups being created by young people across the continent are considerable.
He recognised a number of challenges, including :
Internet penetration rate in Africa which is at 29% (in 2016) while it is 86% in Europe and 33% in South Asia.
Digital divide between men and women on the Internet as well as between cities and rural areas.
A need for capacity building programmes because if no one is educated in ICT, they will not be able to embrace it.
Seck also said that to boost the digital economy in Africa, there are a number of things that need to be done, including:
Having stable governments that will attract investors. He said that there is a need to increase public-private partnerships across Africa. Rwanda, Senegal, and Nigeria are good examples of countries in which investors feel their investments are secured.
Support local innovation especially those driven by young people, those creating solutions to local problems through technology and countries such as Rwanda and Tunisia are again good examples mentioned.
The next speaker, Mr Verengai Mabikai (Senior Policy Advisor for Africa, ISOC), recognised that there is progress in Africa's digital economy thanks to the adoption of the Internet. He believes that the lack of content in local languages is inhibiting further progress because, if people cannot understand the language that the content is in, it cannot benefit them.
As part of his finishing remarks, he mentioned some initiatives that the Internet Society is involved in across Africa, such as the setting up of Internet Exchange Points (IXPs) which are very important to grow connectivity in Africa and contribute to the creation of infrastructure in several African countries.
The last speaker, Mr James Zhan (Director, Investment Division, UNCTAD) spoke about the need to attract investments in Africa, which is key to supporting the African digital economy. Many African countries have developed their ICT strategy plans, but close to half of them fail to give more details on their investments needs. Zhan said that these strategies do not make it clear what type of investments they need, which types of partnerships they are looking for, and in which specific sectors they need investments in. Many of them only mention that they are looking for investment in infrastructure and forget other sectors such as e-commerce, e-health, etc.
by Arsene Tungali
Related topics
Related event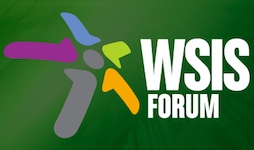 WSIS Forum 2017
12 Jun 2017 09:00h - 16 Jun 2017 17:00h
Geneva, Switzerland