E-learning: Open educational resources to achieve quality education for all (SDG4)
15 Jun 2017 14:30h - 16:15h
Event report
[Read more session reports from WSIS Forum 2017]
The session concentrated on the possibilities of open education resources (OER) in achieving broader, equal access to knowledge and education for all, as stated by the fourth sustainable development goal (SDG4). With technology progress, content reproduction has become widespread and possibilities for OER have increased. However, implementation is not at the desired level.
Ms Zeynep Varoglu (Communication and Information Sector, United Nations Educational, Scientific and Cultural Organization (UNESCO)) moderated the session and expressed that in her view, OER are an essential tool for reaching SDG4. The current state of education is such that the global goals in the field will not be attainable for decades to come, according to data from the Global Education Monitoring Report for 2016. Primary education for all can be reached in the next 50 years, while secondary level only in the next century, if the system stays the same. The disruptive nature of OER is what can bring about this change faster, and by 2030 as the SDGs imply. Improving education reduces poverty and death rates by improving the quality of life in low- and middle-income countries. Five years ago, the first conference on OER produced the Paris OER Declaration and specified ten main goals. This year the second conference will take place in Ljubljana with a focus on five main areas for advancing OER.
The importance and role of Creative Commons (CC) in OER was presented by Mr Florian Ducommun (Partner, HDC Law Firm – Creative Commons, Affiliate Switzerland). Ducommun explained that CC enables sharing and reusing creativity and knowledge through provision of licences. Licences are first implemented in national legal systems and then globally, to realise the full potential of the Internet. The Internet can enable OER to be widespread but restrictive laws and regulations prevent that. Ducommun explained the five existing types of licences and how they can be combined. 'It is important to clarify to people what is and is not allowed with certain content with the licences', he said. He added that 'revise, remix and redistribute' are main actions needed for OER to be available. Currently, there are over 1.2 billion books available under CC licence. CC platforms such as Wikipedia and Europeana provide for easy use and collaboration. Ducommun also reflected on research and surveys whose results point out that students using OER perform better than their peers who do not. As benefits of OER he named improved availability, invigorated pedagogy (adaptation to resources), ability to scale, cost reduction for students, and materials tailored according to student's needs.
Mr Papa Youga Dieng (Coordinateur IFADEM – Organisation Internationale de la Francophonie – OIF) agreed. He stressed the importance of the availability and adaptability of resources in the work of IFADEM. According to Dieng, OER are the leading resource in ensuring capacity building in stakeholders in languages other than in English. IFADEM works within 84 countries with Anglophone and Portuguese partners, on the common ground of humanist values. Although IFADEM has developed its own strategy on open and digital society, two main challenges remain – lack of resources and teachers' lack of materials and skills. To solve this, OER are helping by decreasing the cost of education. Dieng expressed four main angles of IFADEM's work with OER: politics and visibility, instrumentation, formation, and research and innovation.IFADEM has developed and organised training sessions, massive open online courses (MOOCs), websites, advocacy events, and long-term projects.
The main points by Mr Raymond Morel (International Federation for Information Processing – IFIP, Switzerland) were human digital rights and responsibility. Morel warned that the international dialogue on education and development has not changed significantly. He explained his role as one of the pioneers in advocating for the topic of knowledge and societies, recalling a conference three decades ago in which governments took part. The world and our livelihoods have changed due to technological progress, but the main points of the conference then remain the same as those being discussed today. According to Morel, traditional models of teaching and working are linear and stuck in the past. At the same time, technology has made everything exponential. Young people are being educated for the future with tools of the present and guidance models from the past. OER bring the needed disruption and can bridge the educational gap.
by Jana Mišić
Related topics
Related event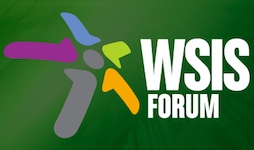 WSIS Forum 2017
12 Jun 2017 09:00h - 16 Jun 2017 17:00h
Geneva, Switzerland