E-business: E-commerce for inclusive trade and sustainable development
12 Jun 2017 11:00h - 13:00h
Event report
[Read more session reports from WSIS Forum 2017]
The session was a part of the WSIS action line C7 on ICT applications and potential of e-business for inclusive trade and sustainable development. During the session, participants presented the eTrade for All Initiative, the role of their organisations in the Initiative, and examples of inclusive e-commerce practice.
The moderator, Ms Scarlett Fondeur de Barth (United Nations Conference on Trade and Development (UNCTAD)), pointed out that digital economy generates real implications and new requirements for businesses – new regulation, data protection, new job skills, privacy, and cybersecurity issues. She presented the panelists, and importance of the topic for several Sustainable Development Goals (SDGs) on poverty reduction and empowerment of women and small and medium enterprises (SMEs).
Mr Marcos Vaena (Chief, Sector and Enterprise Competitiveness, International Trade Centre (ITC)), reminded the audience that the potential of developing commerce for global economy is not a new topic. What is new, he added, is the inclusion aspect of the digital economy. It enables democratisation of global markets. He agreed that e-commerce plays an important role in several SDGs. Vaena further gave examples of ITC contribution to the eTrade for All Initiative, which can be found on the platform. He indicated capacity building and trainings on issues such as payment systems and logistics of service providing, as valuable ITC activities.
While ITC represents the private sector impact on SMEs, the Universal Postal Union (UPU) represents an important public service, said Mr Paul Donohoe (e-postal services & e-commerce programme manager at UPU). Inclusive commerce and digital trade for both urban and rural areas of focus in UPU's work. Donohoe noted that digital divide and connectivity were big issues before. Now, it is utilising connectivity for social good, inclusion, and capacity building via digital transactions. UPU's focus is on modernisation, education, crosscutting cooperation (to produce right information for policy-makers), and trust building between consumers and producers.
Mr Richard Bolwijn (Economic Affairs Officer, UNCTAD), presented the last World Investment Report (WIR17) and referred to the last theme, which is digital economy. There are two perspectives on investment: the impact of digital firms on global investment, and the type of investment policies that are most suitable for promoting digital development. Bolwijn emphasised that while many work on promoting digital solutions for achieving the SDGs, we need to look at how to finance them. He highlighted the financial gap and that only half of the countries mention investment in their national digital strategies. 'The investment dimension is missing', Bolwijn concluded. Another finding of the report was that more investment is needed in digital industrial development and digital adoption of ICTs.
According to Fondeur de Barth and UNCTAD data, there is a significant gap between the amount of people online and those using e-commerce. An introductory video showed the eTrade for All platform, and seven policy areas it focuses on: e-commerce readiness, e-commerce infrastructure and services, e-trade facilitation, e-payment solutions, cyberlaw frameworks, e-commerce skills, and access to financing of e-commerce firms. Fondeur de Barth presented several future developments for the platform such as adding multilingualism, improving data presentation, and creating a smartphone app, all with the goal of making it more appealing for use. She also invited all to explore the website, and addressed issues that the audience raised such as e-commerce law regulation and taxation.
by Jana Mišić
Related topics
Related event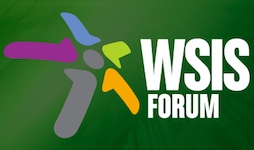 WSIS Forum 2017
12 Jun 2017 09:00h - 16 Jun 2017 17:00h
Geneva, Switzerland