Enabling environment: The regulatory wheel of fire: collaborative regulation to leverage ICTs for SDGs
15 Jun 2017 11:00h - 13:00h
Event report
[Read more session reports from WSIS Forum 2017]
This session was moderated by Dr Kemal Huseinovic (Chief, Infrastructure, Enabling Environment and E-Applications Department, Telecommunication Development Bureau, ITU/BDT). He opened the session by welcoming attendees and introducing the panellists.
Huseinovic stressed why stakeholders need to identify challenges in regulation. Different industry stakeholders need to work together to achieve the required goals that lie ahead.
He went on to talk about the digital revolution and changes in the ICT landscape. He noted that the Internet and mobile technology are widespread and will be ever evolving.
He also said that to close the gap between technology and regulation, vertical and horizontal dimensions need to be looked at. Breaking silos and improving communication across the different sectors is highly important. The education, commerce, health, and agriculture sectors were encouraged to use ICTs to improve their functions and services.
He mentioned that the purpose of ICT regulation is to expand beyond the domains of just telecommunications licensing and services. Finally, Huseinovic highlighted that everything has to be interlinked to ensure an enabling regulatory environment.
Ms Youlia Lozaniova (Regulatory Officer, Regulatory and Market Environment Division, ITU/BDT) gave an overview of the ITU's ICT Regulatory Report, which shows the Global ICT Regulatory Outlook for 2017. Findings of the report included that ICTs are both enabling and disruptive. Lozaniova stated that 3.9 billion people around the world were not connected to the Internet, and that the SDGs are meant to address such issues. Regulatory and policy mechanisms can help to get these unconnected people on board. She highlighted the fact that convergence and divergence as one regulatory model does not work in all cases, and would not address all issues alone.
Lozaniova showed the 5 Generations of Regulatory Models that exist, which are open, collaborative, and consensus-based. She proposed developing new tools for the ICT Regulatory Tracker for collaborative regulation, to see where gaps exist, and how we could close those gaps.
Mr Rashid Ismailov (Deputy Minister, Telecom and Mass Communications of the Russian Federation) acknowledged the developments in digital economy taking place in Russia, and gave examples of the transformation of technology in e-health, and other areas, and said that 'we are sensitive to new shifts and changes in activities.' He said that while coordination among all government ministries was happening, this eventually made things more difficult. The more elements that exist in the system, the more complex it gets, as new issues keep on evolving.
He pointed out that in a similar way to crowdfunding and crowdsourcing, the concept of crowd-thinking should be introduced in the context of regulation.
Ismailov added that dialogue with societies is quite important for regulators, including cross-border collaboration, as Russia shares borders with 18 countries around it. Country level and regional collaboration also play a very important role.
Mr Abdoulkarim Soumaila (Secretary General, African Telecommunications Union (ATU)) noted that there are so many other sectors using ICTs that we have to collaborate across all sectors to regulate better and achieve the SDGs. Soumaila talked about how ICT regulators could convince other sectors such as education and health to utilize ICTs. However, he noted that the whole ICT regulation strategy becomes more complex when you involve other sectors in ICT regulation.
Mr Jaime Herrera Santiesteban (Board Member, Superintendencia de Telecomunicaciones Costa Rica (SUTEL)) explained that in 2007, Costa Rica opened the telecommunications market with the establishment of the regulator (SUTEL), and the creation of a separate regulatory body. 'When we opened our markets, the total experience of other countries' telecom services were experienced for the very first time in Costa Rica' said Santiesteban. This led to continuous growth of their markets. Costa Rica was at the G3 levels of regulation but are now moving towards G4 regulation. They have established a working group including ministries and relevant industry stakeholders to look at transparent and effective regulation methods.
He acknowledged the involvement of the ITU and said 'we are going on a good track.'
Costa Rica has a telecommunications national fund in place which is used for :
Expanding coverage of ICT services to outer rural areas.
Providing essential ICT equipment.
Offering free Internet services in public areas.
Helping promote a digital economy in society.
He went on to emphasise that a strong digital economy is vital for countries to meet the targets of the SDGs.
Dr Syed Ismail Shah (Chairman, Pakistan Telecommunication Authority (PTA)) gave his insight and views on the role of regulators. He shared his past experiences from academia and the private sector transitioning to regulatory roles. He said there is a need to change mindsets as regulators, moving towards a role of facilitation. Regulators need to focus more on their objectives. He noted that regulators need to ease a bit on the regulatory part and collaborate more with stakeholders, noting that the multistakeholder approach from the Internet governance perspective should be a good approach to consider in the regulation of ICTs.
He pointed out that the whole Internet is falling into the domain of regulators, which is becoming a much bigger challenge for regulators. He highlighted that Pakistan was the first country in the world to implement biometric verification to open bank accounts. This was attributed to collaboration of the ICT stakeholders.
Changing mindsets, collaboration, learning, and information sharing, and regional and international engagement were considered key in this new age of regulation.
by Elvin Prasad
Related topics
Related event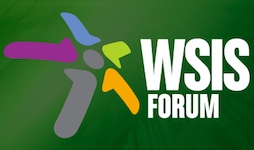 WSIS Forum 2017
12 Jun 2017 09:00h - 16 Jun 2017 17:00h
Geneva, Switzerland