The role of private sector in mobilizing ICTs for SDGs
15 Jun 2017 09:00h - 10:45h
Event report
[Read more session reports from WSIS Forum 2017]
The moderator, Ms Marion Barthelemy (Director, Division for Public Administration and Development Management, United Nations Department of Economic and Social Affairs (UN DESA)), opened the session that discussed the role of the private sector in mobilising ICTs to achieve the sustainable development goals (SDGs). She noted the importance of information and communication technologies (ICTs) to accelerate progress towards the SDGs and stressed the key role that the private sector plays in this context. There are many areas in which business can contribute to realising the SDGs, including development and research; investment; regulatory frameworks; disaster risk reduction and crisis preparedness; skill-building; and accountability and transparency, among others.
Ms Reine Essobmadje (Co-founder, Digital Coalition, Cameroon) highlighted three areas where innovation and investment are more urgently needed. First, digital literacy is still an area of concern in developing countries so it should be one of the priorities. Secondly, e-government can be a powerful tool not only because it brings transparency and accountability to governmental actions, but also because it reaches all the population and it can also help spread digital skills and literacy. Finally, a third priority would be the development of an appropriate regulatory framework for entrepreneurs and businesses that can boost innovation by guaranteeing access to funds, intellectual property protection, and access to technology, among other key elements.
Mr Stephen Ibaraki (Managing Partner, REDDS) focused on the innovation that artificial intelligence (AI) and machine learning are pushing forward. He mentioned the recent AI for Good Global Summit where the issue of how to use technology for social good sparked the interest of a considerable amount of people from different sectors. Investment is also rapidly flowing to this sector, with $50 billion invested in the field of robotics and IA only last year. For Ibaraki, the potential of IA and machine learning is mainly associated with its capacity to gather and analyse all the data that we have available in crucial issues like health, education, or poverty. We have to be aware of the threats behind these technologies (like employment loss) but we also bear in mind the potential social benefits that could be unlocked with through them.
Ms Dominique Lazanski (Public Policy Director, GSM Association) commented on three of the projects that the GSMA is developing to help mobile operators embark on the SDG agenda. The GSMA Mobile Industry Impact Report establishes a benchmark through which they can help companies measure themselves regarding their contribution to the SDGs. The Big Data for Social Good initiative partners mobile operators with humanitarian groups to address humanitarian crises. The project already engaged 16 operators that account for over 2 billion connections across more than 100 countries. Lastly, the Mobile Money project enables partnerships between operators, financial service providers, and governments to increase financial inclusion for the most underserved communities.
Ms Carolyn Nguyen (Director, Technology Policy, Microsoft) highlighted that business will not be sustainable unless companies are doing impactful projects that are relevant for the local communities they are serving. She stressed that one of the key element for business to embark on the development agenda is to have clear identification of the problems and priorities. Working locally is also crucial, and every solution has to be consensual, and emerge from a holistic approach where all sectors are included in the conversation. Finally, she stressed the importance of identifying and disseminating good practices, which are usually not universally applicable, but can still provide some guidelines on how to enhance positive impacts on local communities.
Mr Md Shahid Uddin Akbar (Chief Executive Officer, Bangladesh Institute of ICT in Development) spoke about the importance of an enabling environment that can stimulate the use of ICTs for social good. For that to happen, he said, policymakers and regulators need to be sensitised to and educated on the impact of ICT solutions in improving our quality of life. Uddin Akbar also mentioned the importance of rethinking investment priorities which often do not match the real needs of developing countries. Lastly, he talked about the importance of bringing universities and, especially, economic institutes to the dialogue on ICTs for SDGs. They are a key element when it comes to innovation, development, and research but, nonetheless, they are often missing from the discussion.
by Tamar Colodenco
Related topics
Related event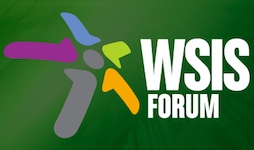 WSIS Forum 2017
12 Jun 2017 09:00h - 16 Jun 2017 17:00h
Geneva, Switzerland