Investment and the digital economy
15 Jun 2017 11:00h - 13:00h
Event report
The ever-increasing use of Internet-based technologies for the production and trade of goods and services has changed how we consume, produce and trade. The digital economy has transformed global investments, and created new venues for tackling persistent development problems. However, joining the digital economy is still a challenge for developing countries in Africa and the Asia-Pacific, where some of the 3.8 billion who are not connected to the Internet are concentrated. Thus, this digital divide hampers digitalisation.
The session was organised in co-operation with the International Telecommunication Union (ITU), and it addressed the following questions:
What kind of investments are needed for digital economy development?

What are the challenges in mobilising investments towards digital economy development?

What kind of innovative practices or policies help facilitate investment for digital economy development?
Mr Houlin Zhao (Secretary-General, ITU) recalled the partnership between the ITU and UNCTAD on investment development in information and communications technology (ICT); and stressed the importance of investments in ICT infrastructures to foster innovation, and stimulate economic development. During the last decade, ICT has achieved a good degree of development, and the World Bank has assessed an increase in global mobile penetration rates. It should be noted that the role of ICT in facilitating social and economic development is recognised and endorsed by ITU member states.
In terms of achievements, there are currently more than 150 countries who developed broadband policy strategies. Today, 50% of the worldwide population is connected to broadband; however the other half, which are concentrated in poor and remote areas, need to be taken into consideration. Zhao encouraged investments in ICT, proposing the four 'I' approach; infrastructure, investment, innovation and inclusivity.
Ms Nora K. Terrado (Undersecretary, Trade and Investments Promotion Group (TIPG), Philippines), stated how digital communications and services now play an important role in social and economic development. With this regard, efforts should be focused on maximising the use of ICT. She singled out the Philippines in the global picture of economic uncertainties as one of the most successful growth examples in Asia. Despite this, she acknowledged that regional economic imbalances remain, and that the issue must be tackled with inclusivity measures. She recalled the role of the Philippines as a player in the Asian digital economy, specifically with regards to business-to-customer (B2C) transactions. Terrado stated that the 'digital economy is the lifeblood of economic development'. To stress this point, similar to the argument of Zhao, she explained the Philippines framework of three 'I' areas of investment: innovation, interconnectivity and infrastructure. In terms of innovation, the Philippines are investing in an innovation strategy for industries. With this regard, she stressed the need for industries 'to go digital' and run at the same speed of the digital revolution. In terms of interconnectivity, she argued that digital technologies have changed customer behaviour and the way of doing business, thus, the digital transformation journey should be invested in to be at the same speed with the digital revolution. Finally, in terms of infrastructure, she recalled the Build Build Build initiative, a completely digitally enabled initiative meant to invest on large infrastructures and facilities.
The first panel discussion, was moderated by Mr Richard Boldwijn (Division on Investment and Enterprise, UNCTAD). Mr Javier Albares (Head Corporate Strategy, Groupe Speciale Mobile Association (GSMA)) addressed the mobile economy. He argued that accessing the Internet is going to be increasingly done through mobile phones. He talked about the 'digital economy of the future', consisting of two revolutionary waves. The first wave is the push to get everybody online, while the second one pertains to the so-called 'cognitive computing'. This second wave represents the most revolutionary one, which will be very expensive while raising ethical and business-model related questions. Another challenge the panellist addressed was related to connecting people who are not interested in – and see no benefit in – accessing the Internet. Albares strongly argued that there is no economic incentive to continue investing in digital infrastructures at the moment. Finally, he talked about the challenge of balancing conflict priorities.
Mr Fernando Loureiro (Senior Director, Public Policy and Government Affairs, Intel, Latin America) argued that the proliferation of digital technologies has created leverage for companies, especially regarding cross-borders services. Recalling Intel's efforts in such technological developments, he argued that as the world is entering a digital transformation process driven by data; there should be a focus on strengthening cloud services. He stated that crucial new techonologies need to be taken into consideration such as 5G, artificial intelligence (AI) and machine learning. He argued that a regional environment to attract business investments and to change the policy-making of digital economy is needed. With this regard, he proposed the following points to be taken into account:
Fast-paced innovation environments, need policies that promote innovation and not limit it;

The Internet should be seen as an accelerator of development;

Digital strategies should be focused on adopting ICT rather than creating it;

An affordable and secure digital environment is needed;

Trust is key, and discussions on cybersecurity should be increased;

Regularly meeting and evaluating implications on jobs are crucial; and

Adequate tax policies are needed.
The third panellist Mr David Harmon Vice (President for Global Public Affairs, Huawei Technologies), stated that we are going through a digital transformation in which we can see some digital policies advancing, such transformation, while others tackle ethical aspects. As technology plays a huge role in advancing several sectors, it is crucial to address digital literacy in terms of access and understanding new technologies. He argued that benefits are available, but they need to be maximised with education and literacy, put in place via good solutions and best practices.
The second panel discussion was moderated by Mr Dylan Piatti (Deloitte Africa & Chairman of the Board, Ecommerce Forum Africa) and focused on digital businesses. Mr Kee Lock Chua (CEO, Vertex Holdings) explained the private sector's advancing investment approach. He argued that the decreasing costs of new technologies is a key trend, which makes them increasingly available to a bigger audience. With this regard, he stressed that digital disruption is not limited to one sector. Finally, with regards to policy considerations, he proposed and encouraged committed and long term investments, as well as open market policies and regulations on intellectual property.
Ms Lexi Novistske (Principal Investment Officer, Singularity Investments) explained the work of the company in Nigeria, as oriented in digital investment. She stressed that in some regions of the world, such as Nigeria, there is a need for investment in fundamental building blocks, including digital identity and basic financial systems.
Mr Brian Wong (VP, Global Initiatives, Alibaba) talked about Alibaba's investment strategy that aims to build the future infrastructure of e-commerce. He argued that for an inclusive development model, technology represents a good equaliser. With regards to financial investments, he stated that the aim is not merely financial return but also the following:
Solidifying market positions of core businesses;

Identifying new technology trends; and

Tapping into new addressable markets.
Finally, Wong explained that the following four barriers should be removed to effectively stimulate the transformation of the digital economy: government regulation and policy, access to capital and talent, infrastructure, and connectivity.
The final panellist, Mr Magdi Amin (Partner, Omidyar Network), focused on the topic of digital identity and on the fact that currently, one billion people do not have such an identity, and cannot participate in the digital economy, which is the backbone of the digital society. We have seen that technology can lead to inclusion or exclusion, and this is often related to security concerns. With this regard, trust is essential: There is a need to build trust on the Internet in order to use it for addressing collective problems.
Related topics
Related event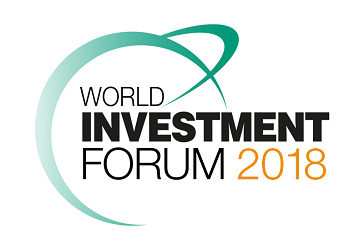 Related technologies